Eye Stick concept revolutionizes traditional cane as mobility aid for visually impaired people. It uses light and ultrasonic waves to guide the user to measure distances, it won't be affected by fog, rain, or any climate issues. By using projected light, user can avoid any collisions with other pedestrians, the ultrasonic system provides crucial information about hazards such as floor level changes or barriers. Other features from Eye Stick would be the ability to obtain information from products that have barcodes. This information is sent via Bluetooth connection and converted to voice for user to hear. This concept is one of Red Dot design award 2012 winners.
Designer : Kim Tae-Jin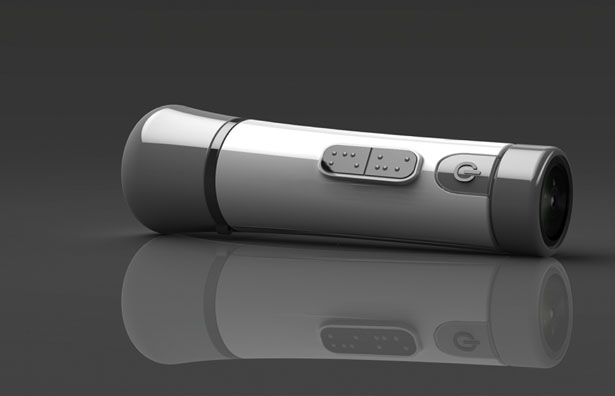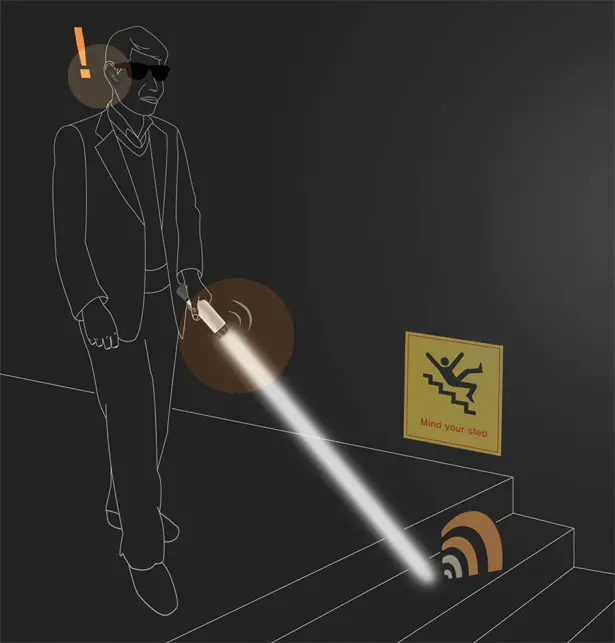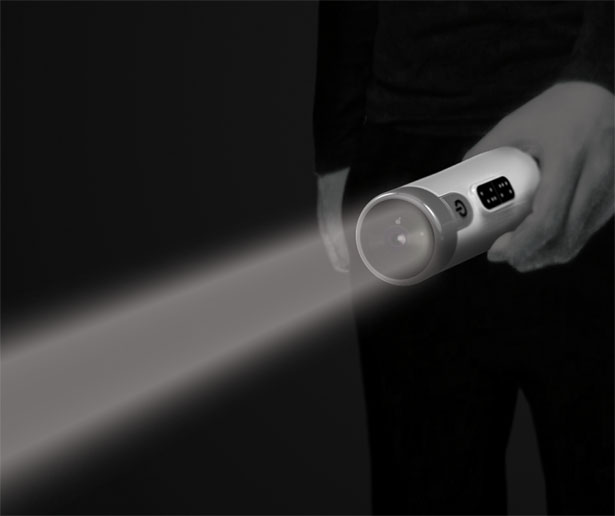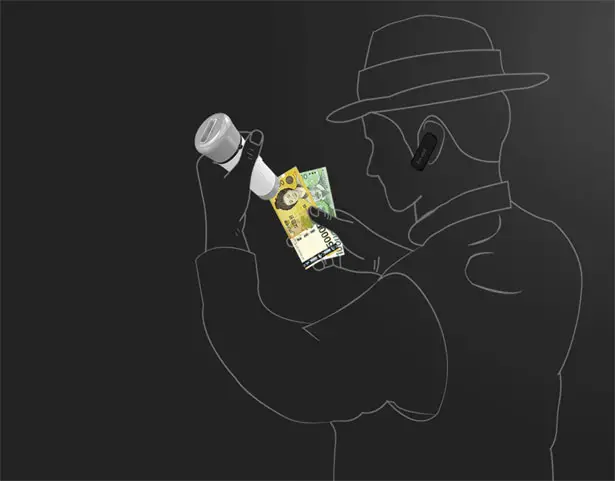 ---
SHARC (Subaru Highway Automated Response Concept) will keep highway traffic safe in 2025. It's a conceptual project from Subaru, a debut to celebrate the grand opening of Hawaii's new inter-island Paradise Highway as well as answer the challenge from LA Auto Design to come up with future vision of "HIGHWAY PATROL VEHICLE 2025". SHARC highway patrol vehicles feature innovative, eco-friendly, and affordable solution to monitor highway for 24-hour/day also for rapid emergency response. These concept vehicles have been designed to meet Hawaii's strict UltraGreen carbon-neutral environmental regulations also reflect a new generation of reduced highway patrol budgets worldwide. It's powered by renewable energy and can be operated autonomously to eliminate the need of large full-time highway patrol staff.
Designers : David Cohen, Matt Wherry, David Cohen, Masashi Kaneda
Digital Modeling : Teru Kobayashi, Takamitsu Watanabe, Hang Hui Yao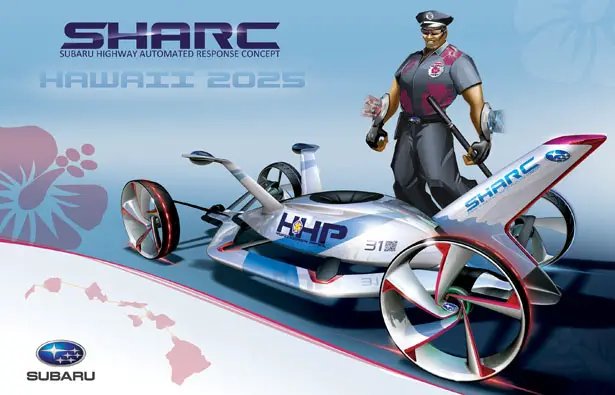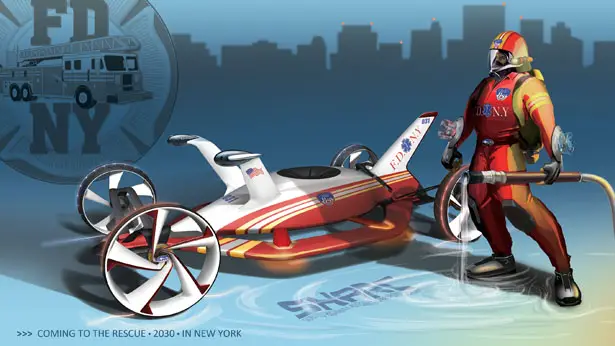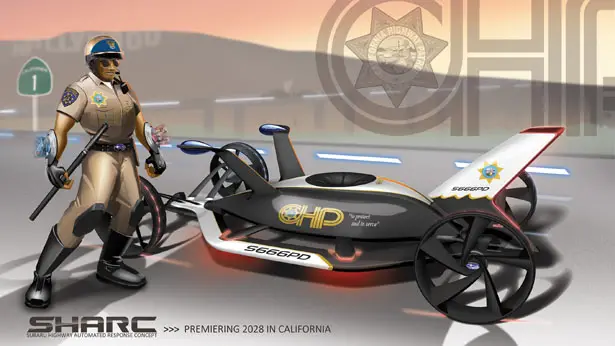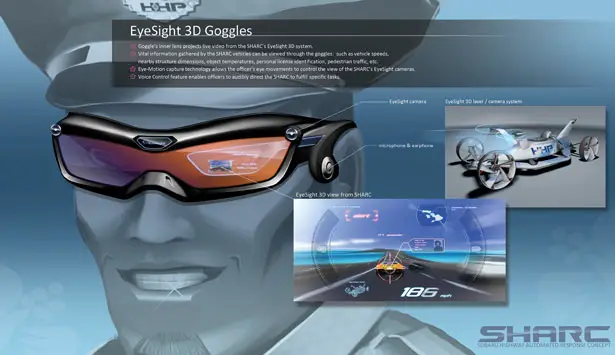 Click above image for bigger view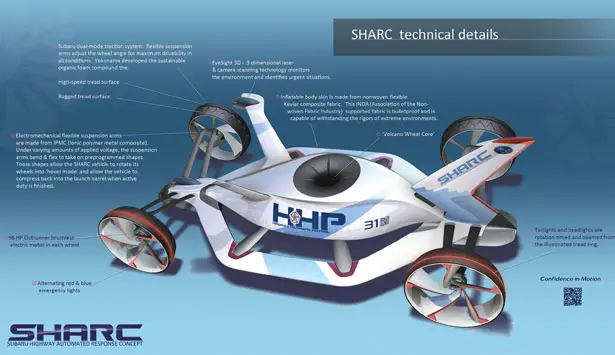 Click above image for bigger view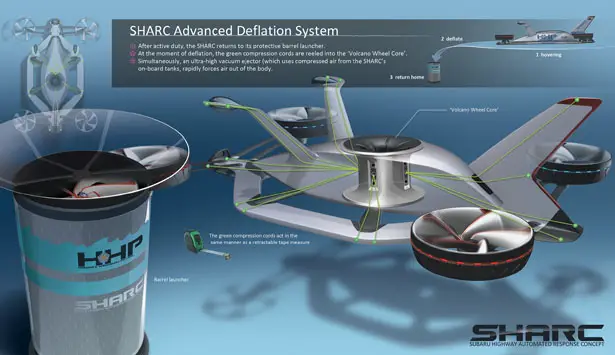 Click above image for bigger view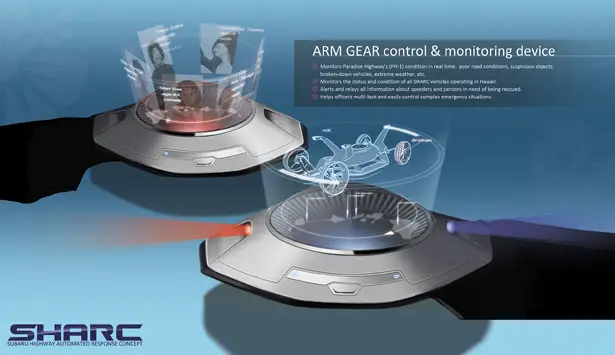 Click above image for bigger view
---
When we got Keysay watch design concept submission on our inbox, I couldn't help but thinking only people who work extensively with computer keyboard can read it. The idea was inspired by keyboard symbols, symbols which are located above numbers, such as ! above 1, @ above 2, # above 3 and so on. So, instead of the numbers, this watch displays the symbols.
I can locate the symbol without looking my keyboard, but I'm not sure if I could remember the number under the symbol. How bout you? Are you that good?
Designer : José Manuel Otero for [Tokyoflash]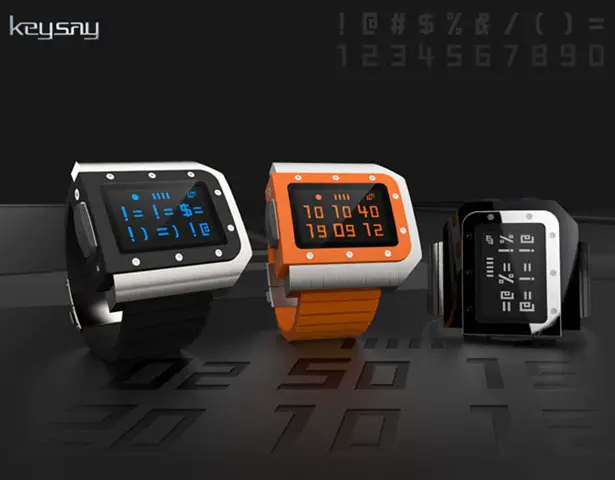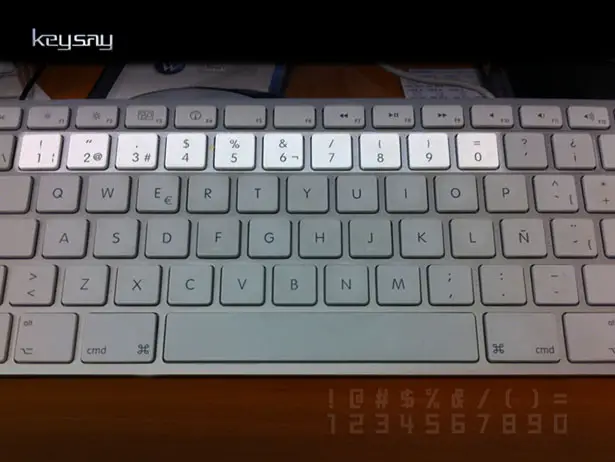 Designer's explanation in his own words:
To design Keysay watch, I used a simple geometry, almost elemental, functional, versatile and compact. i mean technology better suited to this type of watch is the "touch screen" similar to that used in the "smartphones" but may consider other alternative technologies that work well. Keysay watch can be evolved at various levels, but for now is just a watch that has initially the following features: Hours, minutes and seconds Day of week, date, month and year Mode time in 12 or 24 hours Moon phases and time display mode "am" Rotate screen Chronometer.

By default, the display information is done with the symbols shown in the attached images, and of course this does not mean that the user has to learn this "new code", fortunately, now in almost every household there a computer with your conventional keyboard, so we are quite familiar with these symbols and their meaning unconsciously, by that, I think with minimal practice does not have to touch the screen of your Keysay watch to display the translation numbers and read the time correctly. This code of 10 symbols work like a computer screensaver, when you touch the screen goes to the background and after a specified time (for the case of the watch estimated at about 10 seconds) is turned back on. This feature makes it unique screensaver presentation time can be disabled or enabled by the user if you do not want your watch to be the focus of attention between your friends and subject of conversation to casual observers.

Keysay watch initially, does not present conventional time reading, but it does show a urban personality, contemporary and cosmopolitan, more or less sporty depending on the materials used for manufacturing (steel, rubber, aluminum, acetate, etc.)

There are several features that can make a Keysay watch unique, but perhaps the "rotate screen" (do not confuse with the "accelerometer" sensor of mobile or graphics tablets), is the feature that makes it special. most watches are designed for use on left or right wrist, and in each instance, this implies a change in the physical design of the watch. this feature solves this problem because used by a right handed person or left-handed, or when the user ever decide to change the watch to his right wrist, you just touch the rotation symbol on the screen and automatically it rotates 180 degrees while keeping all its functionality and appearance.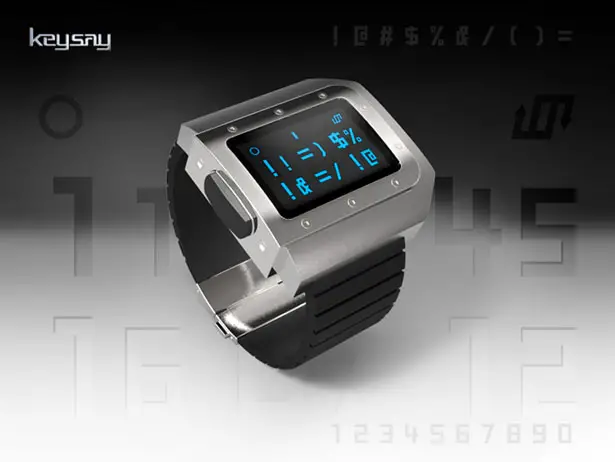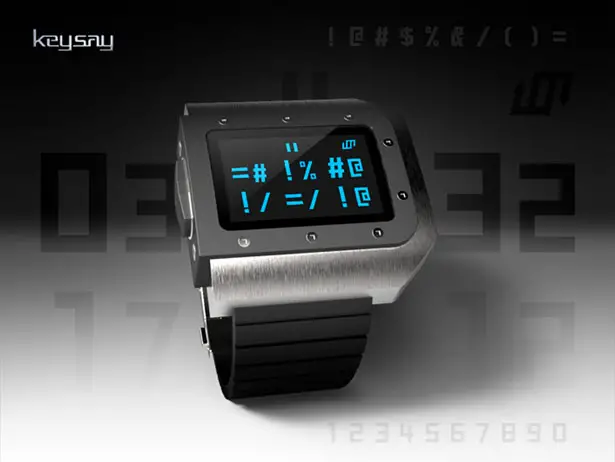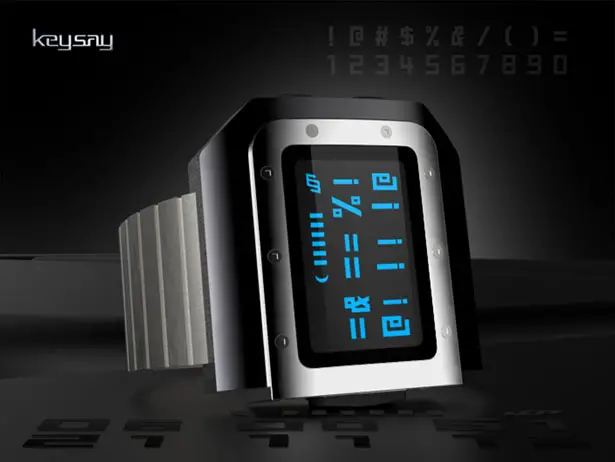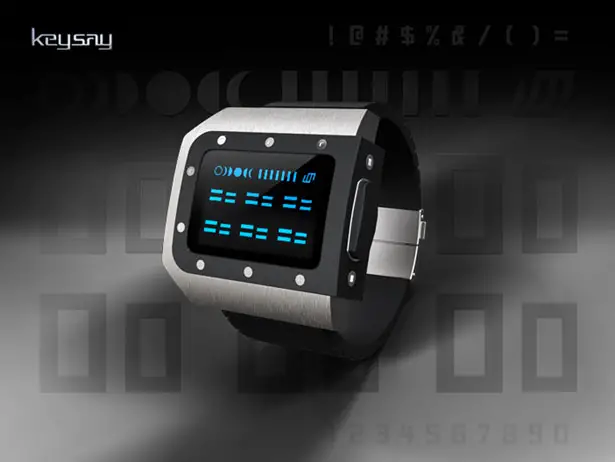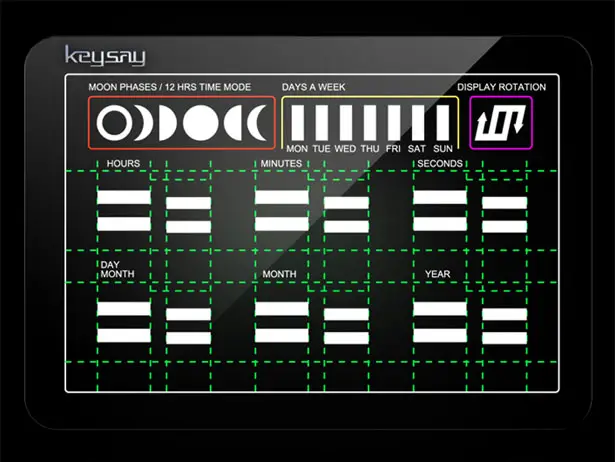 Tuvie has received "Keysay Watch Design" project from our 'Submit A Design' feature, where we welcome our readers to submit their design/concept for publication.
---