Nord Fridge tries to re-arrange all fridge elements into new places. First thing that probably catches your eyes the second you open this fridge is the inclined triangle shelf. It is designed especially to keep the bottles. The next thing is a movable shelf. You can adjust the height of the shelf as needed, it has 4 hinges with a rod on one of them to prevent any accidental movement to the lower position. Using this modern conceptual fridge, it would be easier for you to view, arrange, and place your stuff in it.
Designer : Olga Kalugina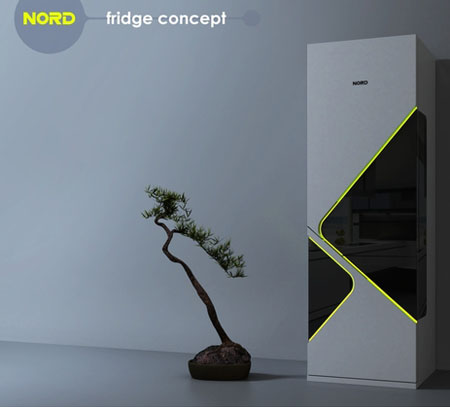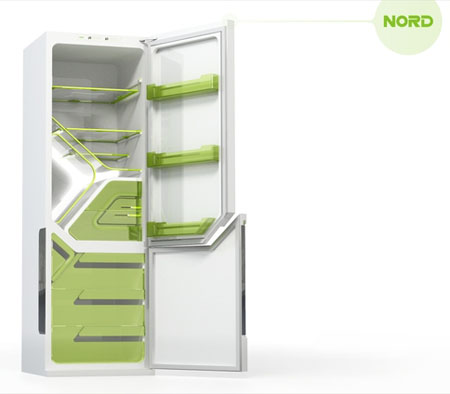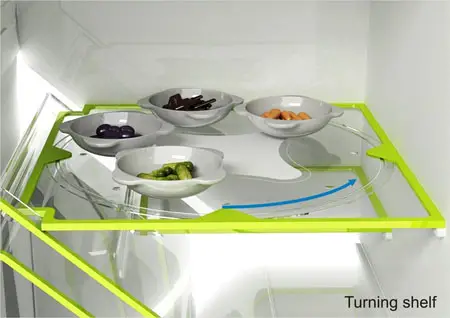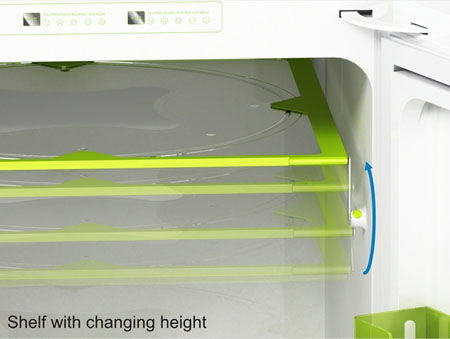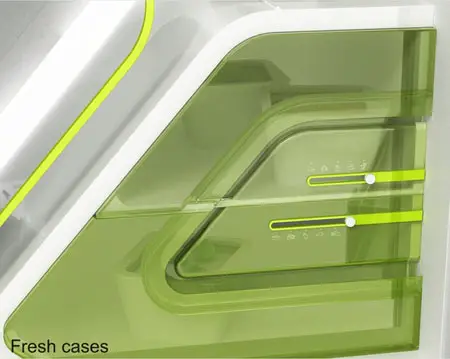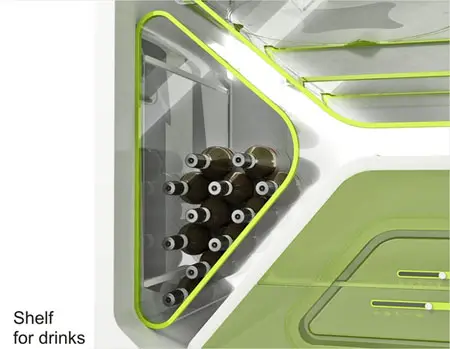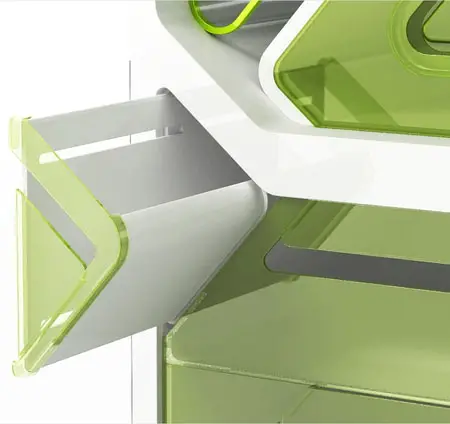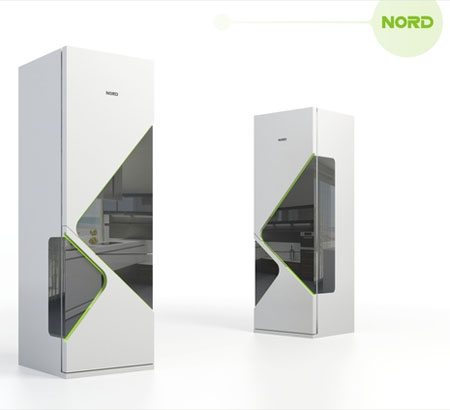 ---
With innovative size and shape being designed for music players, Sony Rolly is one refreshing design. Design wise it is of the shape of a cylinder, which comes with 1 GB internal flash memory. It also has Bluetooth connectivity for receiving and streaming music. It also has a USB connection for transferring music and charging the batteries. The audio format supported being MP3, ATRAC and AAC up to 330 kbps.
The battery used is the rechargeable 3.7V, which has a battery life of 5 hours for music playback, while the same gives 4.5 hours on Bluetooth connection. It has dimensions 104 x 65 x 65 and weighs about 300 grams. With a price tag of $360, it sure leaves one hole in the pocket.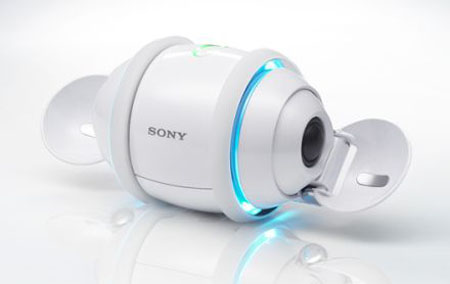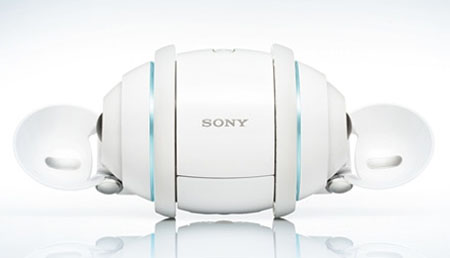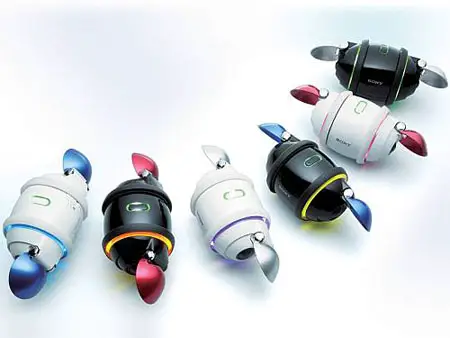 ---
Huntleight Healthcare has worked together with Seymour Powell to create a new range of beds with unique features designed to improve efficiency and reduce risks. This bed is meant to be used in all acute care environments.
Huntleight Healthcare is known for its reputation for robust and reliable beds, Seymour Powell was trying to create a new generation bed which incorporated more humanized and less harsh aesthetics, enabling the new beds to compete anywhere in the world. The result is a visually lighter and less cumbersome bed, based on an oval section tubular chassis and featuring blow moldings (rather than the usual metal) for all safety sides and for the head and foot boards, with hand cut-outs for easy grip and dismantling. The bed also converts with great ease into a chair position, with the safety sides able to pivot, so that they don't have to be removed, as is the norm, with the footplate going straight down.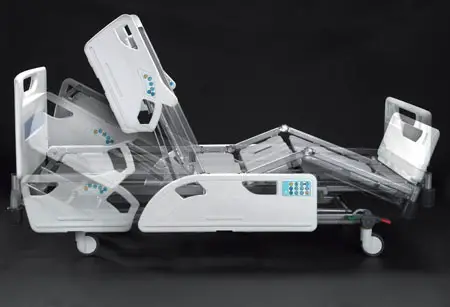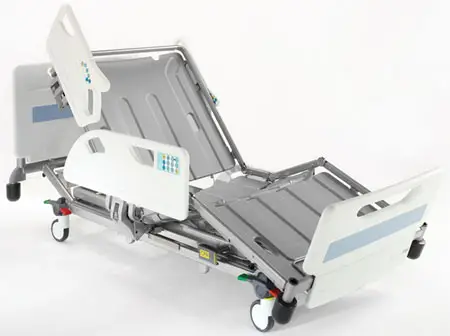 "The design of the Enterprise beds has been based around several years of intensive research, in which the whole hospital environment was taken into consideration", said Geoff Cox, Group Managing Director of Huntleigh Healthcare. "In addition to the needs of patients and their direct carers, the requirements of engineers, porters and cleaning staff were also addressed. Risk management, ease of use and servicing were key factors in the development thought process."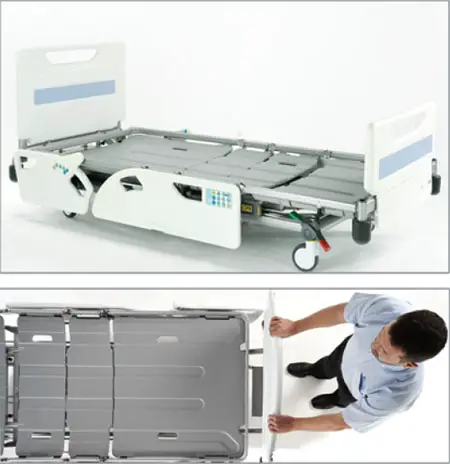 Designer : Seymour Powell
---