BRAGI claims that The Dash is the world's first smart wireless in-ear headphones, combining impressive design, engineering, consumer insights, and user experience. This combination creates smart entrepreneurial approach, you will get a beautifully designed product, wearable technology, high audio quality, biometrics, and telephony functionality, all in one small package. This headphones set has been designed to deliver freedom of movement, so that anyone, whether you are an athlete, a music lover, or just design enthusiast, you get to enjoy high-quality audio with optimum comfort while doing your daily activities.
Dash is able to save and play up to 1000 music with its 4GB space or you can simply connect it to your music player/smartphone through a Bluetooth connection. While playing your music, this little device tracks your movements such as steps, pace, distance, heart rate, oxygen saturation, and energy spent. All data is transfered in real-time to your smartphone to give you feedback regarding your activity.
There are still 46 days to go when we're writing this post, but this project seems to have surpassed its pledge goal. You can still support/pre-order this project here.
Designer : Bragi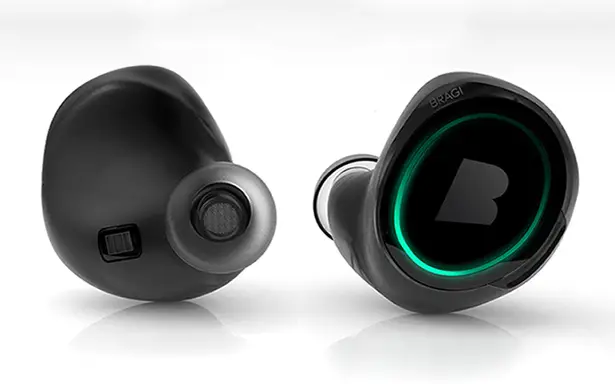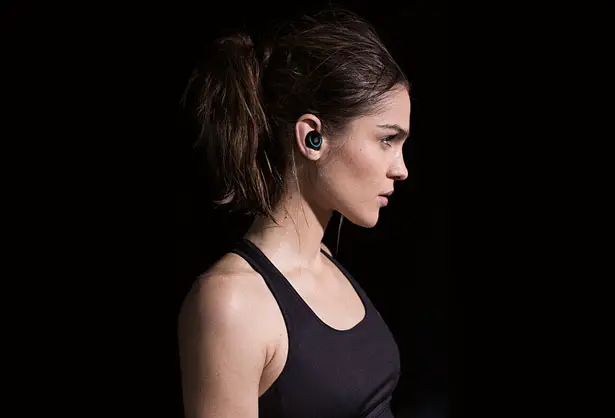 Just like we said above, Dash also works with Bluetooth headset to deliver crystal clear voice quality along with an embedded ear bone microphone. It features impressive noise isolation but you still get to choose to channel ambient sound into the headphone along with transparent audio feature. When you are on your headphones, safety and peace of mind come from awareness of your surroundings, therefore, this device is designed to enable you swipe the touch surface to disable/enable ambient sound to pass through. There are iOS app and Android app for the Dash that will be available for free at product launch.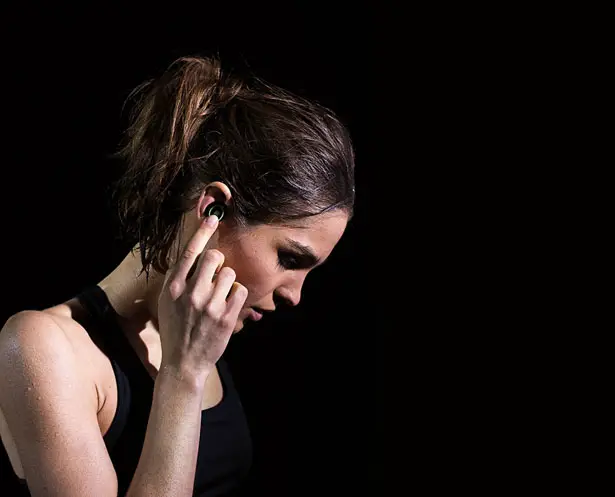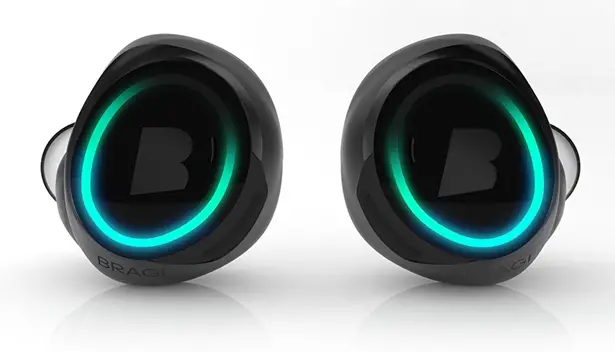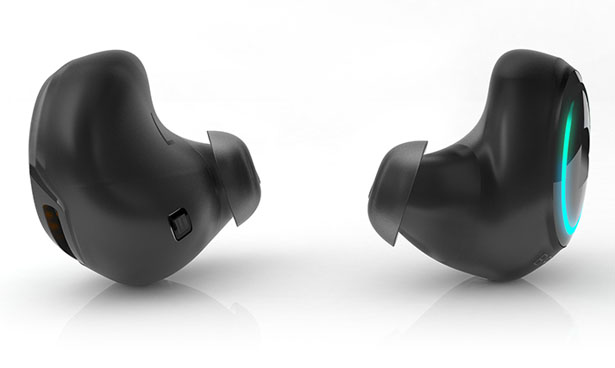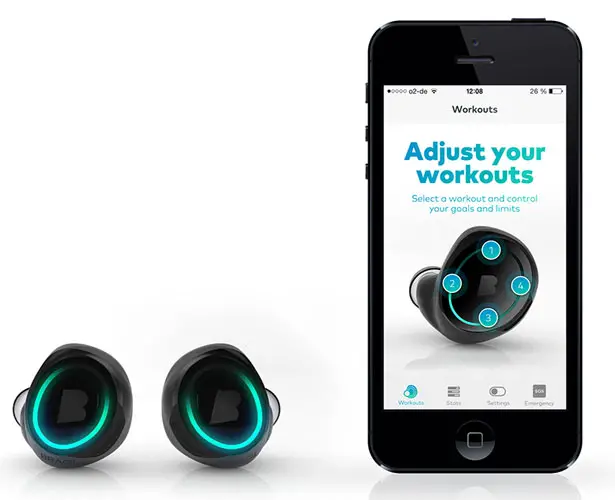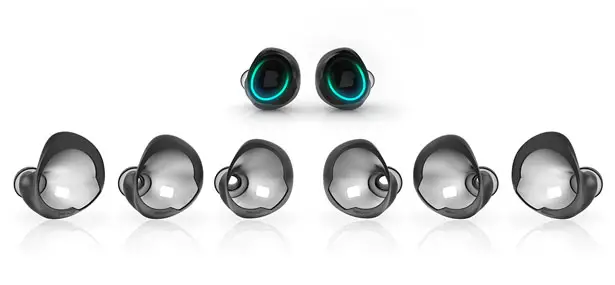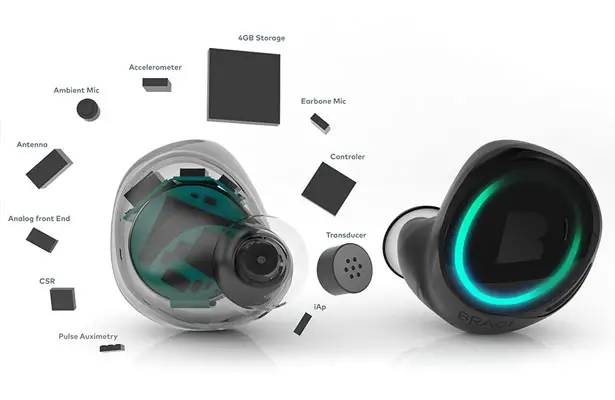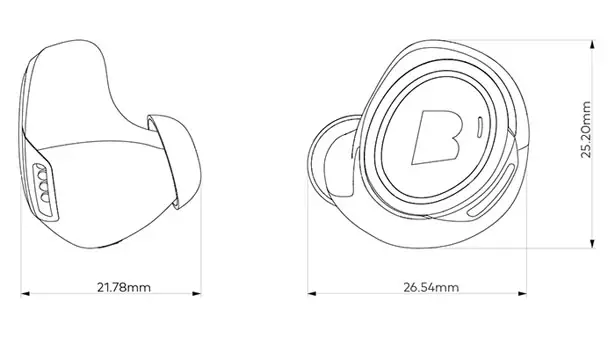 ---
The recent mobile phone market has boomed with plenty of gadgetry handsets from various manufacturers. Connect is a design of Gavin Flowers that is offering ease through usability along with cool attractive look. This ultra slim phone with simple keys will allow you to operate it without the hassle of finding the right key for a particular function. The built-in camera will allow you to capture your memories for future reviews. The main aspiration of designing this phone is to improve appearance and usability, and create a product that is inclusive.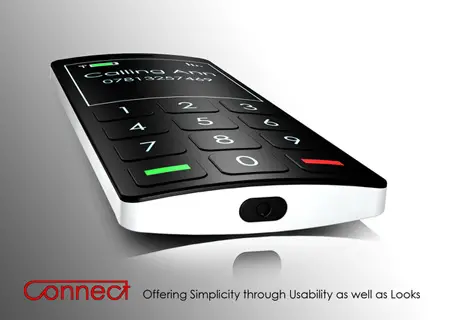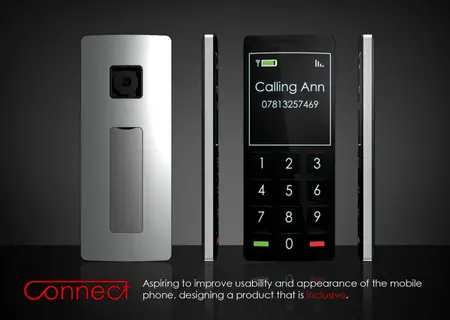 Gavin explanations about "Connect" Phone:
Connect is offering simplicity through usability as well as Looks
The majority of the mobile communication market aim their products towards the mid ages. The mature age can't relate or adjust to such products as easily as other generations because of lack of experience and ability. Physical and User Interaction aspects of a mobile device are the main issues that prevent the mature age using most devices. In the general consumer market, products are over loaded with visual complexity and extra features to standout from competitors. Even to a competent mobile device user this can give the perception of complexity, when all that is desired is simplicity and understanding.
Menu Navigation
Optimus keys house little OLED displays behind them which can be programmed using special software to accommodate multiple functions. Incorporating Optimus keys allows for simplicity within the usability and appearance of the design. This allows what potentially could be a complex menu, to be hidden within the Optimus keys and for the screen to display the current state the user is in. Lesser keys are physically required, making the overall appearance visually simplistic and alluring.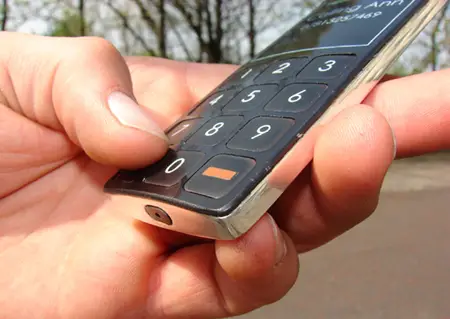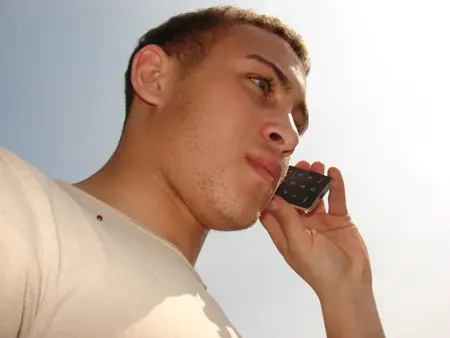 Designer : Gavin Flowers
---
Skreemr is a concept aircraft that could be the future of high speed aircrafts, it is designed to be launched at very high speed thanks to a magnetic railgun launching system. It is highly possible that we might be able to witness this concept turns into reality, right now, Scramjet engine designs are being developed by US and China. It might take years to see them on factory-built military drones, however, we believe that in not so distant future, these engines could be used to fly passengers across oceans at very high speed.
This project aims to spark your imagination around this idea, Charles Bombardier, the designer, has added the idea of using an on-rocket space launch system as well as conventional rockets in order to accelerate the aircraft initially. These rockets might be able to increase the aircraft speed fast enough to ignite its main scramjet engine, creating a possibility to reach a speed of more than Mach 10.
Designers : Charles Bombardier and Ray Mattison
As explained by Charles, Skreemr would need to be launched from an electric launch system, because this is the only way to make it possible to accelerate the aircraft to a very high speed. This aircraft needs to achieve supersonic speed without taxing the passengers with too much g-force. Skreemr ignites liquid-oxygen or kerosene rockets to rise up its altitude and reach the speed of Mach 4, then the plane would ignite its scramjet engine and burn hydrogen and compressed oxygen to continue its acceleration.
Skreemr would be a great commercial aircraft that can take us from one continent to the next in short time, it flies 5 times faster than Concorde and is able to carry around 75 passengers.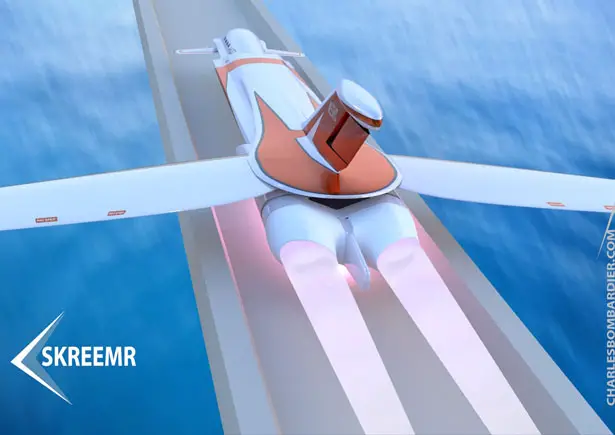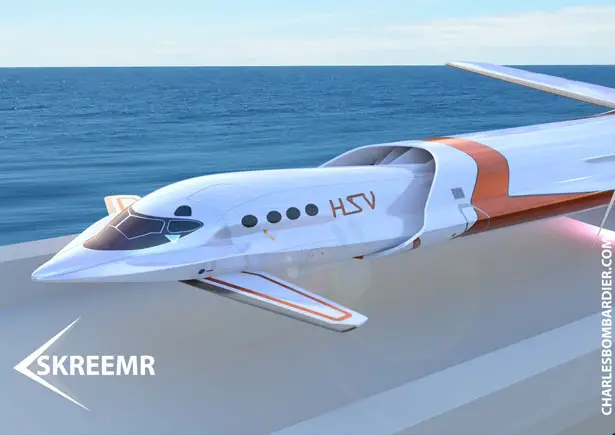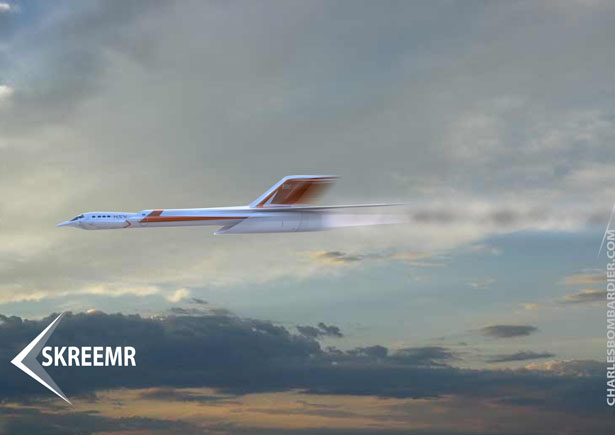 ---