Skylift is a self-propelled boarding system for aircraft, no more the old boarding bridge. This future boarding system was designed for safety, speed and capacity with two elevators and a bridge to provide the best possible conditions of comfort for passenger.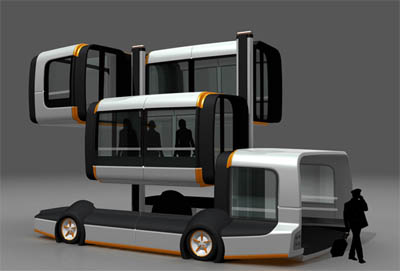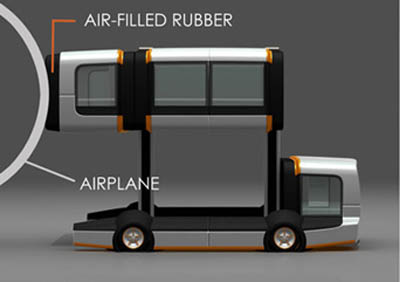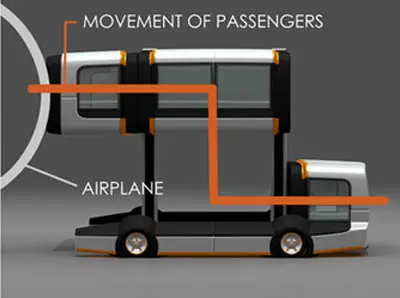 Designer : Hannes Seeberg
---
Since the Maximus keyboard last year create a real buzz, they have developed Optimus Mini 3 version 2.0, smaller, three-buttoned version of the Maximus keyboard. Following the success of Optimus Mini 3 v 2.0, Art Lebedev is in the process of making the next generation of Optimus Mini 3, which is wireless, possibly Bluetooth and AC-powered. The picture below is the version 2.0 of Optimus Mini 3 since they still don't have the picture of version 3.0. Really looking forward to see the prototypes.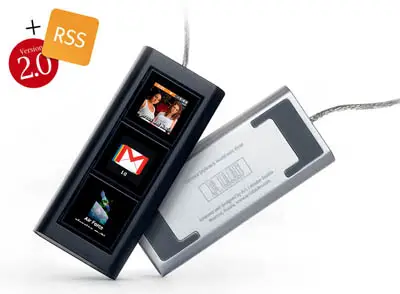 From : Art Lebedev via Gizmodo
---
Valkyrie electric motorcycle concept was inspired by the iconic Porsche 911 sportscar, it blends futuristic design, sleek, and classic style. It defines new meaning of zero-emission motorcycles not only in term of eco-friendly but also beauty and performance for design conscious people.
There's no combustion engine used, this means the body of this bike is much leaner and lighter, offering a futuristic and elegant profile with dynamic grille at the bottom to improve air flow and ventilation. Titanium aluminum alloy frame is used to support the bike while at the same time revealing the character of latest Porsche hybrid technology, array of batteries and electrical wiring infrastructure. The digital sensors equipped in this bike provides dynamic feedback to adjust suspension or other settings based on riding conditions, yep, a smart bike isn't it?
Valkyrie electric motorcycle concept adapts hybrid technology of the Spyder, it's a concept bike that offers the same performance as a supercar.
Designer : Saad Alayyoubi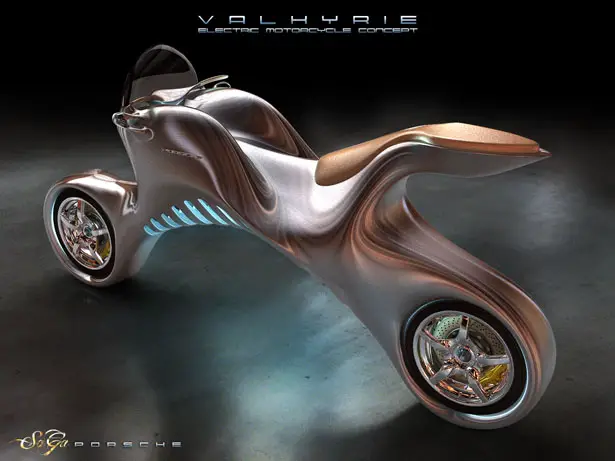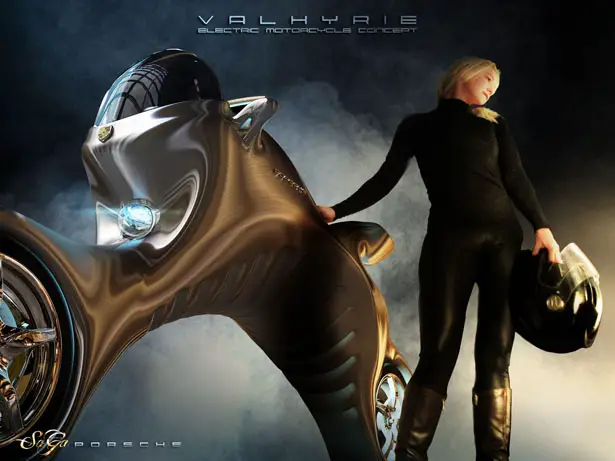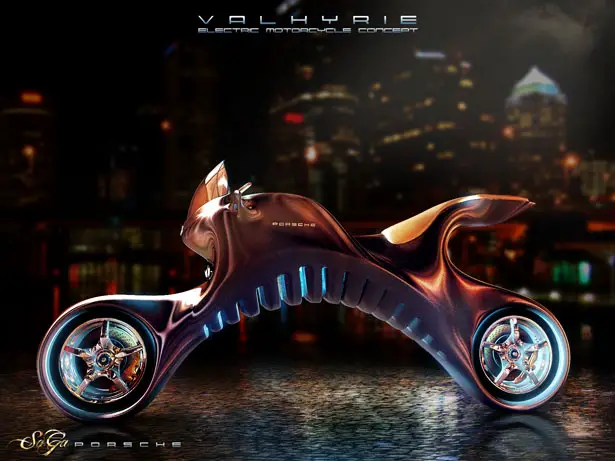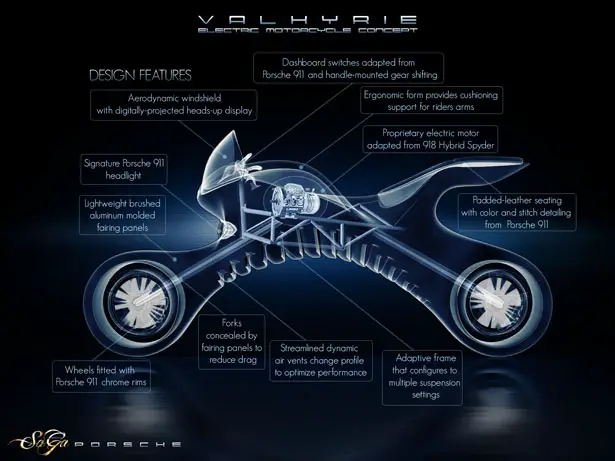 Click above image for bigger view
---