Pebble heater has been designed for both indoor and outdoor use. This heating system works based on the heating which is naturally formed by pebbles of various natural colors through electrical resistance, the name itself is already known in technical practice. This unit increases air quality around you by creating proper humidification, a natural heating system that both functional and visually attractive with its sculpture-like design.
Designer : Hakan Gürsu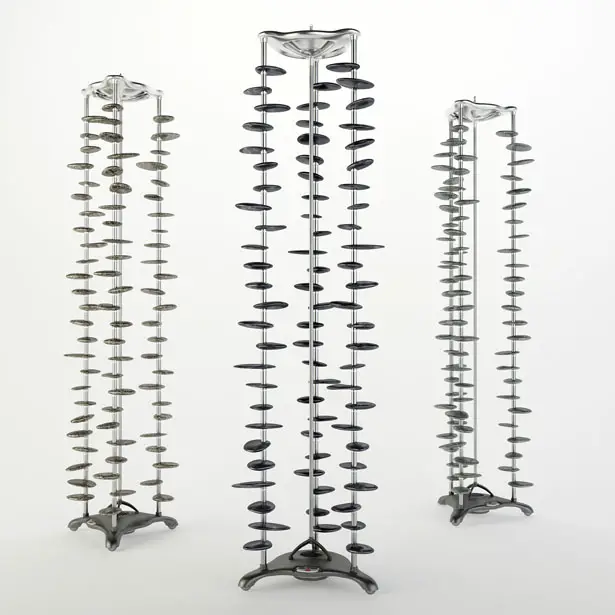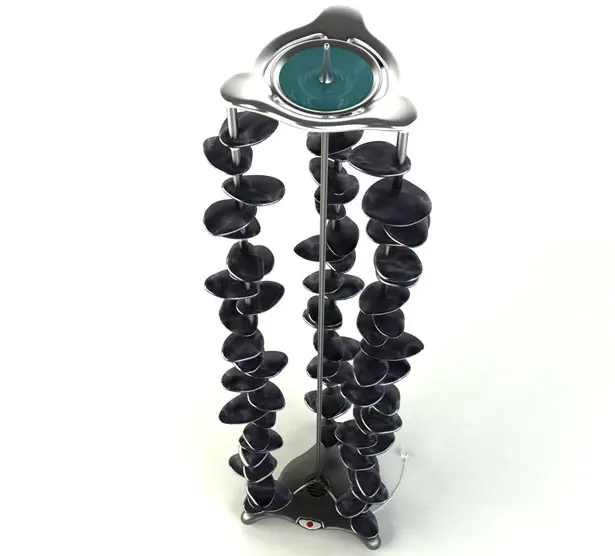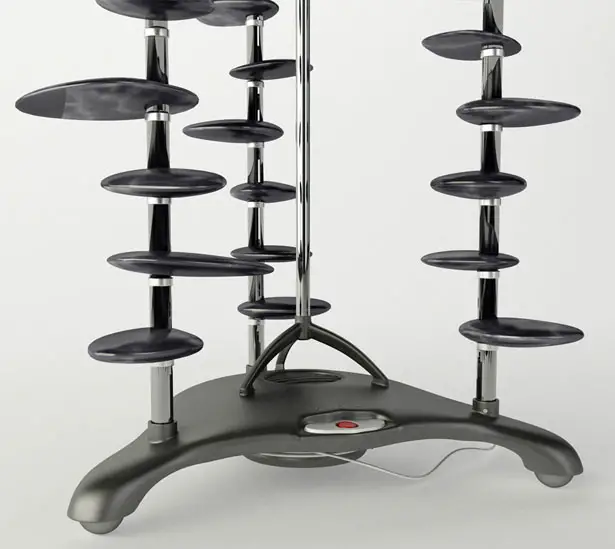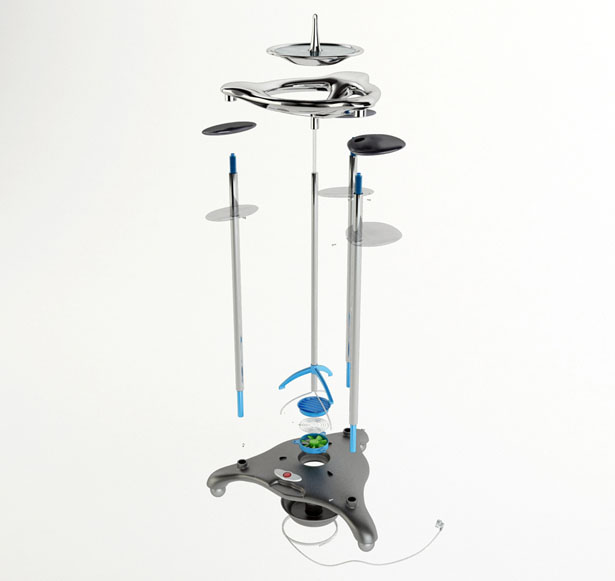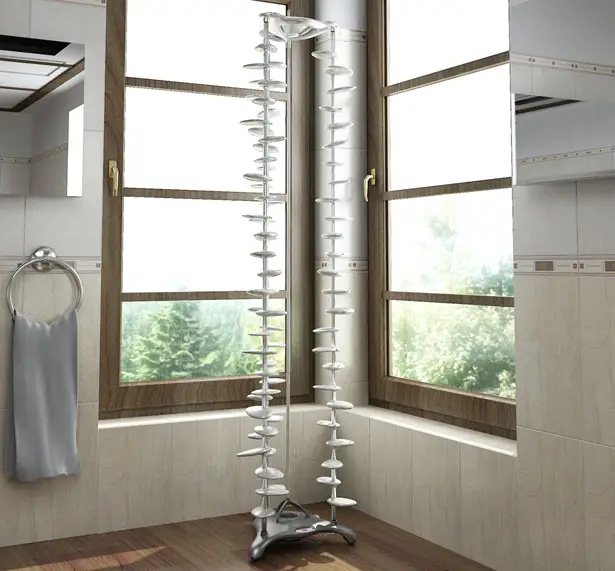 Tuvie has received "Pebble Heater" from our 'Submit A Design' feature, where we welcome our readers to submit their design/concept for publication.
---
Rising Table is part of the Rising Furniture design from Robert Van Embricqs, an architectural designer, which basically features simple yet innovative idea to transform a flat surface into stylish and functional furniture. During the design process, this designer has decided to use only materials that both dictated and guided the ultimate design while still provide practical appliance and usability.
This designer has done extensive research to ensure the transformation takes place in nature without heavily relying on man, therefore, he has to develop special patter on the flat surface of the wood. Inspired by natural design concepts, the pattern creates unique woven wooden beams at the center of the table.
Designer : Robert van Embricqs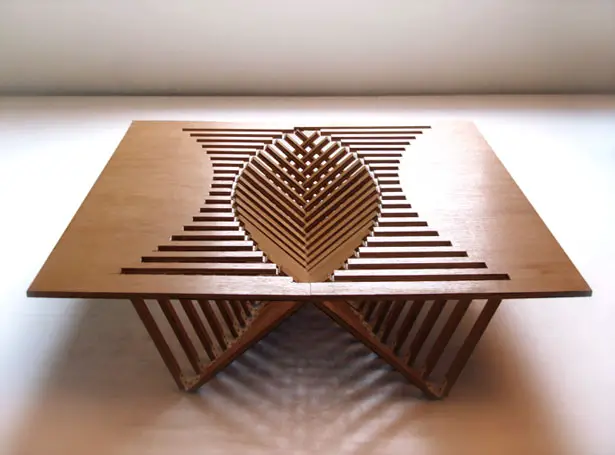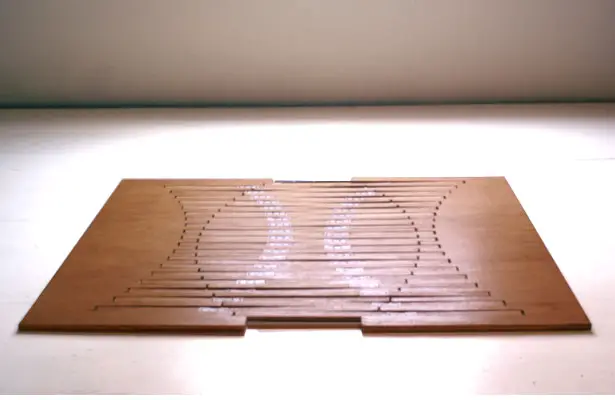 Text from Robert:
A conscious choice for functionality in design, doesn't necessarily mean one has to be burdened by conformity, let alone predictability. The Rising Table ignores the cliched notion that a table is little more than a flat surface that is held up by four separate legs. The result is a surprising mixture of fluid design that blends the multifaceted tabletop with the latticework of wooden beams that function as the center of the construct. From there, the table sprouts four wooden beams that hold up the entire construct.
Not only does this design approach rid itself of every single predictable feature when one imagines a table, it also emphasizes that the Rising Table is indeed made from a single piece of wood.
This proves the Rising Table isn't merely an eye catcher when it comes to design, it can also hold its own as a functional piece of furniture, albeit with a twist.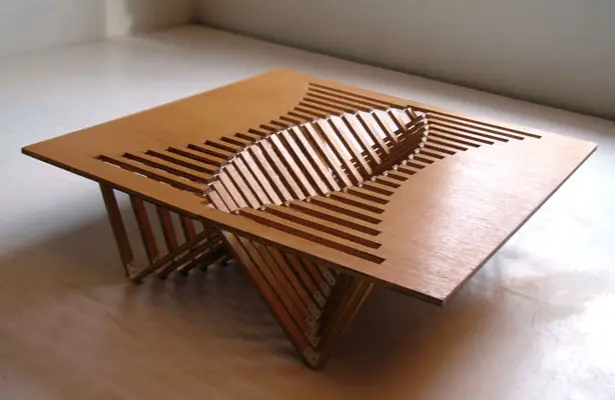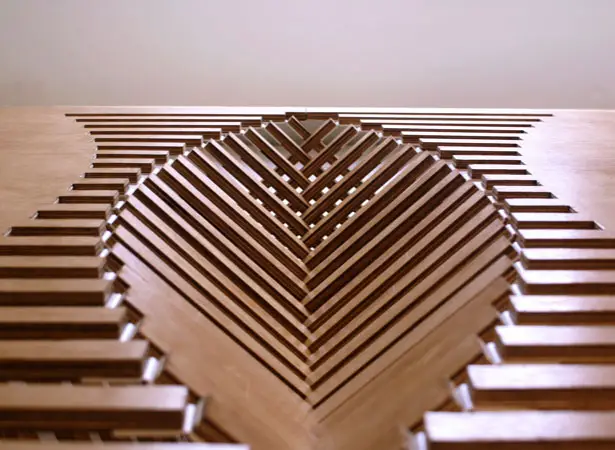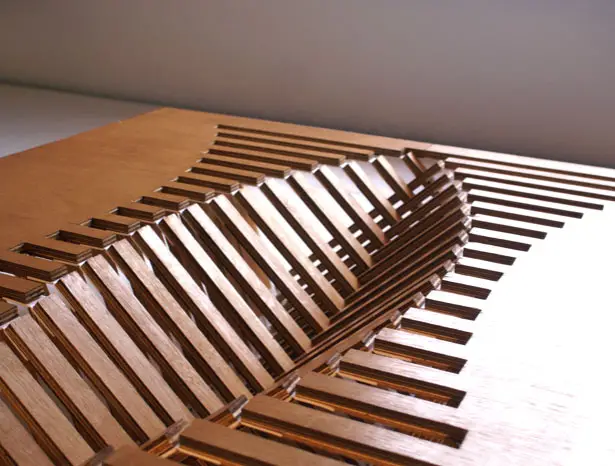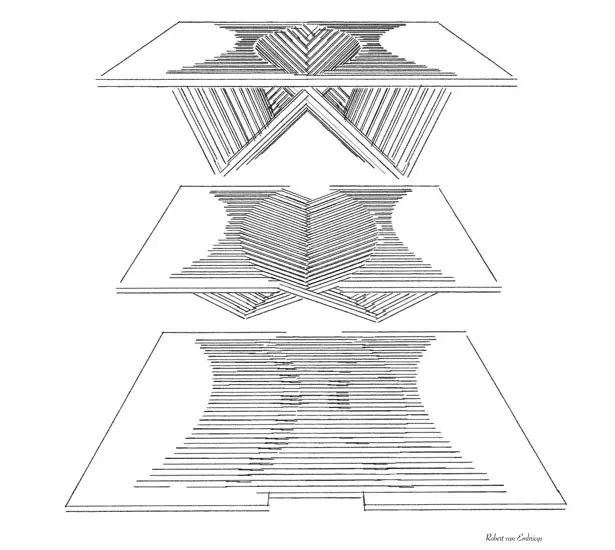 ---
Jin Chai has designed Converge, a 4-port USB charging station to eliminate messy cables. The inspiration came from his own family when they argued over who got to charge next, well, with 6 iPods and a computer, can you imagine the fight? Keeping this in mind, he wanted to design a docking station with a power line that accommodates all types of device at once, of course any cables should remain out of sight.
This docking station shows off your gadgets while they charge, all these gadgets face forward so that user can easily check them when they need to. It features stash-away cable management to eliminate clutter on the desk, the curved back design allows your gadgets to nestle in place safely.
Designer : Jin Chai [Buy It Here]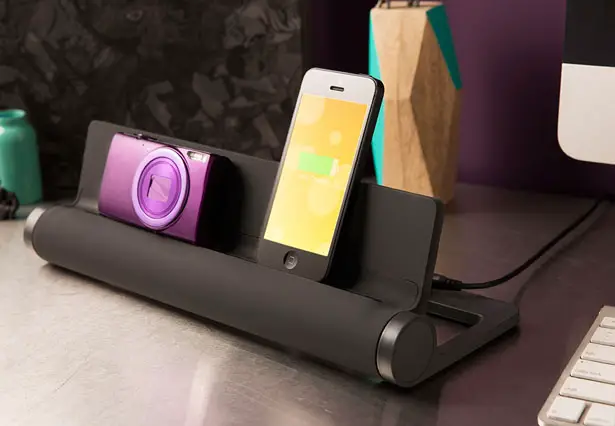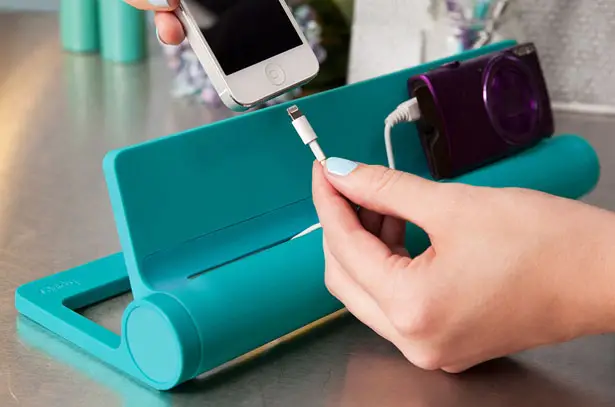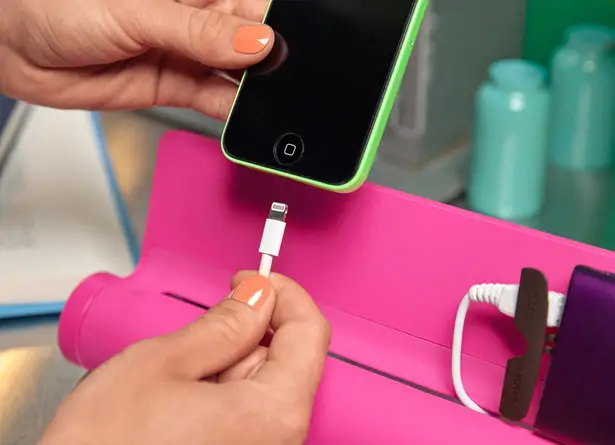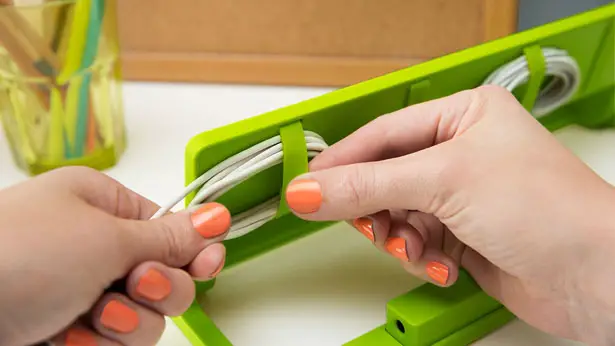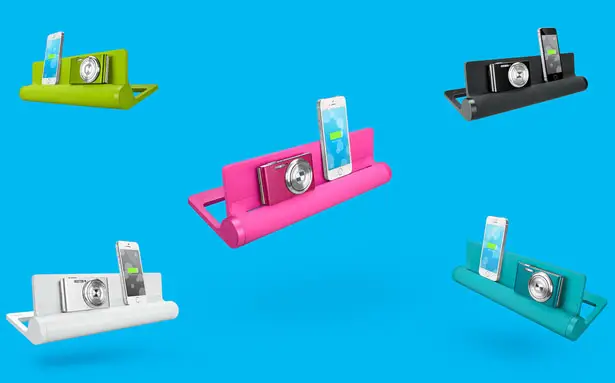 ---