Futuristic kitchen, designed by Antoine Lebrun might be available in 2017. You might be able to find kitchens utilizing features like the Aion in the market soon. If you look at the kitchen design, there are specialized plants that were developed by the aerospace industry for their filtering and cleaning properties. They provide a renewable supply of clean water and vegetable soap. When cooking, the plants act as a filtering hood. When it's time to clean up, simply place the dirty dishes in the sink, close the hood, and the all natural clean cycle begins.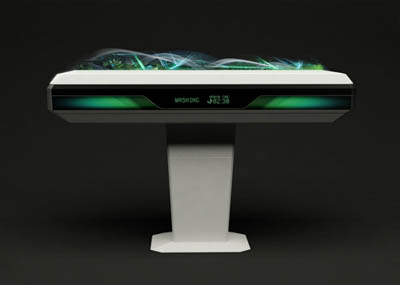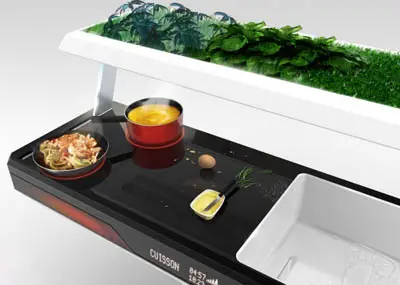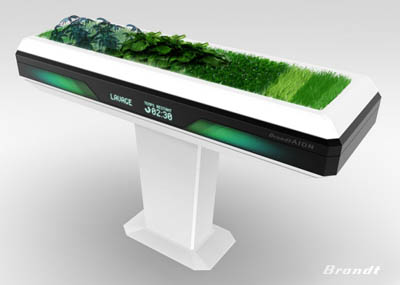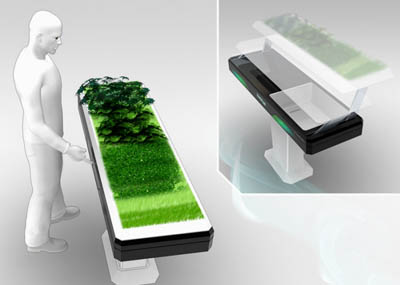 Designer : Antoine Lebrun
---
Your home can never be completed without a kitchen therefore nothing is more important than a well-furnished, well-equipped and systematically designed kitchen where you cook delicious meals for your family everyday. Enex has come up with their "Hue and Funny" Kitchen, which they have claimed to be the future of kitchen design. It proposes a new paradigm for modern kitchen where relaxing space to rest and a joyous space of entertainment can be.
It is a new design with the idea that a sink does not always have to be rectangular. Coming from the beautiful curve of a seated woman, it minimizes the bottom cabinet to design a countertop that seems to float in the air. Built-in entertainment equipment, including TV and audio, create a future-oriented multi-functional kitchen which you might have seen on a Sci-Fi movie.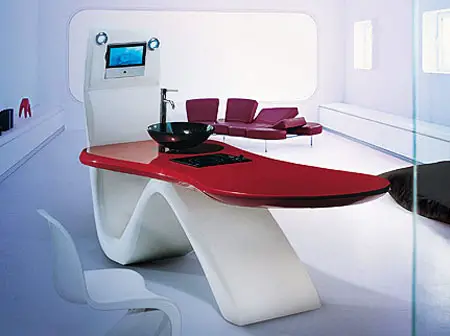 This curvilinear design breaks away from the conventional concept of design and creates a liberal island kitchen that has no restrictions in space and moving. It creates a fun entertainment space for the whole family. It does not distinguish front from rear and allows use of countertop and cabinetry from both directions. The top cabinetry rotates 360°. You may even customize the island to eliminate the top cabinetry to fit your needs.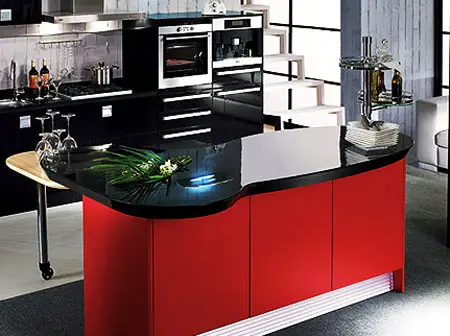 Designer : Enex
---
In order to satisfy the mobility demands of the future, the BMW group has aimed to develop serial production solutions. In connection to this, BMW Motorrad concept e is as well addressing issues pertaining to individual single-track mobility as well as future customer needs. With an intension to develop innovative solutions, BMW Motorrad adds new dimension Urban Mobility.
Before the year ends, BMW Motorrad will launch its pioneering Urban Mobility area along with 2 first-class vehicles under the maxi scooter segment. Combining the functionality of both a scooter and a motorcycle, both the vehicles offer excellent performance and are powered by high-end 2-cylinder combustion engines. BMW is set to present its ground-breaking design in this area at the Frankfurt International Motor Show under the title: BMW Concept e.
Designer : BMW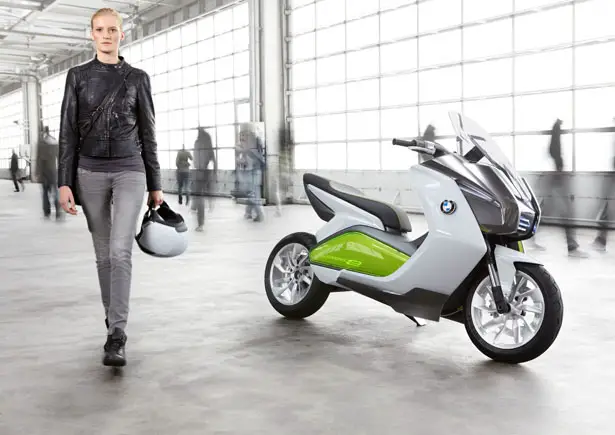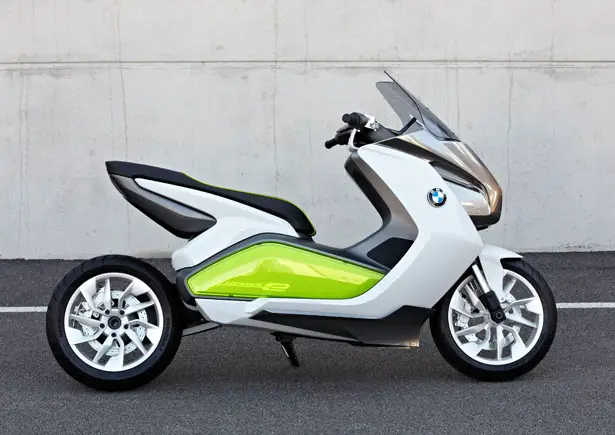 This BMW Motorrad electric scooter concept provides sustainable technological solutions as well as beautiful aesthetic design that offers the desired response to the changing city mobility needs. The designers of BMW Motorrad Concept E spent as much time as possible to shape the e-scooter that is powerful and dynamic. The end result shows the core standards of BMW Motorrad: passion, dynamic performance and novelty. The choice of materials, comprehensible structure, coloring, and clear design suggest a clean efficient vehicle that allows an individual to move with ease through city traffic.
In order to set new standard in technical functionality and quality, BMW Motorrad designers have though of creating an emotional dialogue between the rider and the vehicle. The basic idea is that a vehicle has to do more than just function, it has to connect to the rider's emotions too. Not only it represents a premium electrical drive, it also provides an alternative form of mobility that suitable for everyday use in all areas. BMW Motorrad concept e has to be able to inspire the rider again and again, as well as reflect its specific technological features.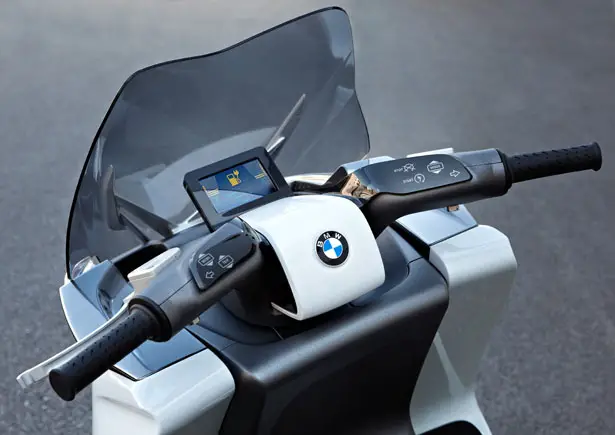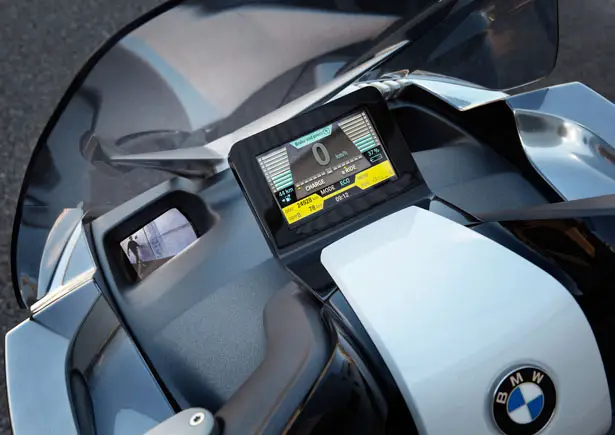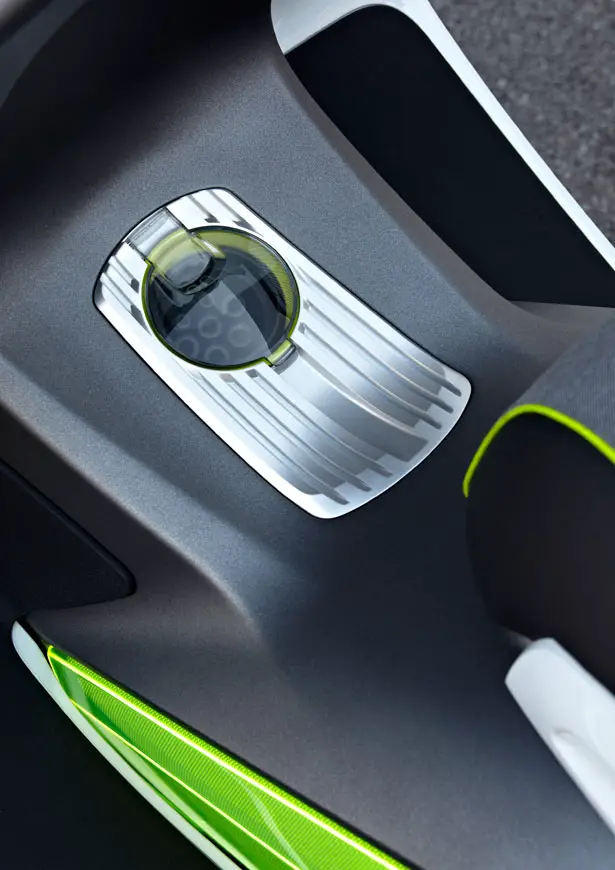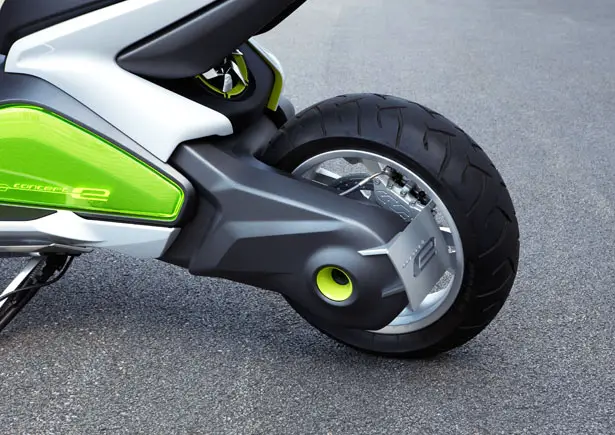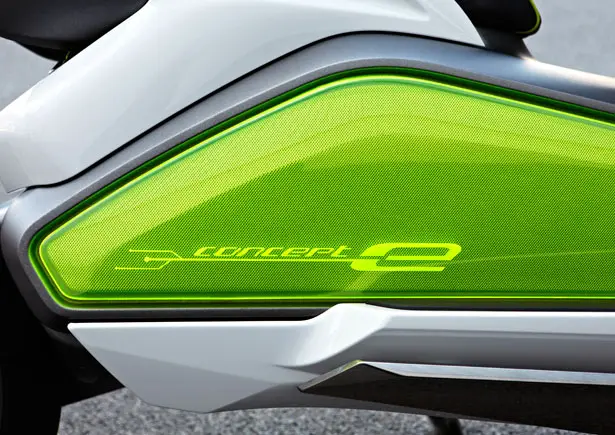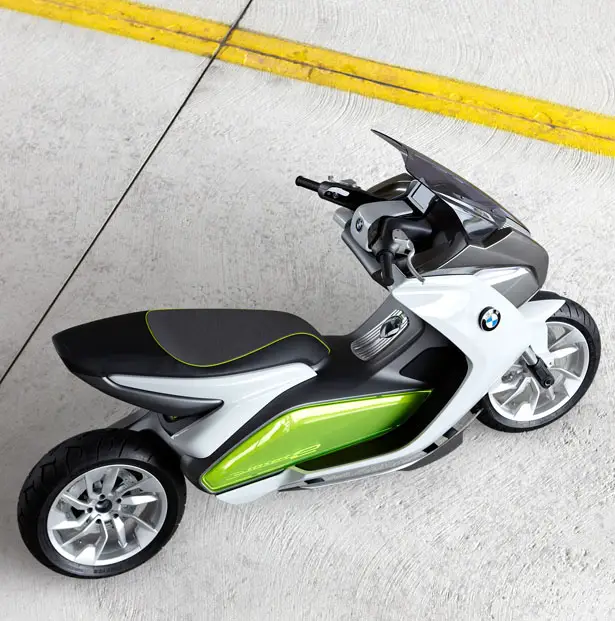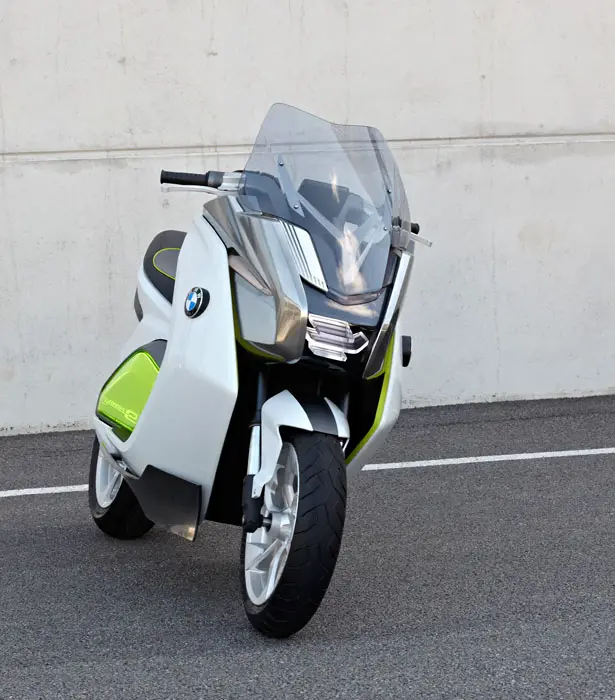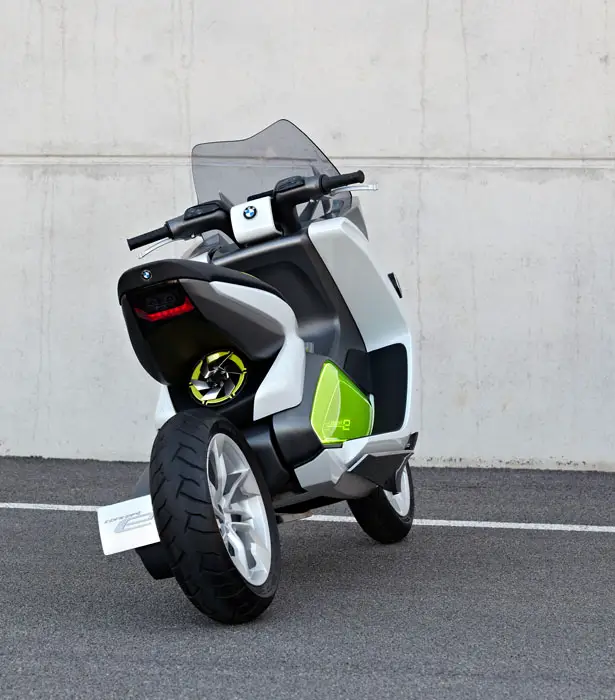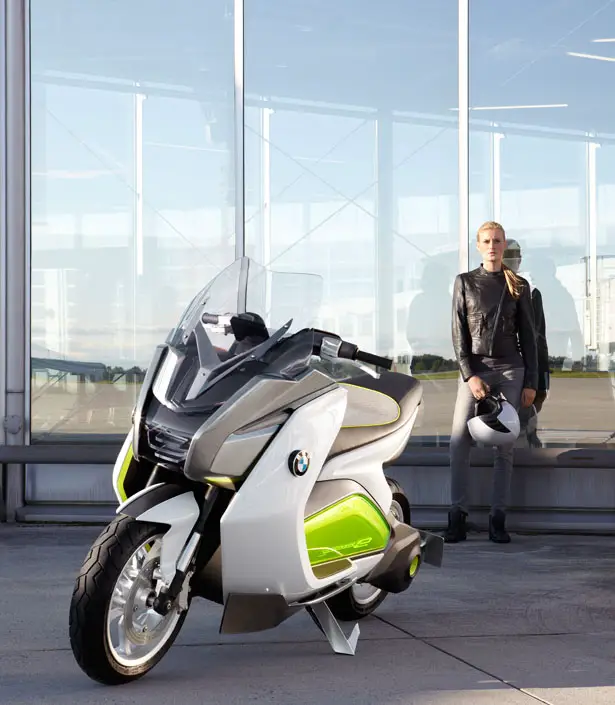 ---