Wolo holographic watch is not a new concept amongst designers, however we haven't seen a commercially available product about it. The concept design is a bit similar to Vain Watch, but instead of square, it displays round watch face. Simply place your finger inside the hollow space, the built-in sensor will activate the display for few seconds. It's a simple version of HOLO 2.0 concept.
Designer : Anurag Sarda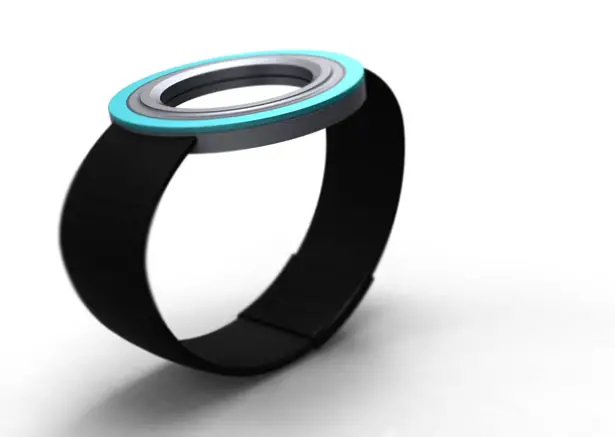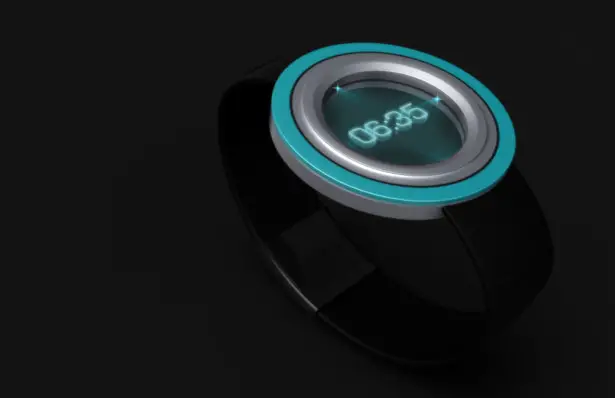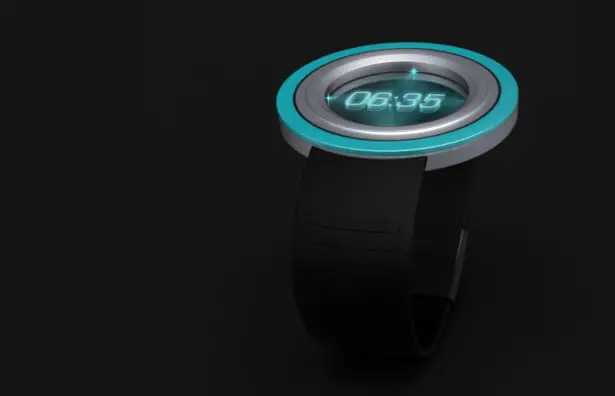 ---
There are several problems inside the olive recollection in a domestic level that lead to serious injuries to the workers which come from bad postures, adding also very old recollection processes that have not evolved in many time.
That is why X.Port has been developed and modified taking into account the whole olive recollection process to make the work easier. The first step is for the user to approach to the selected tree then pressing both red triggers of the handle, thus releasing the pressure of this X.Port. Once in position, the handle is lowered up to the horizontal position, which opens the valves of the pneumatic pistons, opening the trolley's arms and spreading the fabric.
Designer : Angel Sánchez Vargas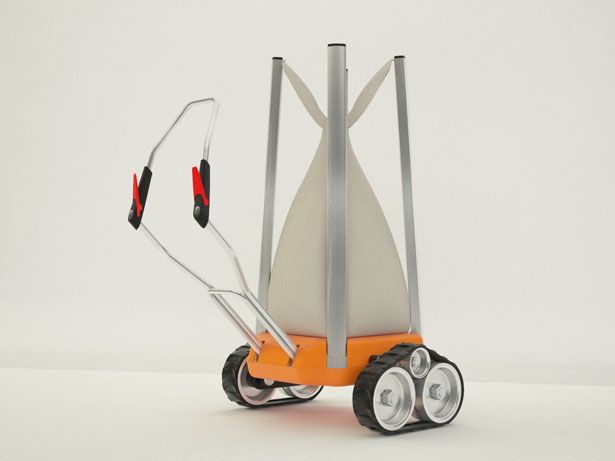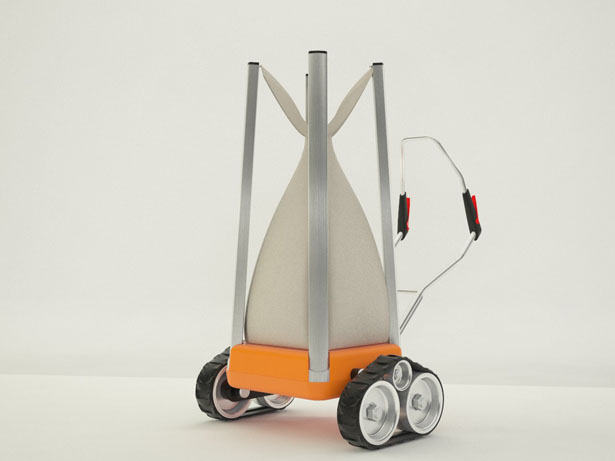 When the fabric is full, with the help from the handle, air will be pumped into the pneumatic pistons making the arms come back in the vertical position, it's time when the fabric will be tied as a sack. The handle of X.Port is then positioned in the normal height and the trolley is pushed to exchange the full sack with an empty fabric.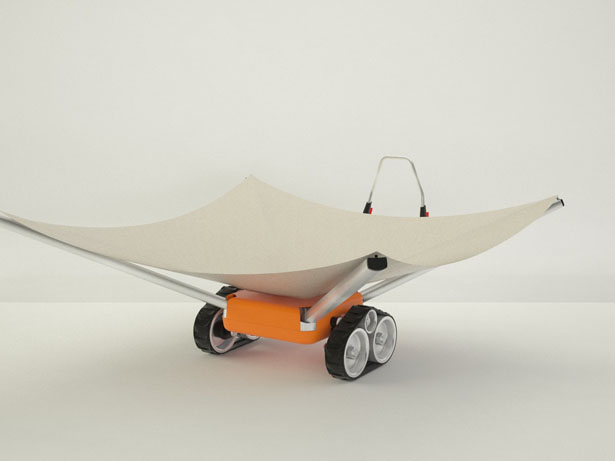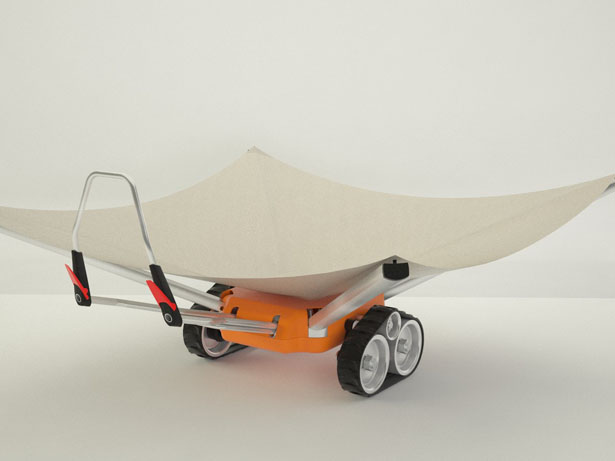 ---
Vinaccia Integral Design has designed a new range of backpacks for Innovazione Design Italia (IDI) that combines lightness and strength with a carbon fiber external skeleton supporting and shielding the nylon fabric waterproof plus tear-resistant interior. The backpacks feature 3 pockets, which is accessible from outside of the backpack. The backpack's interior space is ideal for holding a 15-inch laptop and other compartments for accessories. The exterior ABS shell is available in two colors including silver and rubber mate black, while the fabric comprises of 4 colors including red, grey, black as well as lime green. The new Exoskeleton Design Backpack designed for IDI seems to be attention grabbing. IDI is an innovative Max brand, reaching its first forty years with its quest for research.
Designer : Vinaccia Integral Design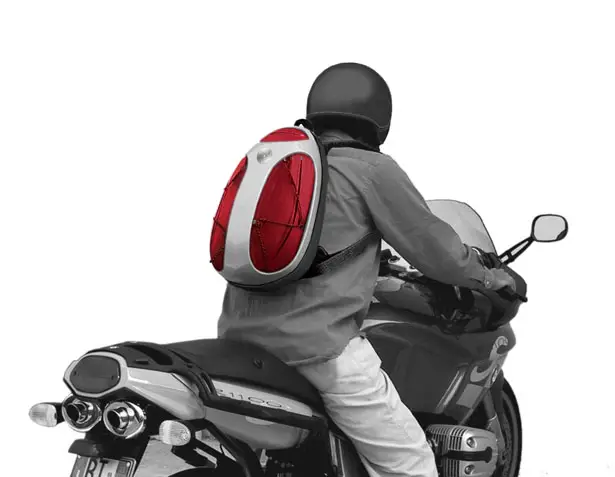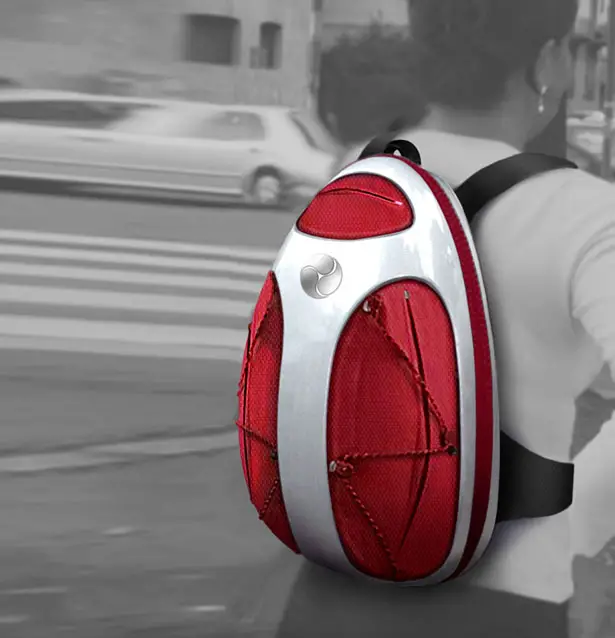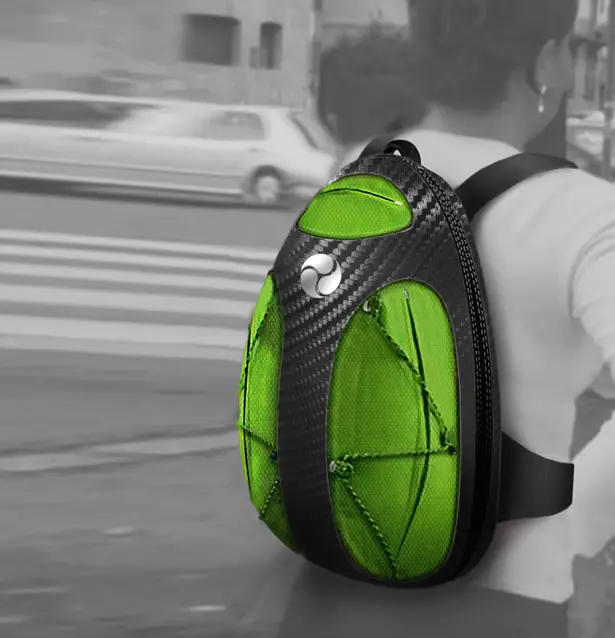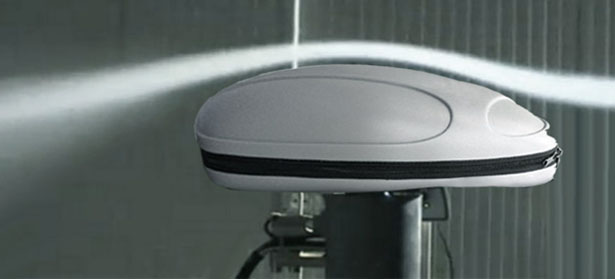 ---