We live in a world where we can't live without technology, everyday we are reminded by the facts that technology is advancing rapidly and making our lives easier by the second. We are bombarded by technology everywhere we go, tablets, computers, smartphones, other gadgets make sure that we are reachable 24 hours a day, every single day. OneSense is an object designed to symbolize our need for periods of peace and tranquility.
OneSense not only blocks out our sight and sound from our busy environment but also utilizes red color and a display of spikes to alarm others not to interrupt the user. These red spikes are also nature's symbols for warning.
Designer : Joe Doucet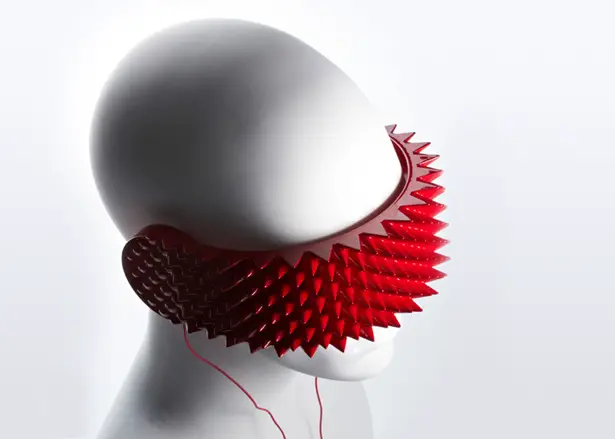 ---
Jamie Tomkins was challenged to create non-emission vehicle for this high and increasing populated country that meets the needs of urbanites as well as complying with Chinese government policy. After a research trip to China, Jamie developed vehicles based on a future concept of the city – the Beijing Boom Tower which is designed into three tiers or social classes. On the top tier live the wealthiest residents, in the center are the middle-classes, and at the bottom live the working class. A vehicle for each level was designed.
Jamie Tomkins took on the bottom level and looked at the ubiquitous Chinese bicycle as a starting point for his design. His hybrid bicycle has a metal and plastic frame with plastic detachable parts that can be changed to create a unique style. The use of plastic means the hybrid is lighter and with interchangeable parts it is more aesthetically pleasing to the eye.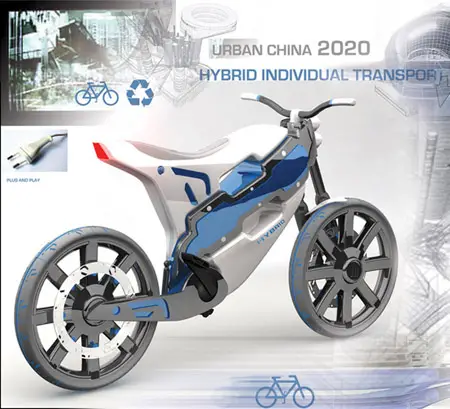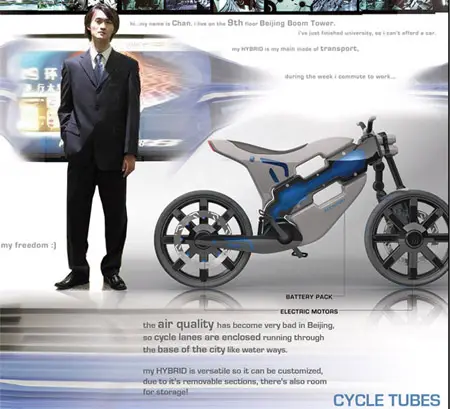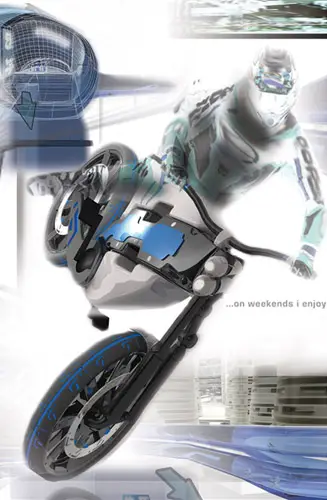 Designer : Jamie Tomkins
---
One=Two Battery features unique shape to allow two batteries to function as one when their power levels are running down. The reason why one=two battery is a good concept because batteries are harmful to our environment. Do you know that 1 cubic meter of soil can be polluted by only a single D-size battery? Battery contains toxic material, however it seems that it's been a usual practice for users with powered-battery devices to replace a low-energy battery with a new one in an instant while actually there's still a lot of energy stored in the old one.
Keeping this concern in mind, these industrial designers have come up with One=Two Battery concept that borrows the shape and function of a mechanical spring. This unique design allows the battery to be compressed when running low and combined into one for greater power level. In this way, the lifespan of a battery can be extended.
Designers : Huang Kun, Meng Xun, He Ting and Liu Yuan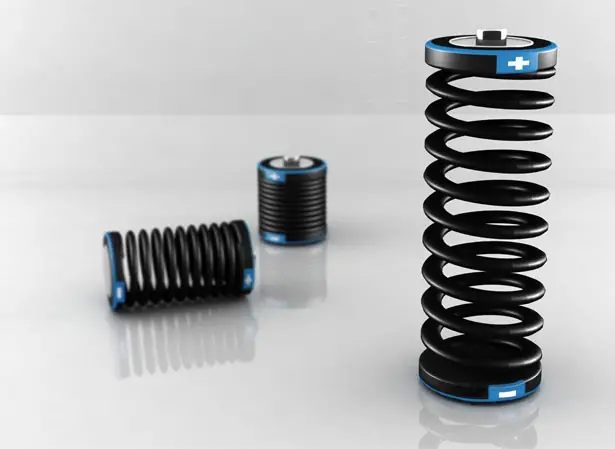 ---