Now you can have digital camera that shoot when it's thrown, although I don't see what's the point then because we might lose the focus of the object, but the German designer Fraziska Faoro said that the concept of this digital camera is to give users a new level experiences in photography. This robust digital camera is equipped with three protected fisheye lenses. You can make this digital camera to take the photos by throwing, located in unusual places, or even in suspended mode.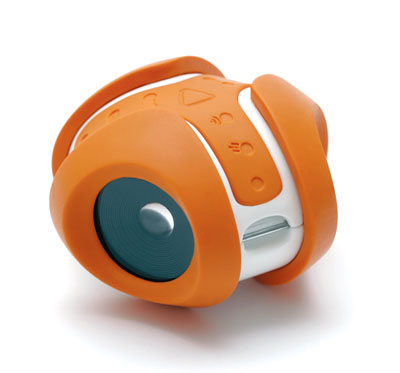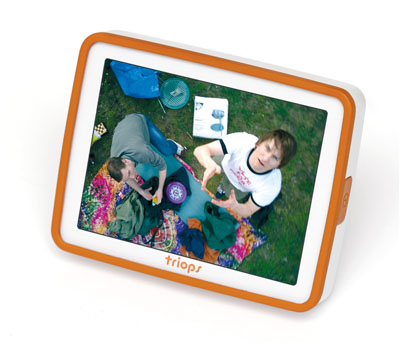 I think the best thing about this throw-able digital camera is that the concept make it possible to capture 360 degrees of panorama images. You can capture spontaneous and active photography, just throw the digital camera and smile. By the way, this digital camera also became the BraunPrize2007 finalist.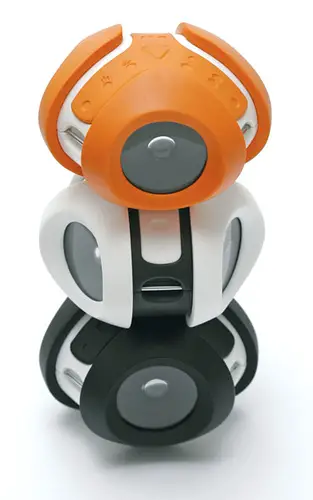 ---
Showerhead and speaker in one brings out the singer in you, this is what Kohler Moxie Showerhead and Wireless Speaker all about. The speaker is located in the middle of showerhead, attached using embedded magnets, don't worry, its 60-angled nozzles will still provide you with full spray coverage. Admit it guys, you all love singing in the shower because bathroom offers excellent acoustics to hit high notes, oh yeah, suddenly you are a bathroom diva. Pair this shower head wirelessly with your music player or smartphone via Bluetooth to bring music to you shower, the speaker offers clean and crystal clear sound. Once you make the connection, you don't have to cut the song short, just dance away from shower to dressing room before you head out the door, nice heh?
Kohler Moxie Showerhead and Wireless Speaker comes with built-in rechargeable lithium-ion battery which can provide you up to 7 hours of continuous music play. There's a LED light to indicate if the battery's low, it's in pairing mode, or charging is completed.
From : Kohler [Buy it here]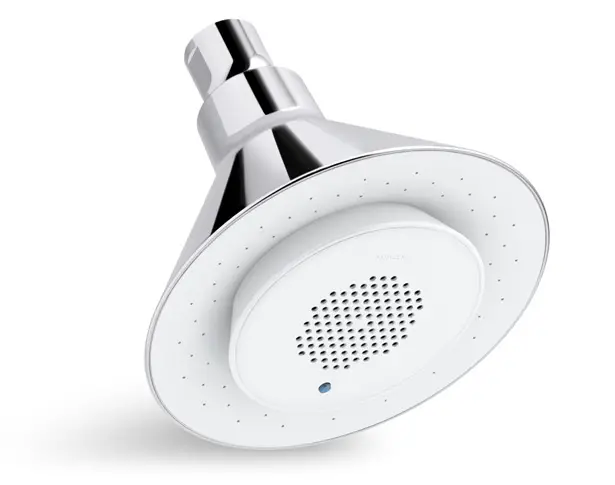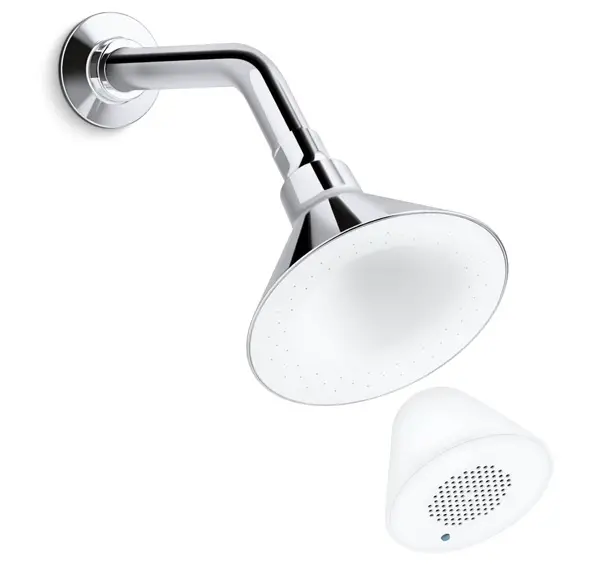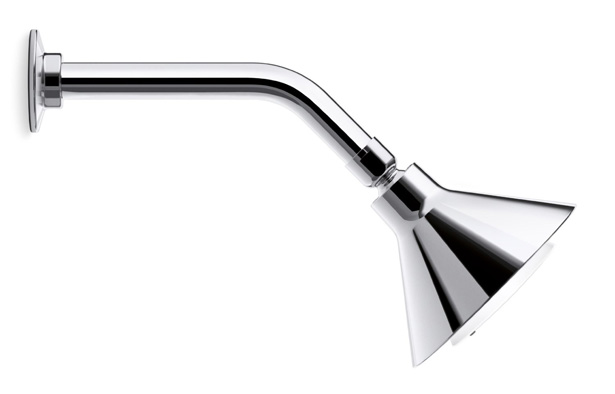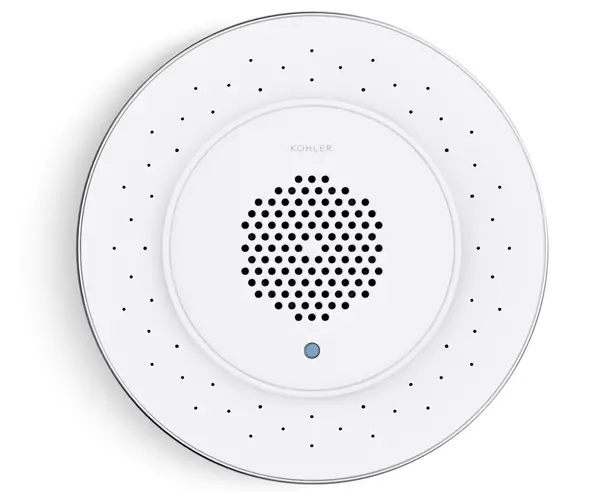 ---
Waking up in the morning is still one of the biggest problems that many people have to face everyday. There are some people who still enjoy being woken up by sunlight because our body reacts naturally to the light. An alarm clock forces our body to suddenly wake up, the result is: stress and drowsiness. We have featured concept alarm clock that mimics the rising sun: Revive Alarm Clock or even a lamp that works just like sun rise. This time, we would like you to know about Philips HF3520 Wake-Up Light With Colored Sunrise Simulation. The color changing light effect provides you with pleasant, natural way to start your morning.
This clock features a colored sunrise stimulation with 20 different brightness settings where light can gradually increase between 20 to 40 minutes prior your alarm time. Just in case you also love the morning sound, this light offers 5 different nature-inspired sounds. Based on clinical research, UV-Free wake up light is proven to help you waking up with better mood and improved energy level.
From : Philpips [Buy It Here]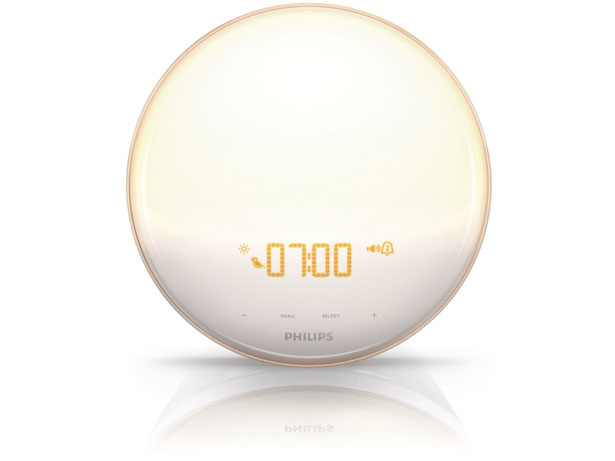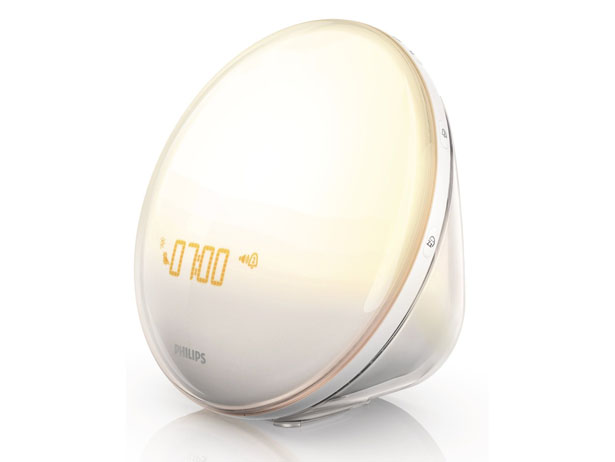 The soft UV-free light comes with 300-lux illuminance, it creates subtle, pleasant glow without harsh tones. When it's time to rise, simply set the wake up light to gradually change from red to orange to yellow as it brightens slowly. I think 20-40 minutes period before your real alarm time would be enough to wake your body, but you can always adjust the start time according to your preferences. If you prefer to listen to your favorite FM radio in the morning, you can do so instead of the nature-inspired alarm sound for your wake up call.
Just because it's a wake up light, it doesn't you can't use it at night. This light also offers relaxing dimming, sunset simulating light that guides you to restful sleep. Even when your bedroom is dark, Philips HF3520 Wake-Up Light With Colored Sunrise Simulation automatically adjusts its brightness level to the most soft level. It also acts as your bedside reading lamp at night. Activate the smart snooze simply by touching anywhere on the light after your alarm goes off. It'll give you 9 minutes extra of sleep. [Buy It Here]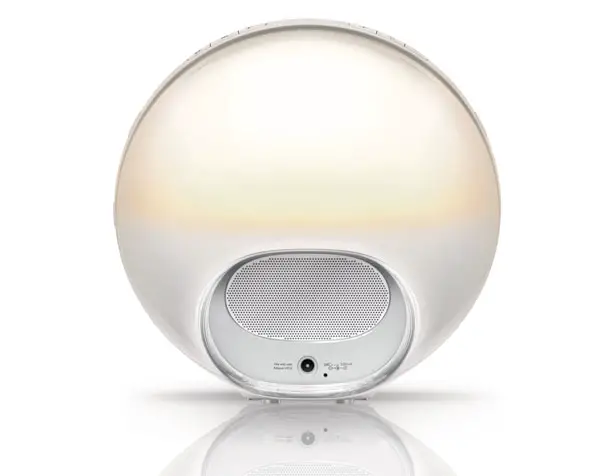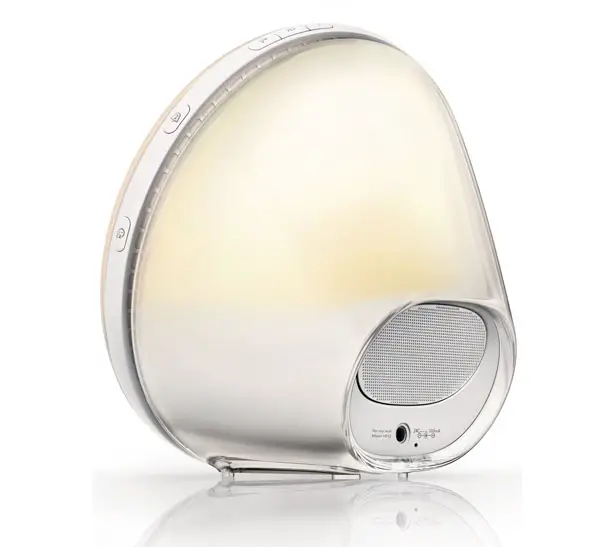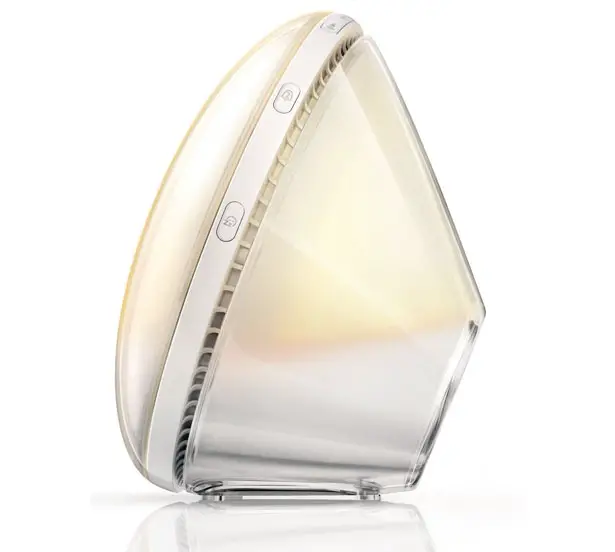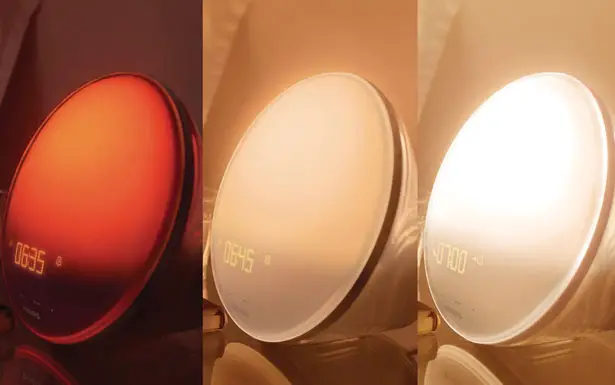 ---