Life is a journey. If you want to get to know about a traveling person you have to pay attention to his or her luggage. Suitcase is not just a box but a company which reflects the owner's lifestyle and makes the journey better. What makes a suitcase different from a boring box style?
JIBO is a project in cooperation with Samsonite which is a suitcase which focuses on Storages, Mobility, and Emotion Attachment. The Inner Box can be used as a divider in the suitcase or double protector of your expensive articles. It can also be taken out and attached to the frame to expand the space. JIBO has retractable wheels and slide bars for snowy surface, soft surface and stairs. Casedress is the clothes of your JIBO, which is available in different material such as knitted fabric, leather and colors. Before the journey, choose a clothes for yourself and don't forget chose one for JIBO to make a perfect match.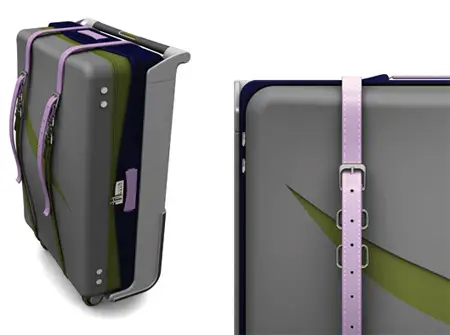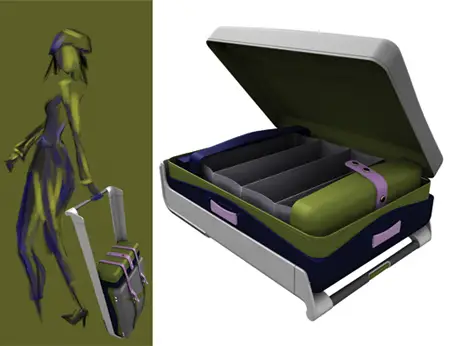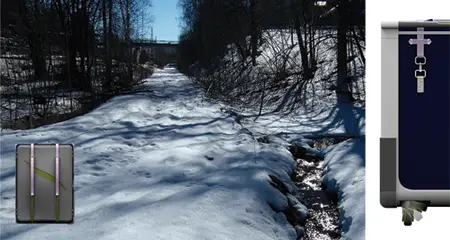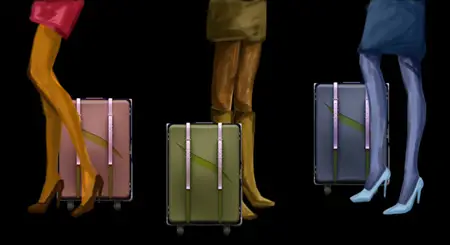 Designer : Wu Jiao
---
Emir Rifat Isik has shared his latest creation called Nixon Diamond Watch with us. I've never thought diamond cut can be so masculine enough to become one of man's best friend. Emir says that he wants to design something that reflects Nixon design spirit as he loves this brand so much. The unique faceted watch face adds an elegant touch with the sharp shaped button to balance the look.
The time and date information is displayed in white dot matrix style text to provide best contrast with dark background. Yep, it's definitely a cool watch, let's hope Nixon would take this design proposal and put Nixon Diamond Watch into production.
Designer : Emir Rifat Işik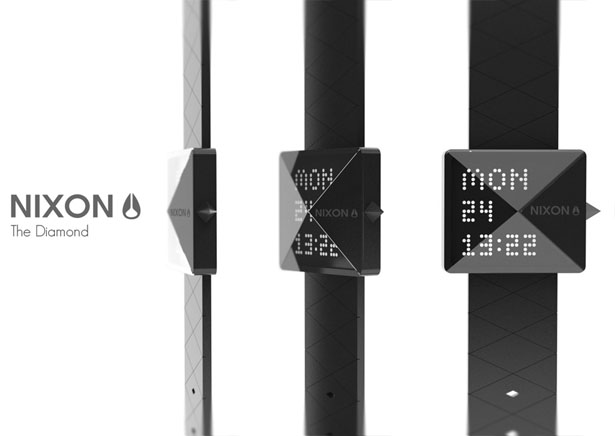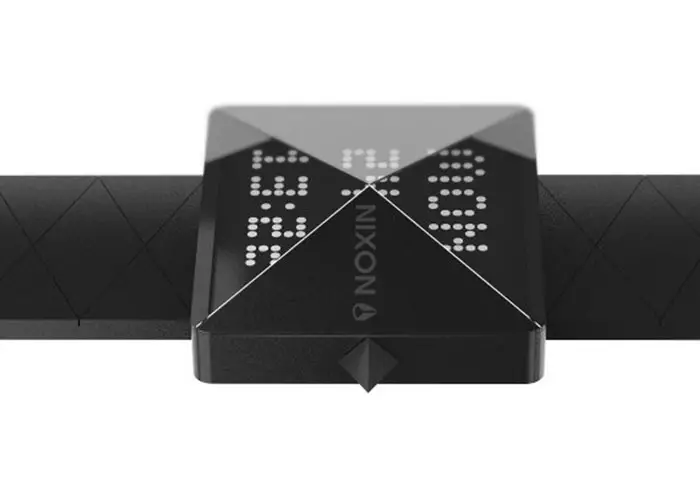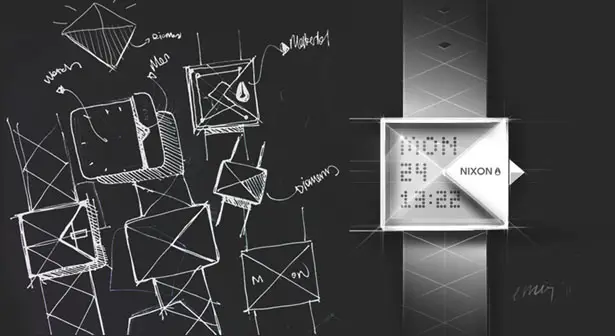 ---
+ POOL Tile by Tile is a very ambitious project of FamilyNetwork and PlayLab, can you imagine there's gonna be a giant floating pool in the East river of New York City? Yes, they have launched a funding campaign to help them bring the pool into realization, tile by tile. It was started with a simple objective, it would be hard for us to clean the entire river, but what if we could start by cleaning a small piece of it? The main goal is to allow everyone to swim in a clean river right here in New York.
+ POOL has been designed to be able to filter the river and it floats in through the wall of the pool, so that you can swim in clean river water, like the first time ever in 100 years. This pool features layered filtration system which removes bacteria and contaminants to guarantee you with clean, swimmable water that meets city and state standards. Children are safe to swim too, no chemicals, no additives, simply clean river water.
Designers : Family Network and PlayLab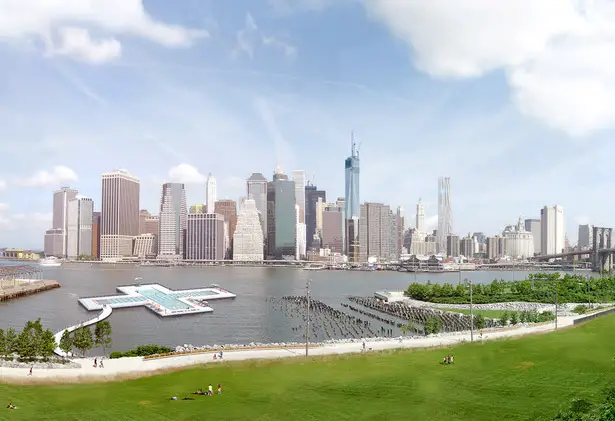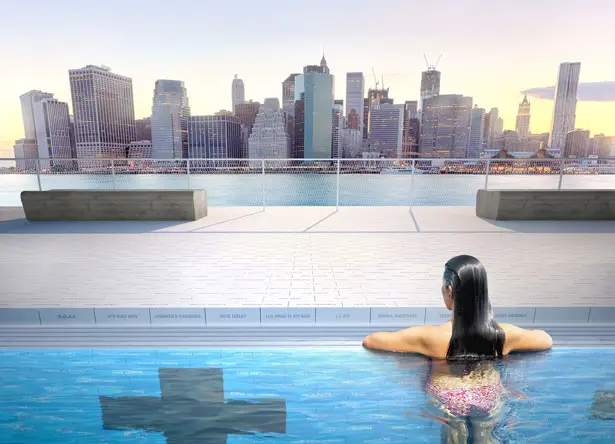 By backing up with project you would support the act of cleaning the river. This pool is able to clean up to ½ million gallons of river water every single day, so it's definitely a measurable contribution to the rivers of NYC. Whether you are a swimmer, bather, hanger outer, you would still be able to enjoy the pool. + POOL actually consists of 4 pools in one: a Kid's pool, Lap pool, Sports pool, and Lounge pool. This project would be an iconic shape in NYC.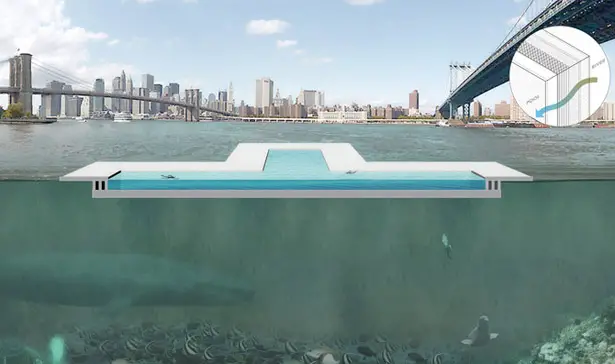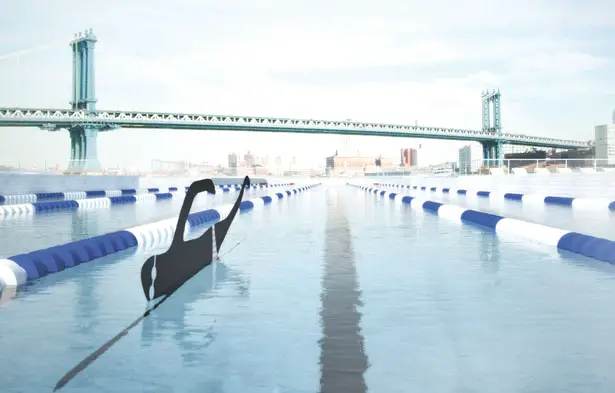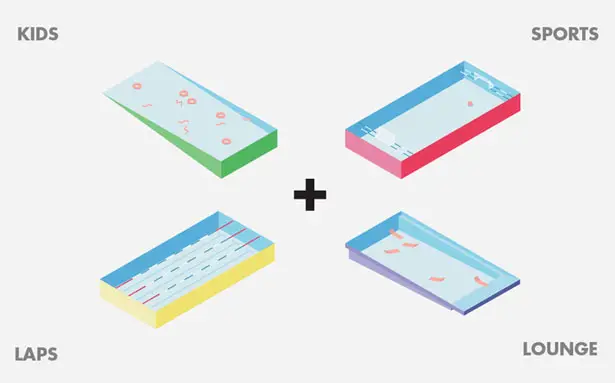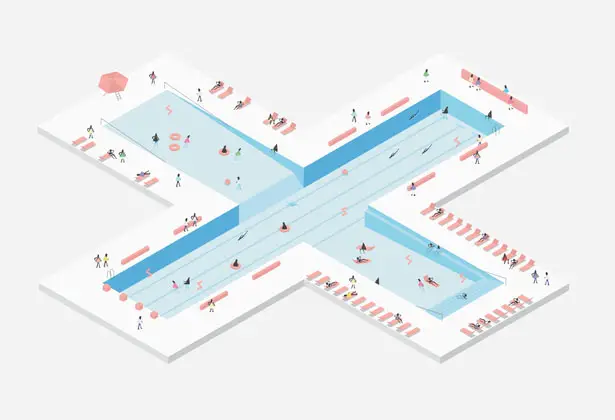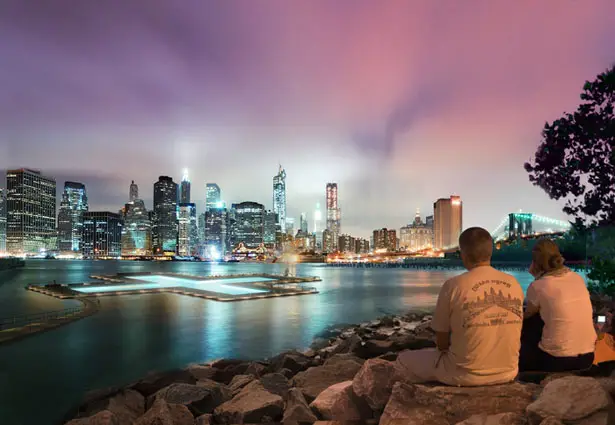 ---