FreakishCLOCK is a minimalist wall clock designed by Sabrina Fossi, an Italian industrial designer, to bring you stylish and unique clock in any room. This hand-made object measures 30cm in diameter and 3cm thickness, it is a sharp and distinguish object. The main goal of this clock is to minimize the time concept, you won't see a standard hours hand, in fact, almost the entire face of the watch is covered by a disk with only a slice of opening to display the number that represent the hour. The disk moves slowly between hours and showing a white gap between the numbers.
Designer : Sabrina Fossi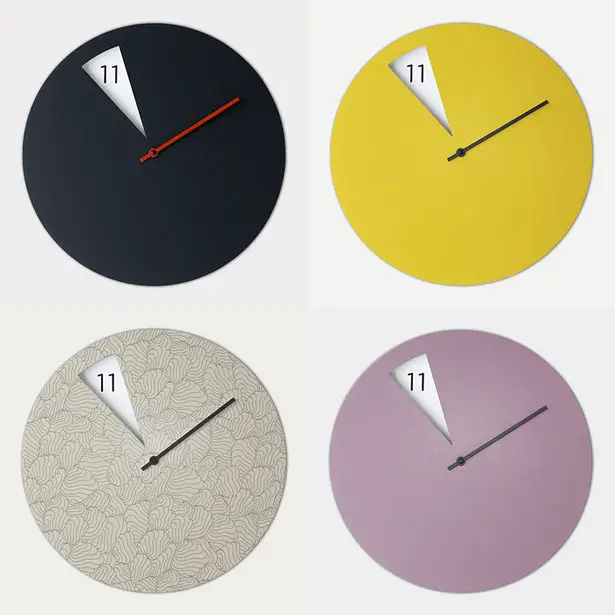 ---
Designed by Christopher Simmons, this 4NE1 is an innovation design in transportation seat for the future. Christopher Simmons, a student from Monash University was trying to create a vehicle seat this can be enjoy by elders, adults, kids and even physically impaired, that was when 4NE1 roller coaster style seat born.
This system is completely innovative and takes a whole new look at how we perceive space within a vehicle. Concerns have been raised about structural strength within the roof , but with structural reinforcement at little added cost – there is no reason why a roof cannot support the 24G crash impact requirements.
Importantly, in being firmly suspended from a roof, each chair has excellent properties for impact absorption in frontal and rear impact collisions and is further supported by an anti-whiplash? back rest that comes forward upon impact. The products seat base can raise and lower with it?s own back depending on desired use.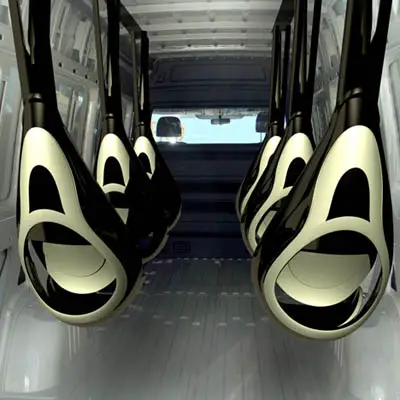 A flexible seating system with primary design focus on the elderly, physically impaired and is also wheelchair compatible. The system is suspended from a roof and may be temporarily stored away on the roof ceiling, or removed completely from the vehicle to maximize space or for maintenance purposes.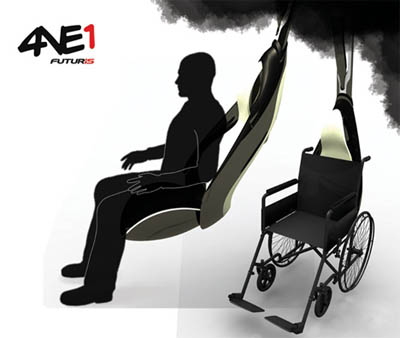 Love the idea, this roller coaster style seat might not be available soon, but it does add futuristic style for cars. I wont' be surprise to see 4NE1 next in the car design concept. One thing to ask to Christopher is the size of this seat, I mean some people can be really really big, if that's the case, do they still fit into this seat ?
Designer : Christopher Simmons
---
A backpack with hood? Well we have featured that concept sometime ago from Abraham Peter, but this time, it's not a concept (at least PUMA says it's going to be released as their Spring/Summer lines), it's PUMA UM Backpack by Hussein Chalayan. This backpack features a hood to cover your head from rain, but somehow we love Helix backpack design from Abraham Peter much better. What do you think?
This unisex backpack has been designed with padded laptop compartment (the main compartment features hook-and-loop closure), two-way zip front compartment, several pockets to keep your mobile phone or other gadgets.
Designer : Hussein Chalayan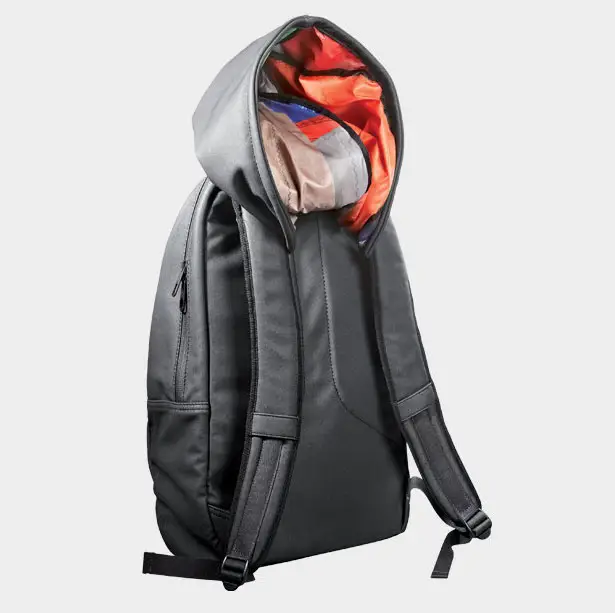 ---