Rumors says Microsoft Surface is coming to AT&T store (New York City, Atlanta, San Antonio or San Francisco) this month, 17th April. Let me remind you again about this Microsoft Surface, this is basically a table-size computer with 30inch touchscreen where you can interact with the computer through your fingers, such as arrange your pictures, download pictures from phones and put on top of it, draw with your fingers. Awesome, but let's hear your thought after you actually see and play with them.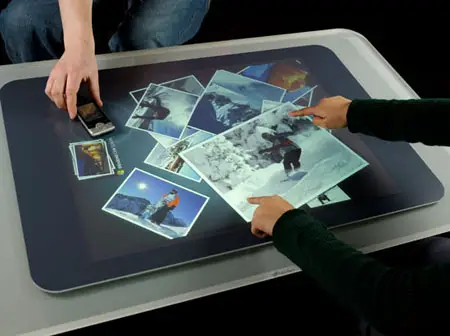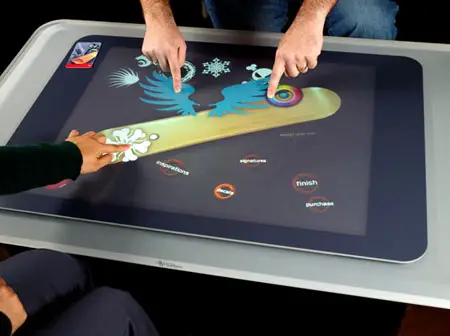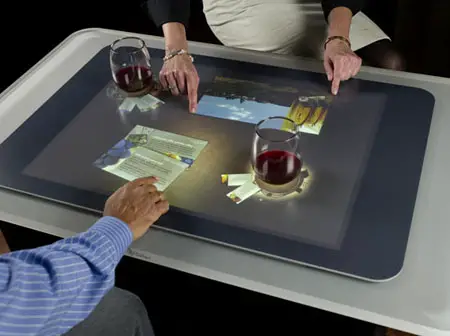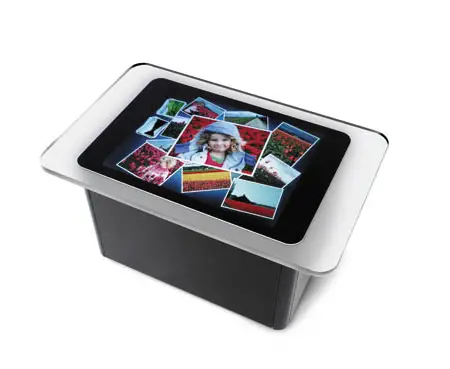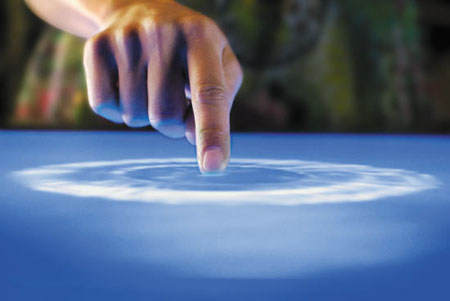 Source : DVICE
---
Hey Trekkies, you would love Excelsior Watch watch design from Peter Fletcher, the layout looks similar to the iconic one of Star Trek spaceships. Peter Fletcher said that he had submitted several analogue watch design to TokyoFlash in the past but mostly those concepts are too creative and futuristic with no technical details, which make them too difficult to produce. Most of them are technically impossible or required expensive mechanism to work, so, he came up with basic and conventional disc style analogue time piece, similar to Tokyoflash Uzumaki watch.
The time is displayed by 2 analogue discs that describe the hours and minutes (or seconds using 3 discs is also possible), it can utilize similar materials to Uzumaki which then linked to analogue movement. The discs here feature cryptic looking numbers or you can say sci-fi looking font to underline the sci-fi appearance or perhaps the manufacturer can change it into Klingon numbers for more exotic look.
Designer : Peter Fletcher for [Tokyoflash]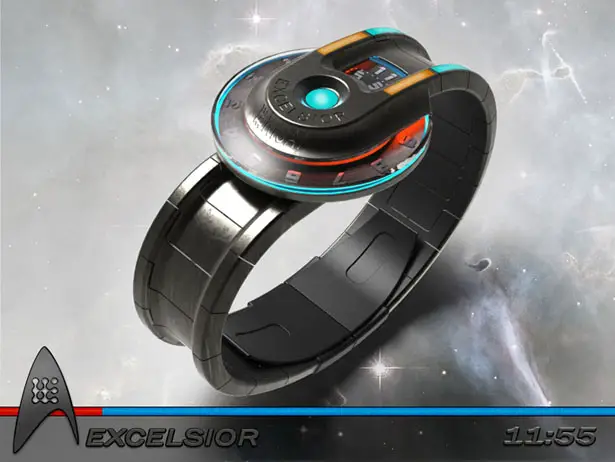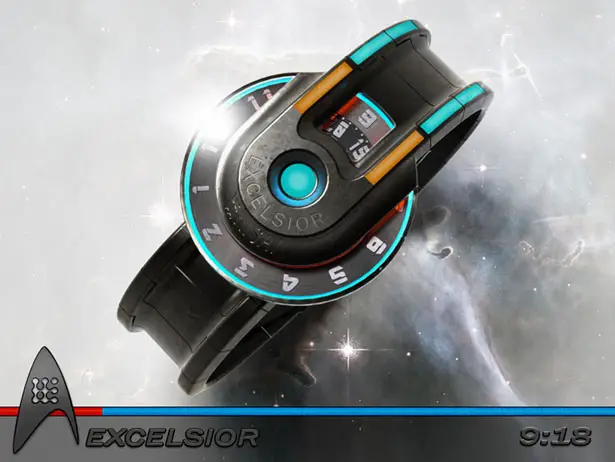 Inspired by Star Trek spaceship designs, this watch has an asymmetrical case where one half of the strap attached on the top of the watch while the other end attached on the underside. This design provides larger internal space for sophisticated mechanism and electronics. The display area is pretty large but thin to avoid any bulky feel and appearance.
The LEDs offer unusual yet familiar look, it's a nice touch to complete the sci-fi look. So what do you think? Would you wear this watch? or is it too much?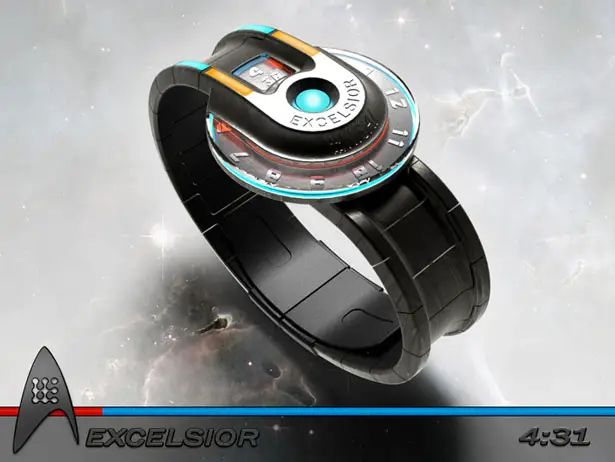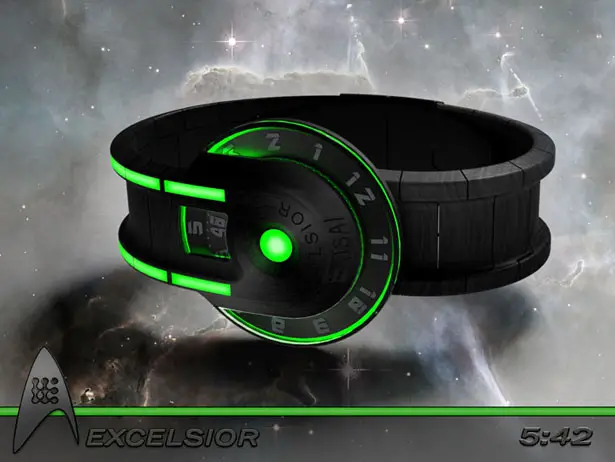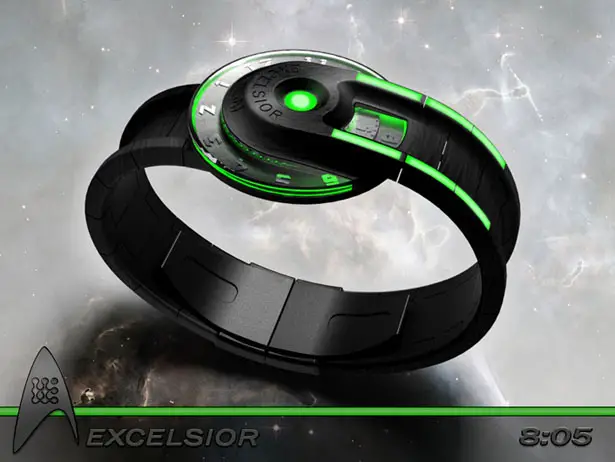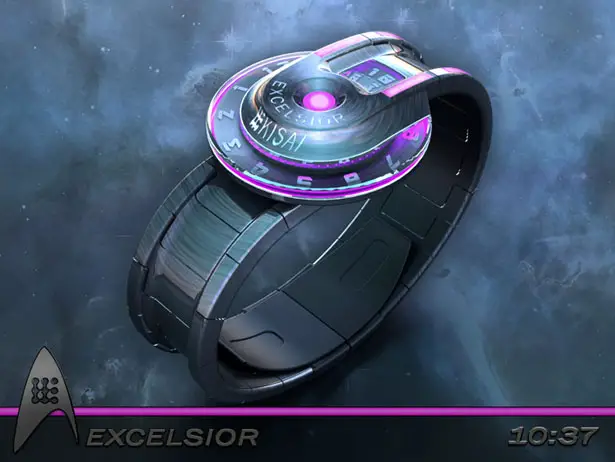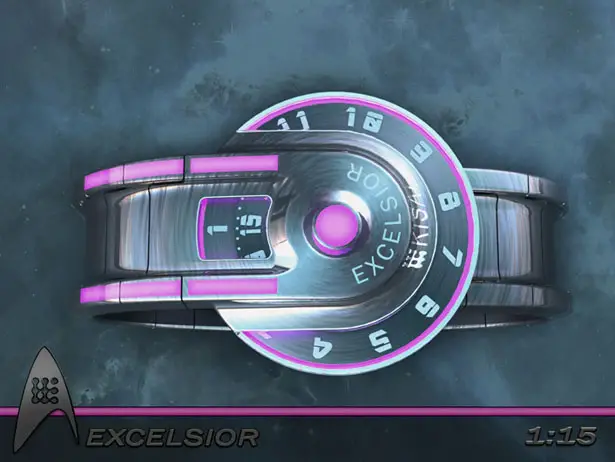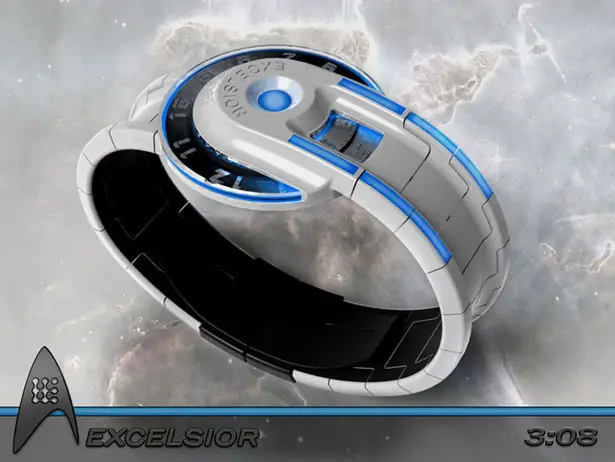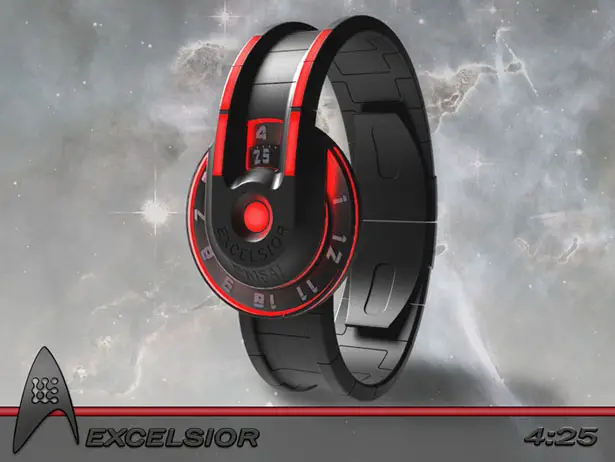 ---
If you are concerned with the environmental impact of using gas while having adventure in the wilderness, you might want to checkout Ultra-Thin Stainless Steel Camp Stove. It's a collapsible lightweight cook stove that you can assembly in only few seconds, it burns on renewable fuels such as wood and alcohol rather than gas.
There are 4 laser cut pieces from stainless steel that make up the stove. It is definitely lightweight and very efficient; the secure base holds everything from a Sierra cup to a 2-quart pot. You can boil a quart of water at 50-degree in 5 minutes using just wood or in 10 minutes when you use alcohol, that's pretty quick, isn't it? Simply rotate the stove depending on wind direction for maximum protection, the firebox doubles as a windscreen.
From : Kaufmann Mercantile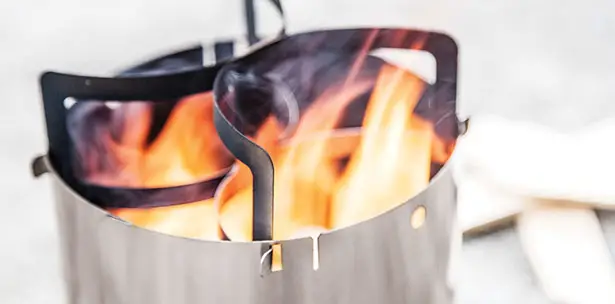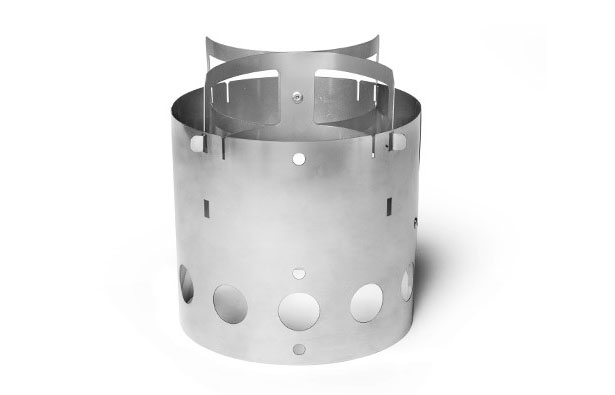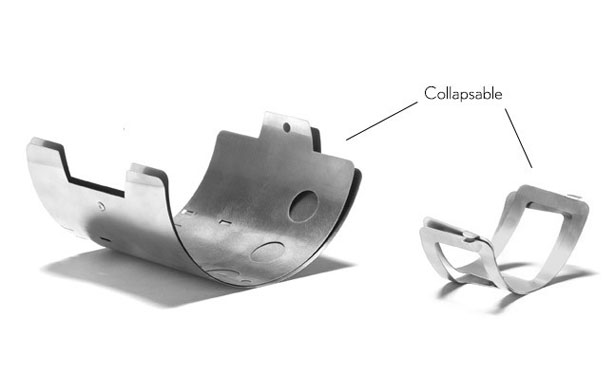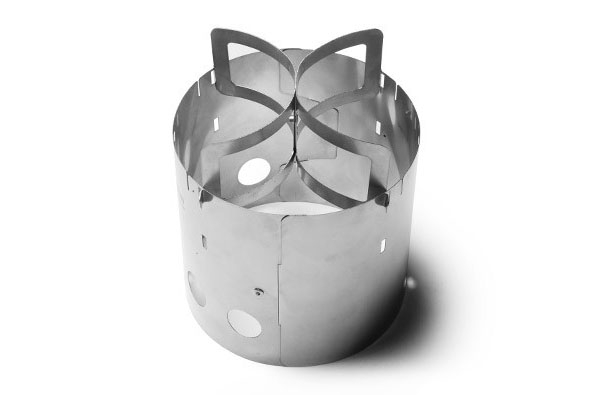 ---