There are so many car models available on the market today. Therefore, everyone looks for a faster and safer car which is also compatible with nature. Cellogan futuristic car concept promises incredible safety and very high speed with low friction and central controlling. Cellogan is going to offer velocity and safety with environment-friendly pleasure. There are three caterpillar rubber track wheels which are 360 Degree flexible. This car also features rechargeable benefit even when the car is parked on the road. Perhaps this car design is inspired by a computer mouse with its curved body, but still providing a perfect view from behind for the driver.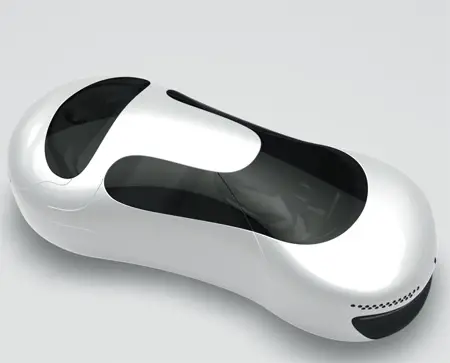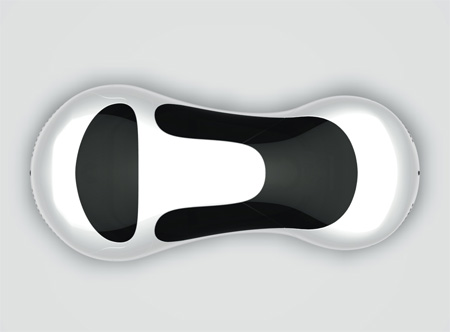 Text from designer :
"There is No doubt the car which is belong to tomorrow should be faster and safer while it's compatible with nature. Also as a result of Fossil Fuels Limitation and generated pollution by this kind of fuel, another propulsion should be replaced: "Electromagnetic".
Propulsion that moves "Maglev" trains With high speed and incredible safety because of very low friction(almost zero) and central controlling. By improving this idea, it will bring us to appropriate velocity, safety and pleasure compatible with our environment and no damage to nature. Auxiliary propulsion has been placed from three caterpillar rubber track wheels which is 360 degree turnable for situations there is no magnetic road. Also the car cells will be charged while the car is parked on the road.
Exterior:
As you can see I've tried to make a curved body without any sharp part. The main body has inspired from feline body while peugeot features are sensible.
Interior:
Followed by Exterior body, Interior is a combination of continuous parts. Multimedia and navigation systems are touch screens which their themes are changeable. The main screen shows a perfect view from behind and help you to drive the car reversely by inverting steering wheel without looking back."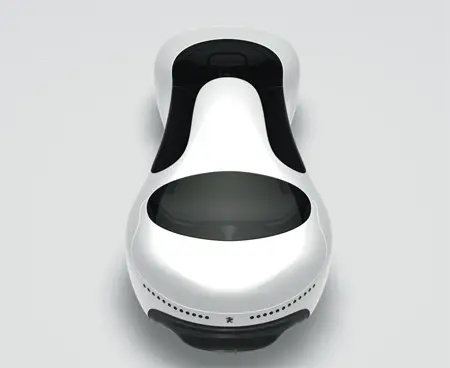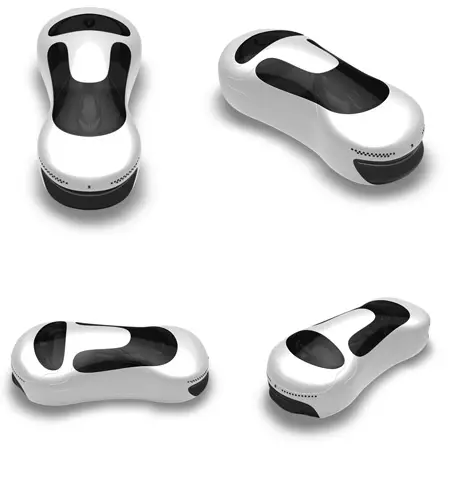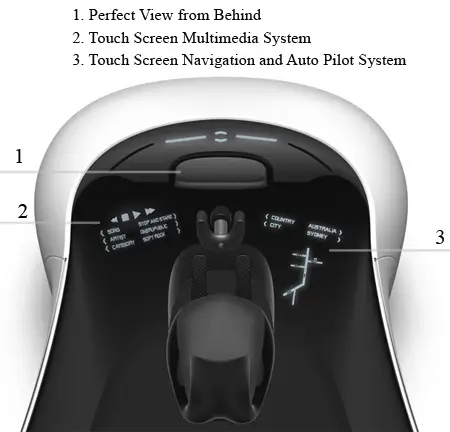 Designer : Hossein Ghahramani
---
A multi purpose LED Emergency lamp, the portable design of this lamp allows you to carry it anywhere and install it according to your requirements. Simply hold the handle at the back side and go, no need for extra emergency or torch lamp. This multifunctional lamp serves most of your needs, the stand comes in handy when you need a table lamp, you can fold or unfold it easily, you can also rotate it in any direction when needed. Hang it on the wall or just place it on the floor at certain angle, it's a flexible lamp to keep you company in low light environment.
Designer : Ajith Soman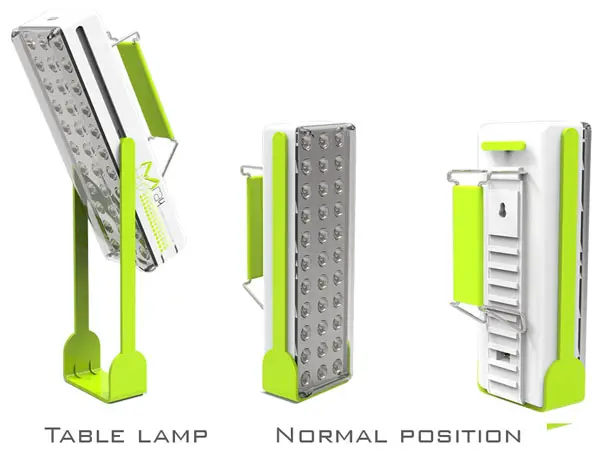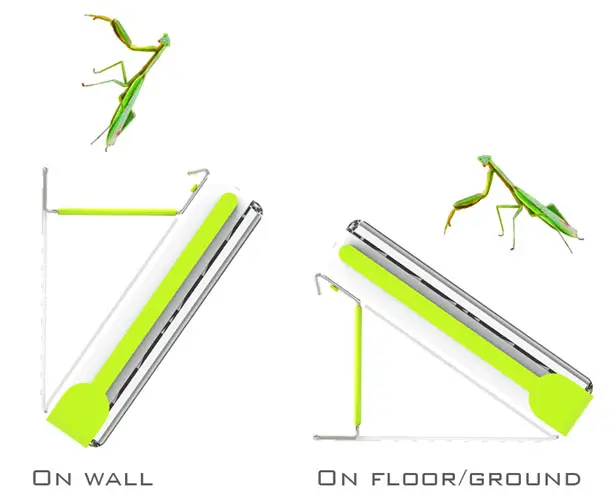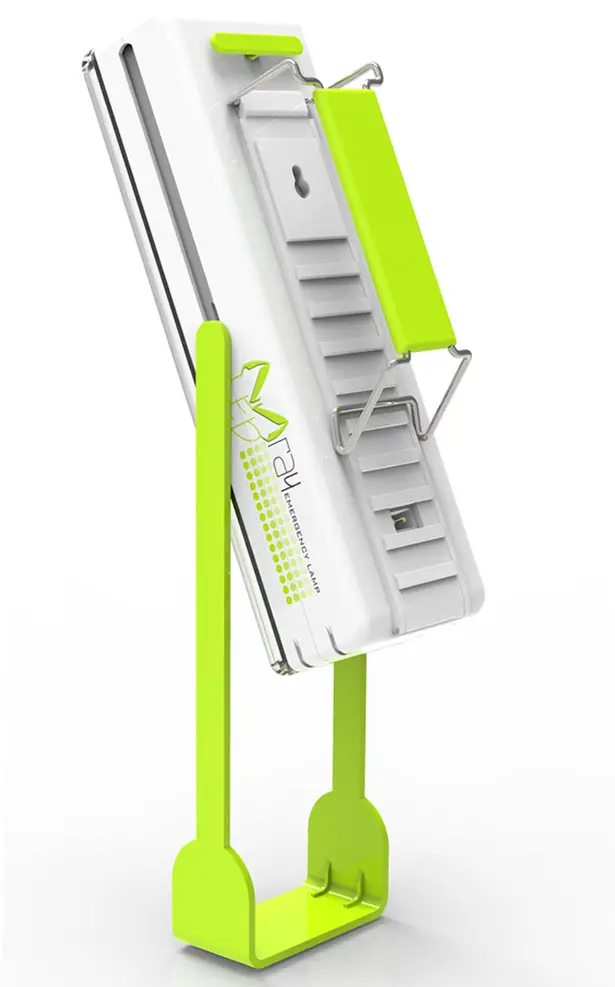 More images of LED Emergency Lamp Design: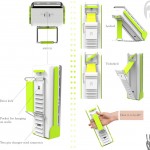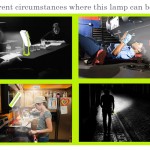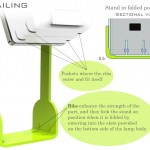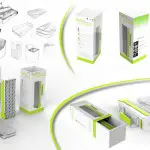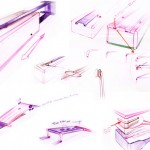 Tuvie has received "LED Emergency Lamp Design" project from our 'Submit A Design' feature, where we welcome our readers to submit their design/concept for publication.
---
Commute-Case looks like an ordinary briefcase when carried around, but actually, it's nothing but ordinary. Starting out as a standard briefcase, you can fold out to transform it into an electric personal vehicle when you need to commute in urban environment.
As a briefcase, it only measures 18"(L)x13"(H)x4"(W), you can deploy it in less than 10 seconds by pressing a button. It only weighs 27lb, so it's pretty lightweight and highly portable. This battery powered vehicle can run up to 25 miles with a top speed of 12.5 mph on a single charge, it is able to accommodate up to 275lbs load. It's an environmentally friendly vehicle with non fossil fuel technology and stylish appearance.
Designer : Green Energy Motors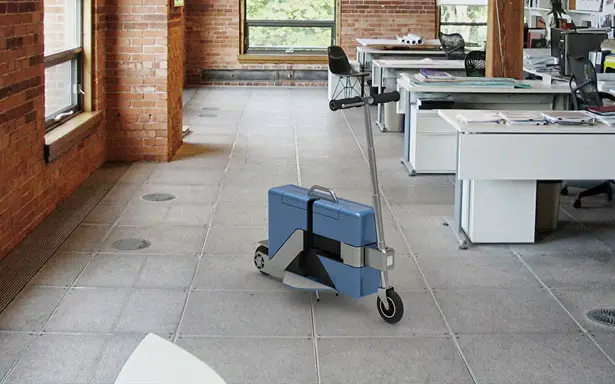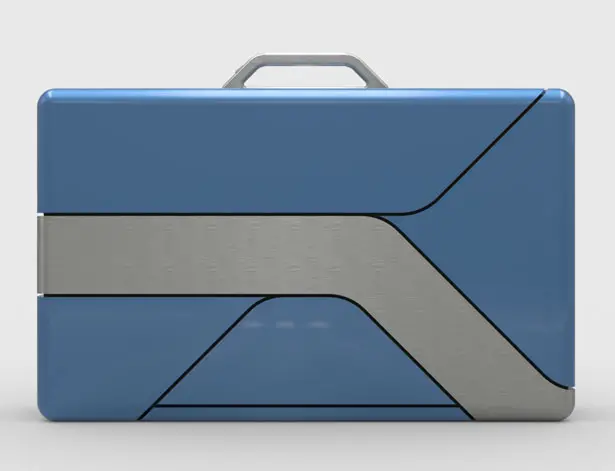 It's an ideal hi-tech dual functioning device to carry along your next daily commute whether by train, city bus, subway, or your personal car. The compact size allows it to be stowed under bus/train seat or inside car's trunk. You don't need to perform complicated procedure to change this unit from briefcase mode to ride mode, pressing a single button does that, you can quickly ride it after getting off bus/train to move without hassle to your destination. Traffic jam or parking space will no longer be an issue here.
Commute-Case doesn't only look like a briefcase but also performs as a briefcase, you can place your laptop, tablet, pens, documents, or lunch in its internal compartment. Just in case you're not in the mood to ride it as a scooter, you can pull it as a trolley, the steering doubles as handle as you pull it into your office building, elevator, etc. It will be available in spring 2014, you can choose from 8 designer colors ranging from jet black, metal flake gold/silver, purple, green, blue, red, and pink. It's legal to drive in all 50 states, you don't need any vehicle registration or driver's license, but we still don't know about the price.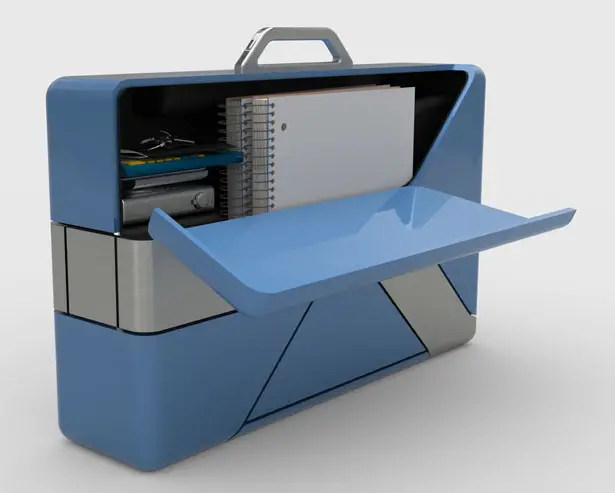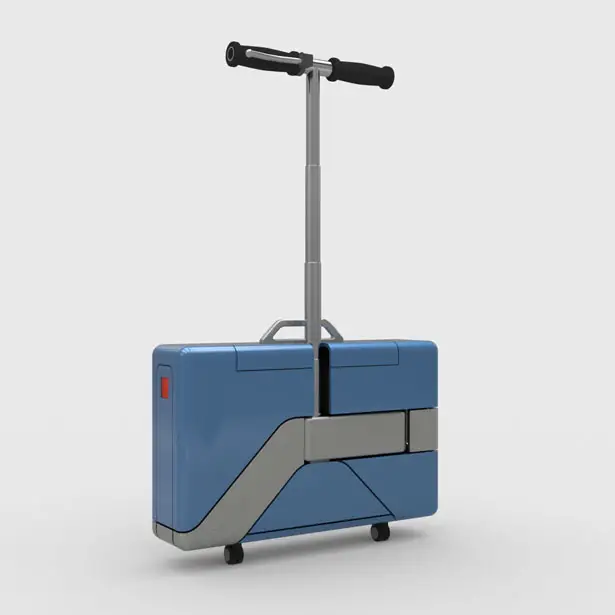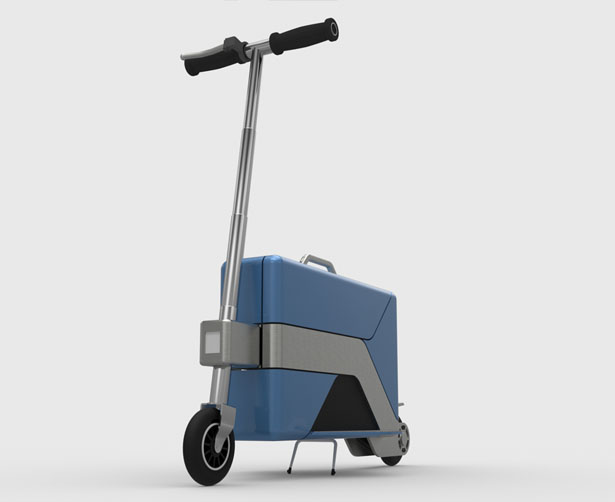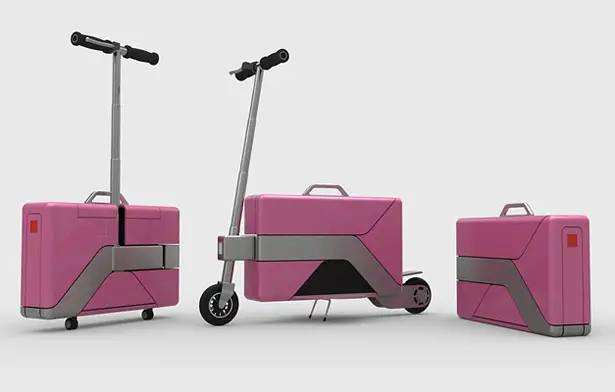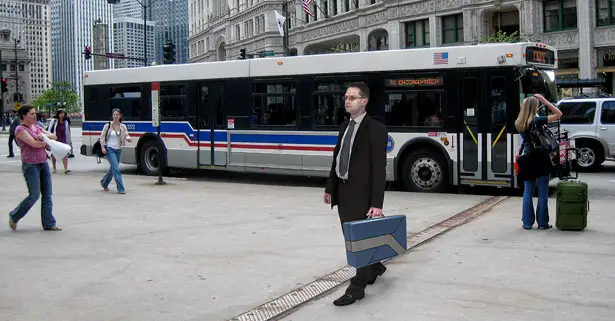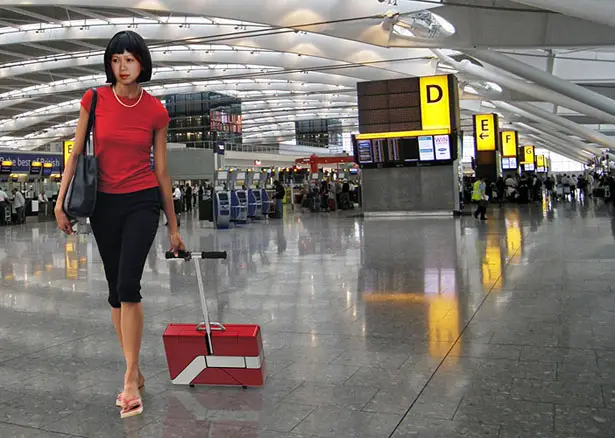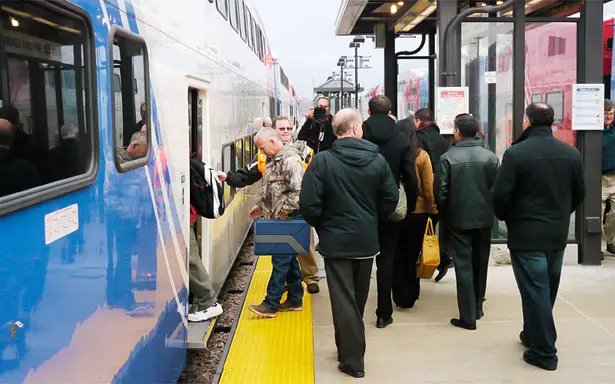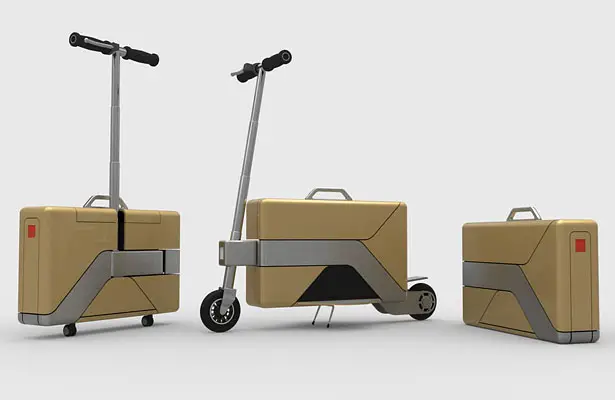 ---