LifeLine is a modular bracelet shaped health tracking system that can monitor heart rate, temperature, blood sugar levels, and wirelessly synchronize and display this information into a mobile phone or a computer. This device will create graphs according to the data it gathered from the user and encourage them to remain active by providing week to week feedback. The power source of the stylish bracelet is the human body itself. Moreover, it can be charged through wireless power pad or USB cable. All data accumulated through LifeLine can be shared through social media by using its dedicated application or website that will encourage spirited challenges with others.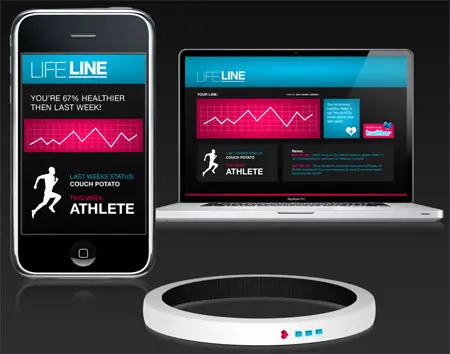 Designer : Mikhail St-Denis
---
The Touch Screen Faucet from Fima is equipped with smart and intelligent features that will do all the thinking on behalf of you. This unique and innovative gadget will pamper you with high-tech traits but yet features a simple and stylish outlook. Its sleek lines, stylish stainless steel made body, simple shape and touch sensitive display will help you to preset the ideal temperature of water and control the usage, making it an environmentally responsible and elegant bathroom essential. Hanging the faucet is easy and operating is easier. It features large icons for different options that can be programmed through simple touch of your fingertips.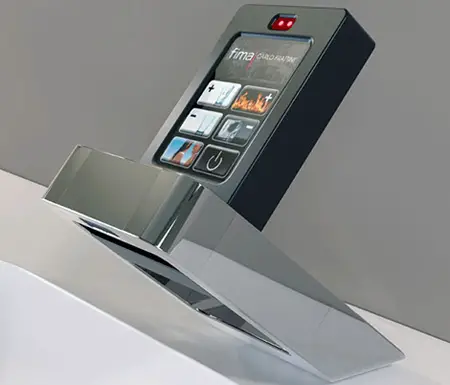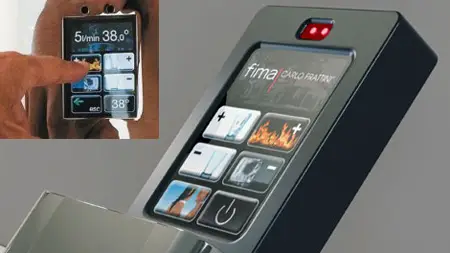 ---
Vertigo LCD watch design utilizes round rings to create 3D impression, it moves from the outer to the center and vice versa. Each element of the rings indicates different element of time: 12 big elements represent hours (1-12), eleven elements represent 5 minute groups (5-55), and four last elements represent minutes (1-4). You can watch the animation below to understand how this watch works, we really love the 3D effect, so it's a good thing if this watch was developed with "always on effect" mode.
Designer : Scheffer Laszlo for [Tokyoflash]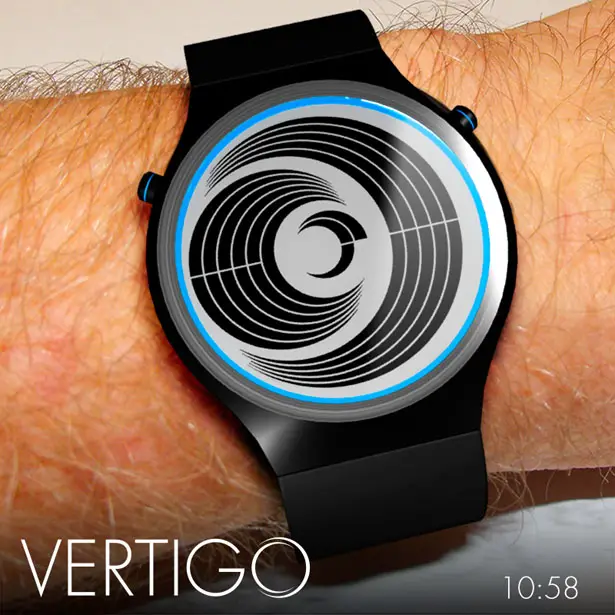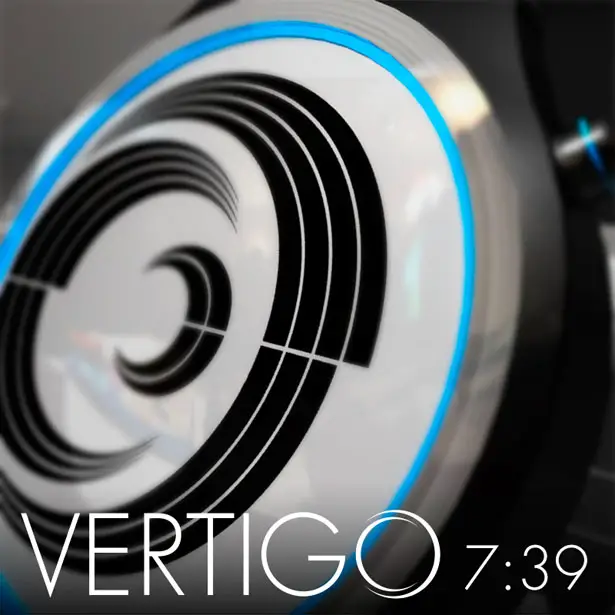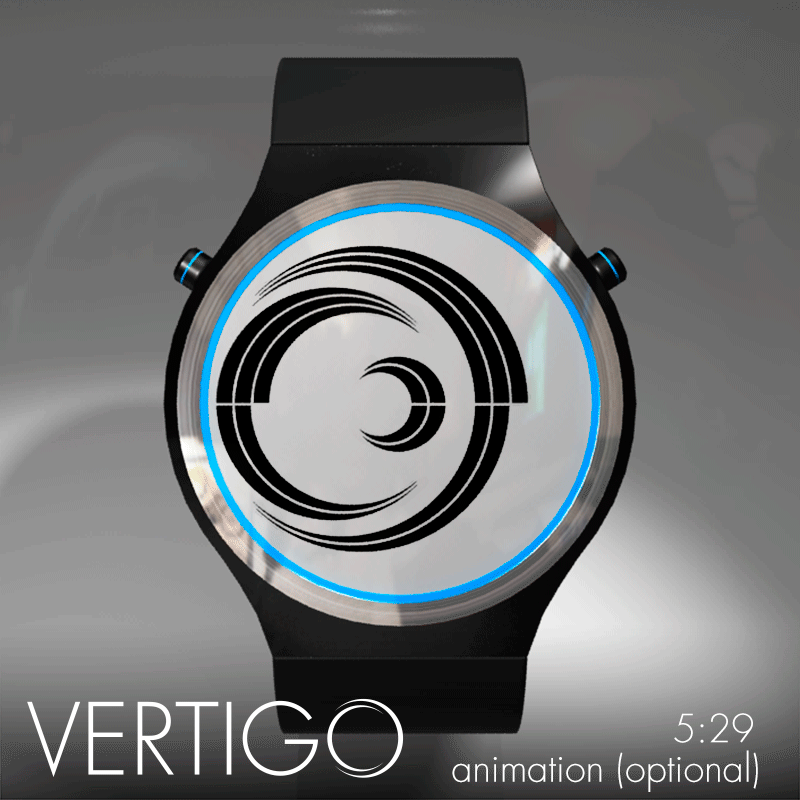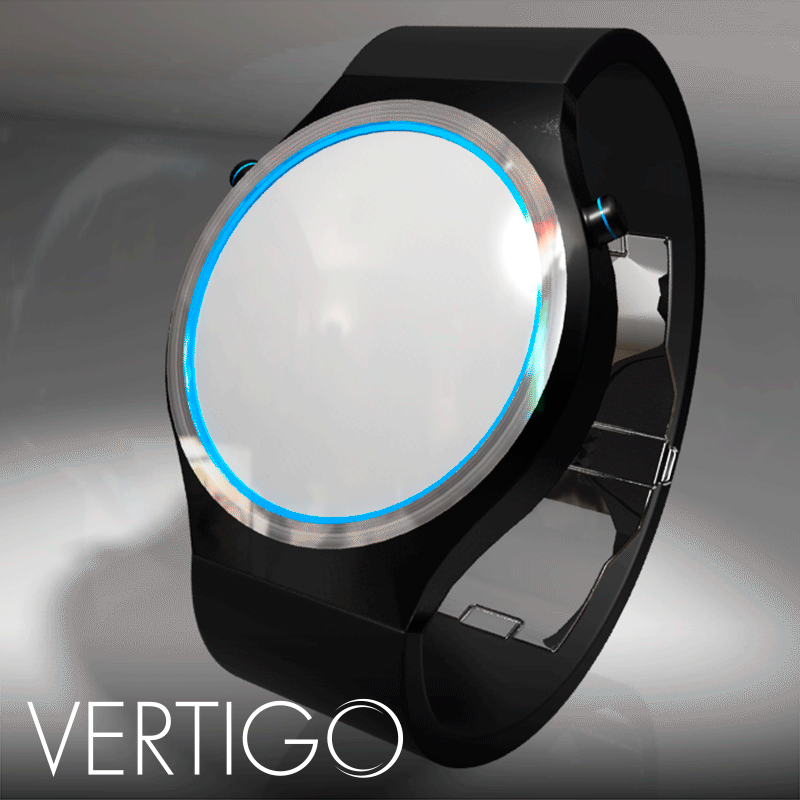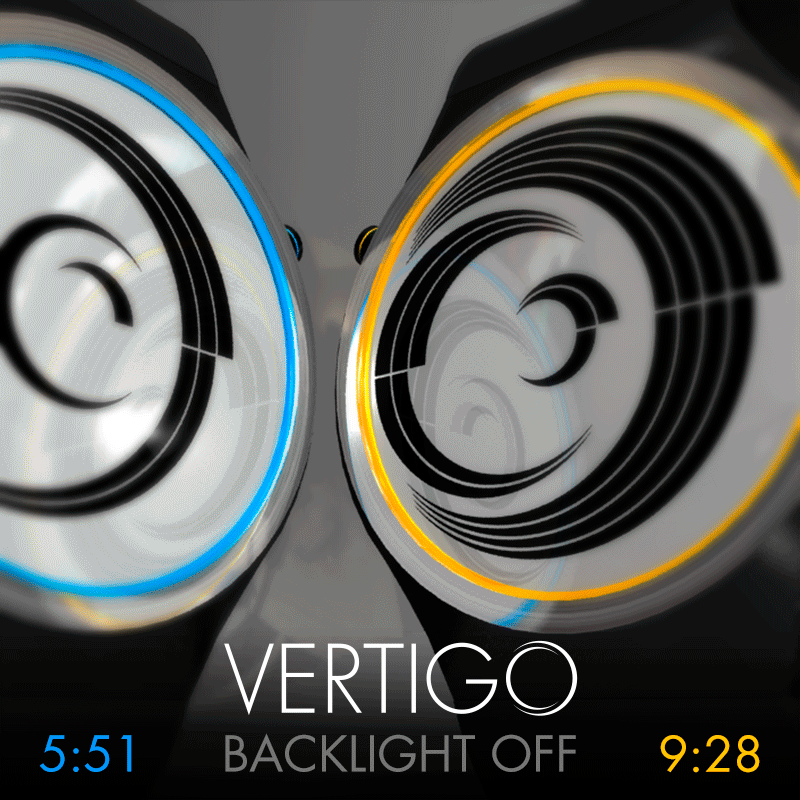 ---