HELMMATE protects both your helmet and your saddle, it keeps your saddle dry and your helmet safe. When passionate bikers joined forces to design something to solve the problem they have to deal when it comes to placing the helmet when not riding, well, you can bet the result would be great. This problem can be solved with HELMMATE, you don't want to carry your helmet around nor leave it on your bike and get stolen, so, why not lock it on the saddle. When it rains or snows, this brilliant design keeps your helmet and saddle dry, you can avoid exposing the helmet for shock and moisture.
Available in 2 sizes: regular and mini, therefore, both school kids and adults can have easier time with their helmets. Simply pull the breathable saddle protection over the saddle and place the helmet inside and close the zipper.
From : HELMMATE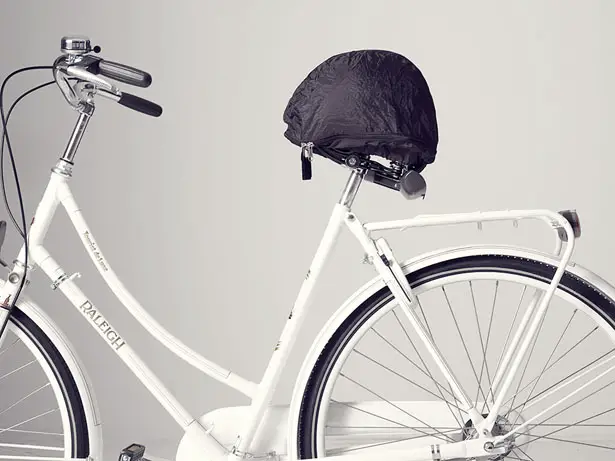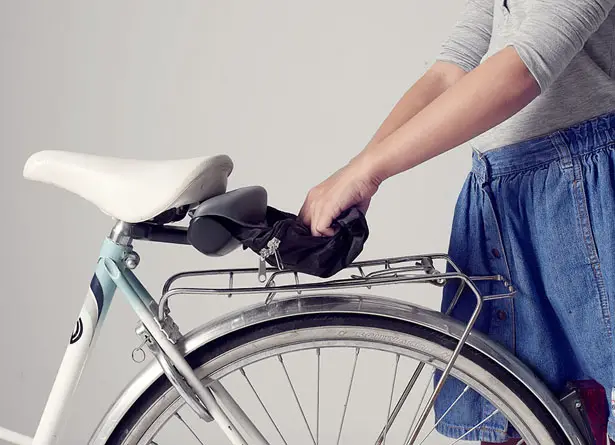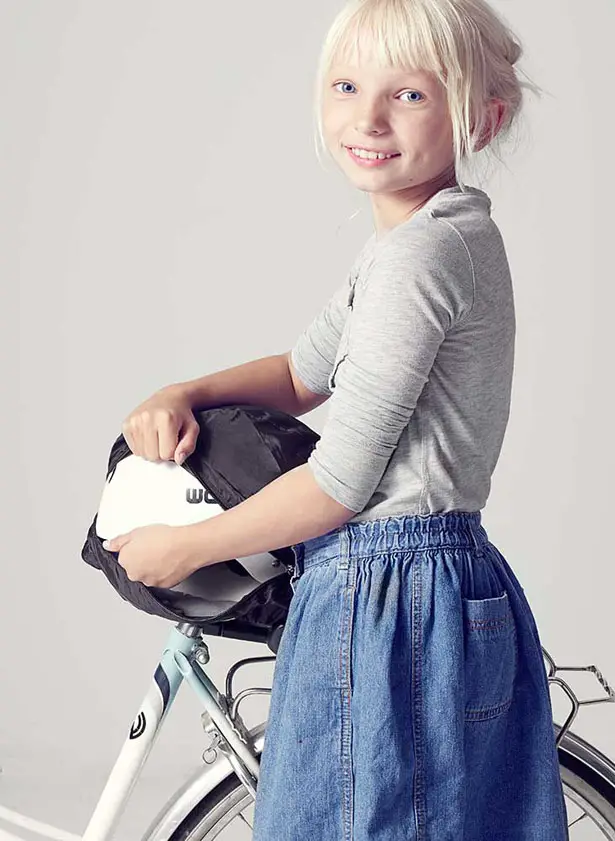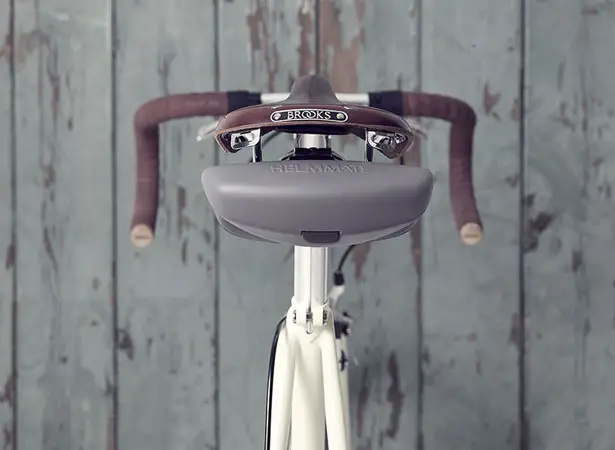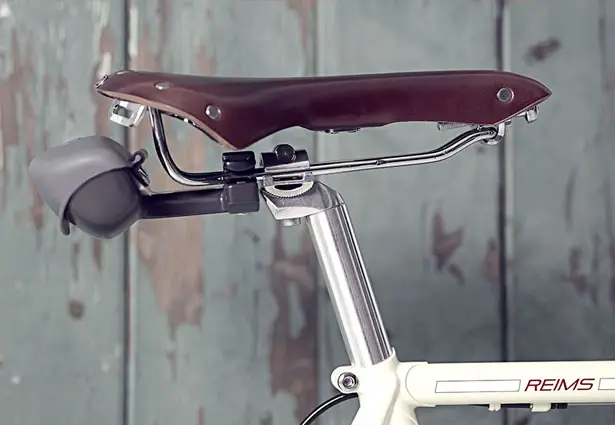 ---
If this future technology came true, would you be willing to sacrifice your comfort by wearing it all the time? Glove One is a wearable mobile communication device, yes, you can make a phone call from it. This project goal is not to design future innovation, but to questions you about what kind of things you're willing to sacrifice in order to participate in technology and social media. This technology presents delicate and ineffective object with which to augment ourselves. If you want to use this tech, it means you have to sacrifice your hand.
"It is both the literalization of Sherry Turkle's notion of technology as a "phantom limb", in how we augment ourselves through an ambivalent reliance on it, as well as a celebration of the freedom we seek in our devices. Emotional investment becomes physical, as the functionality of the device depends on the dysfunctionality of the wearer. While we enjoy the fantasies they offer, we rethink the technologies we construct and reflect on how they construct us."
Designer : Bryan Cera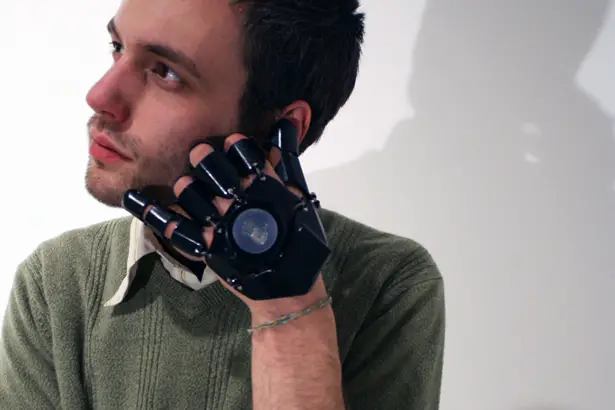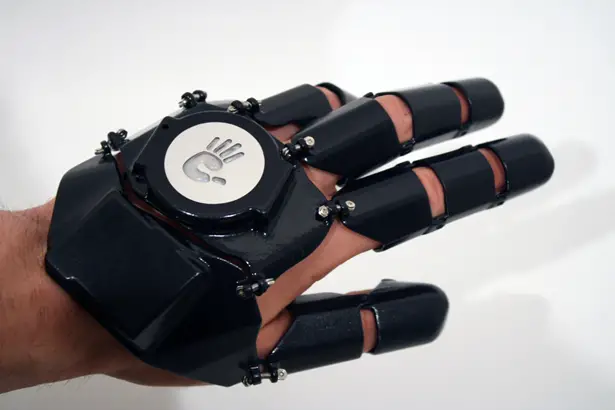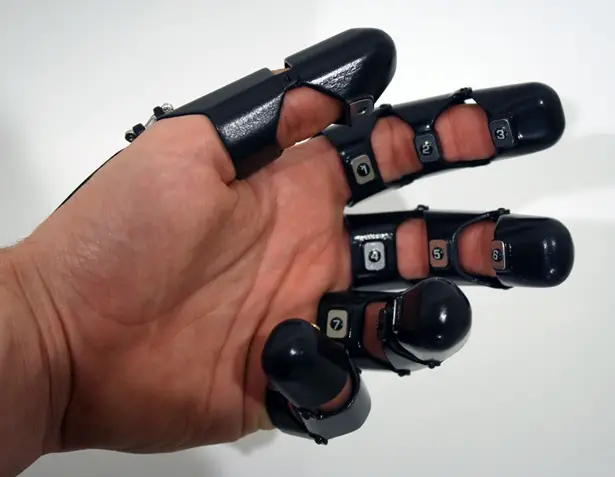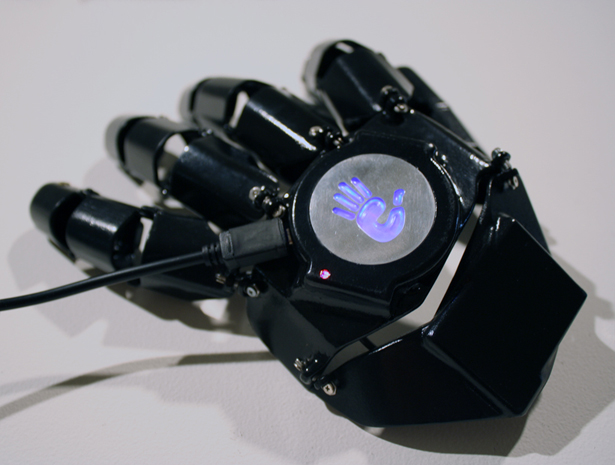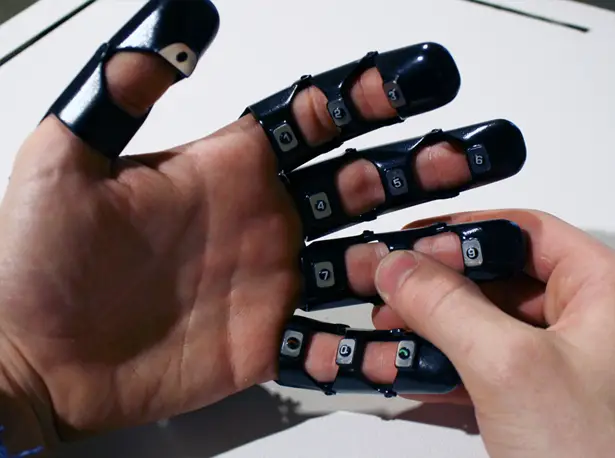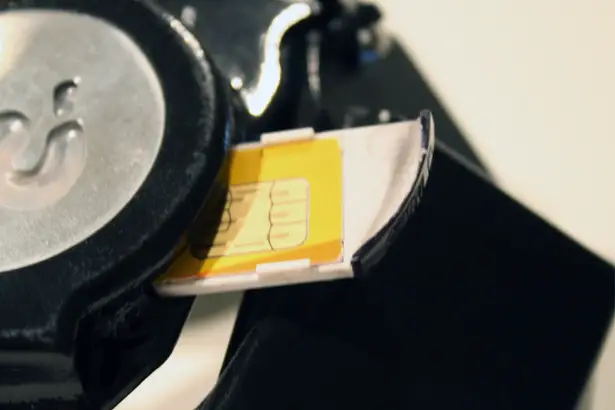 ---
Armstrong Bin is a compression dustbin designed by Sukwon Park and Sungwoo Park, which is an unusual effort to increase cleanness and convenience by reducing the use of garbage bags. Using more garbage bags will eventually increase the waste since garbage bags are likely to be turned into more garbage. The concept Armstrong bin would be the initial step of developing a waste free earth, just like the monumental step of Armstrong on the moon. This bin can reduce the garbage bag consumption by compressing the bags with simply putting pressure with a foot.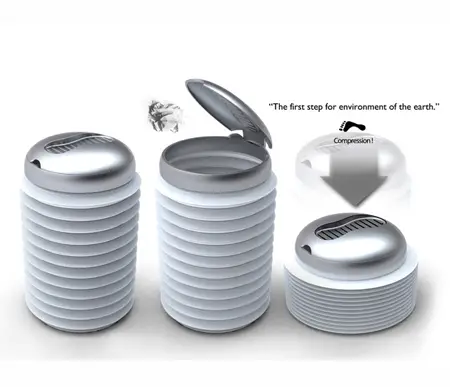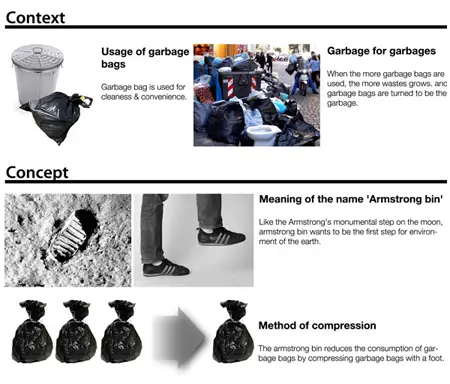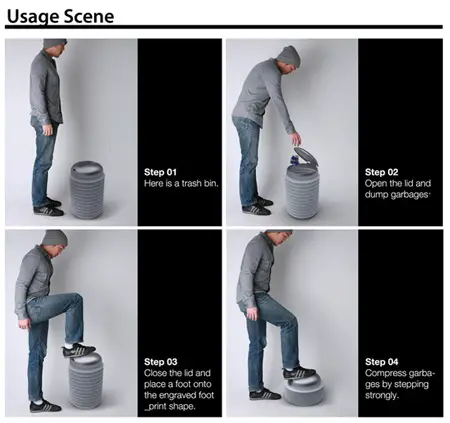 Designer : Sung-woo Park
---