Smart 341 Parkour concept features not only futuristic design but also interesting reporter story. Because this year, LA Design Challenge was not just about designing and developing car of the future, but also inventing a story worthy of Hollywood. These designers have convinced the jury of the LA Design Challenge 2011 with their film "Annie get the Grannies" that takes place every year within the framework of the Los Angeles Auto Show. This compact car design combines innovation and functionality with an exciting film plot to captivate jury from multi-discipline design professionals.
Designers : Sylvain Wehnert, Emiel Burki and Phillipp Haban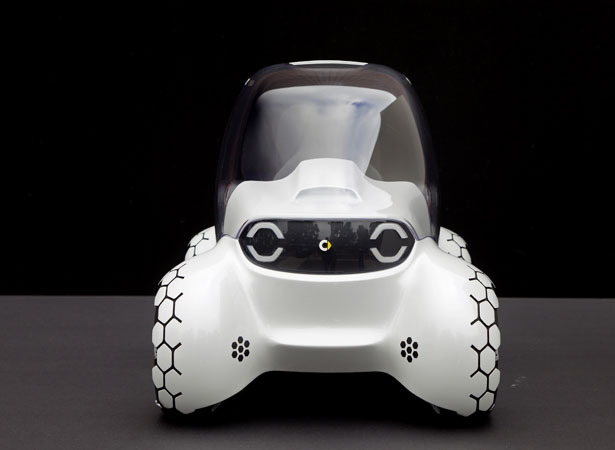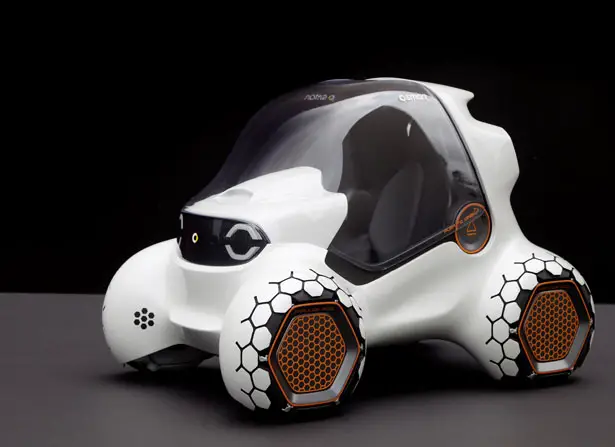 Smart 341 Parkour boasts groundbreaking super all-rounder design completed with a transparent passenger cell for optimum visibility. User can drive this car normally on the road, climb up or even fly, a perfect vehicle for reporter Annie Angle to research her story that she hopes will give a boost to her career as a journalist. For this genius story plot, Mercedes Benz designers won the first place in the Los Angeles Design Challenge 2011.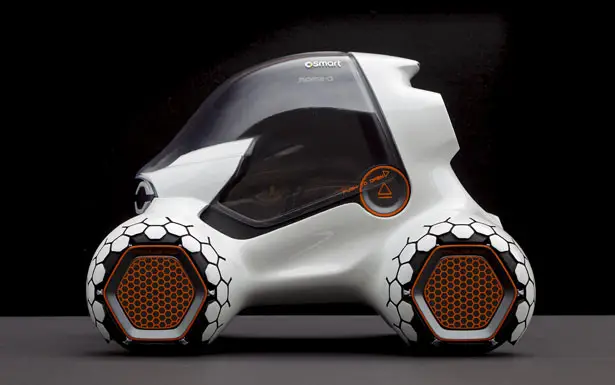 Annie Gets The Grannies
In a world of continuous change, in Cantpark City, reporter Annie Angle is beginning a new chapter in her life. Cantpark City is famous for its friendly people, the beautiful weather, but notoriously known for a lack of parking spaces. On an early Sunday morning, an article in a newspaper catches Annie's eyes… "Smart Granny Robots missing!!!"
Annie sets off on a journey to solve the mystery of the missing Grannies and to earn her first, potentially career-making, front page news article. Her Smart 341 Parkour vehicle plays a key role in this private investigation, providing both effective transportation and favourable sleuthing capabilities.
Several features enable her to take pictures from the best possible locations. The large greenhouse gives Annie 360 degrees of visibility while travelling through the inner city. The wheels are retractable and contain impulse pads and vacuum cups. The hexagon skin around the wheelhouse is adjustable to release the wheels. The Smart has different modes: a typical drive mode, a fly mode that allows the vehicle to hover far above the streets and a climb mode that allows the vehicle to run up the walls of skyscrapers.
Follow Annie's investigative search in Smart's "Annie get the Grannies!" this November.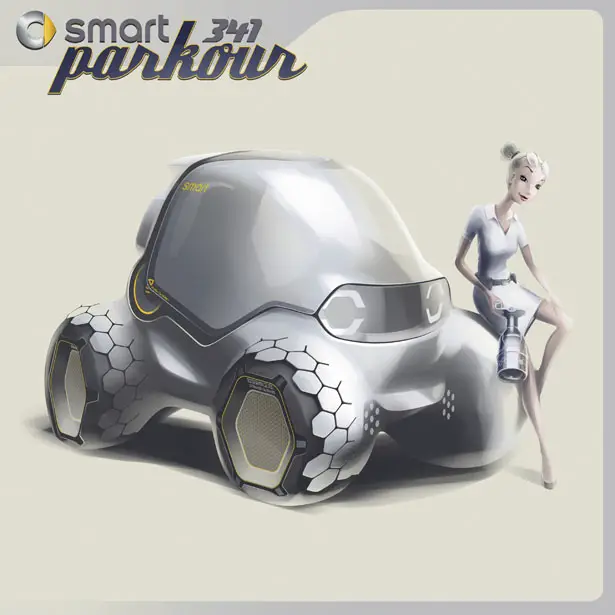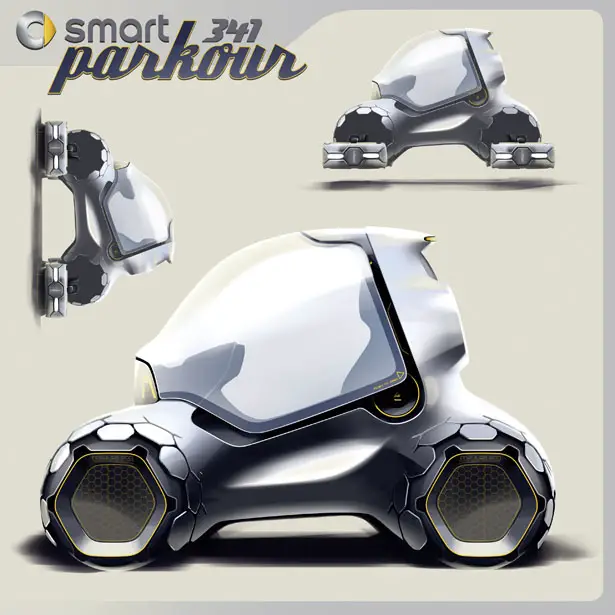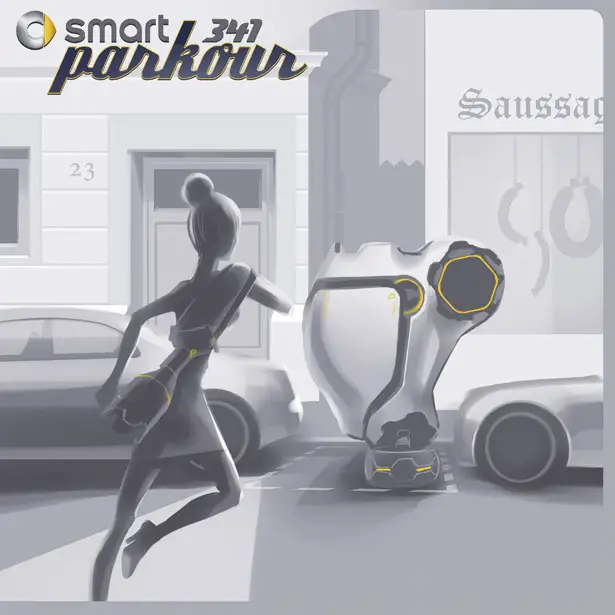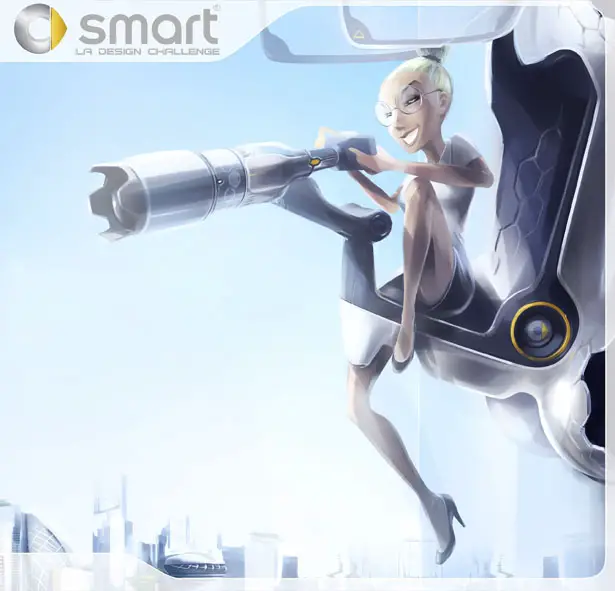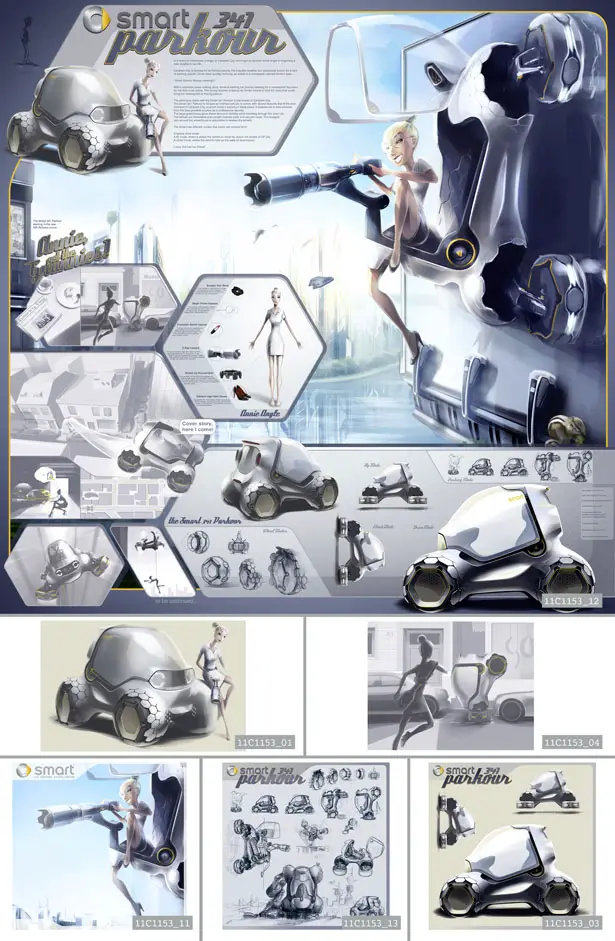 Click image above for bigger view
---
If you are a gamer, the chance is you are already familiar with Gran Turismo game. This car concept, Gran Turismo E-motion racing car is a project that brings virtual realistic concept based on the amusement of driving and racing in the game. The main objective of this concept was to design a dynamic vehicle for more heart pumping racing, this concept car is able to transform its mass distribution during the race following when you are in a turn, straight line or breaking phase.
The main feature here is the battery, these designers have done extensive research to design the construction for it. At first, they study about battery displacements necessary to change the gravity center of the vehicle during the race, then they built the system serving to move the battery along the frame quickly and efficiently. The result is a kart vehicle that boasts a track car performance.
Designers : Frédéric Le Sciellour, Jérémy Sachot, Ishak Belhout, Julien Ancery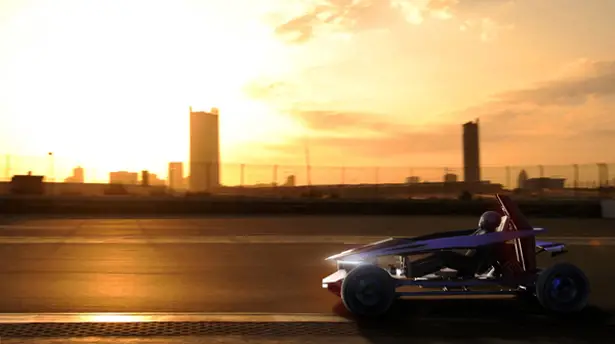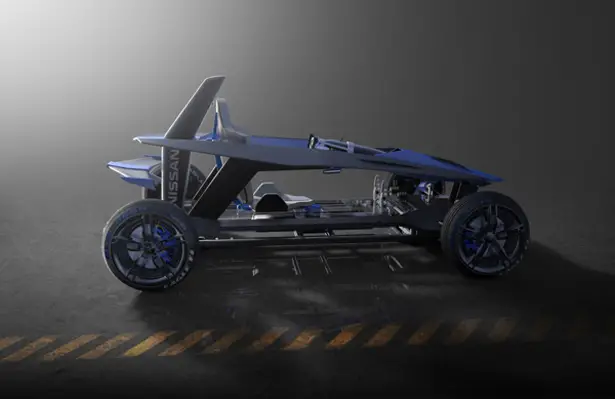 Gran Turismo E-motion concept racing car offers new type racing vehicle that brings not only unique driving sensations in the games but also in the reality. Just in case you never heard of this game, Gran Turismo is not just a game, it has become an international network that is used to promote news brands, events and even link between partners. Based on that, these designers have envisioned that one day, Gran Turismo would be an automotive maker, it's no longer just a game.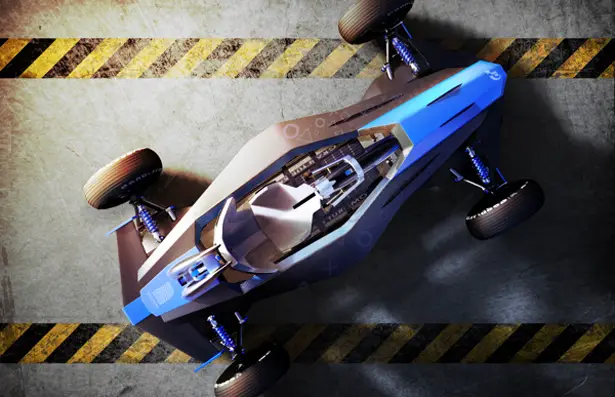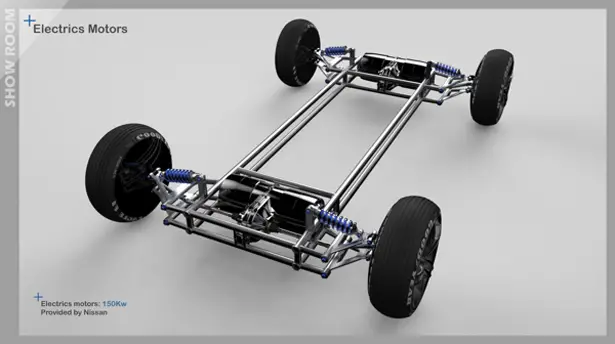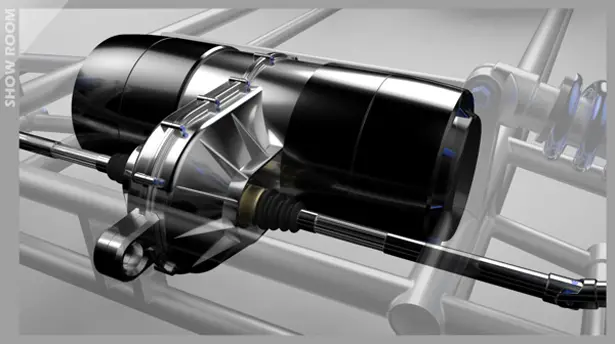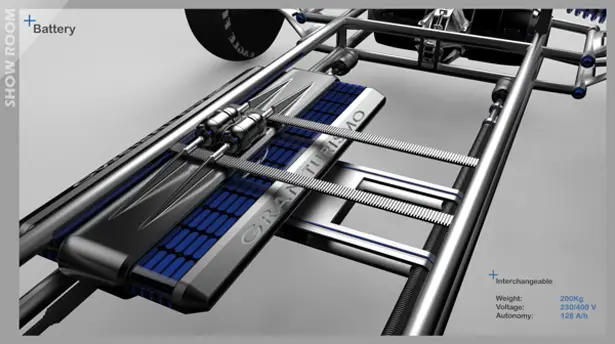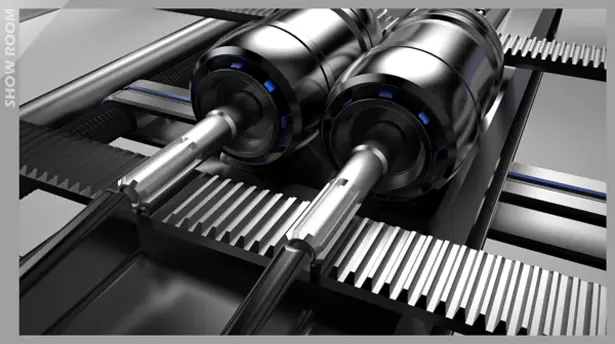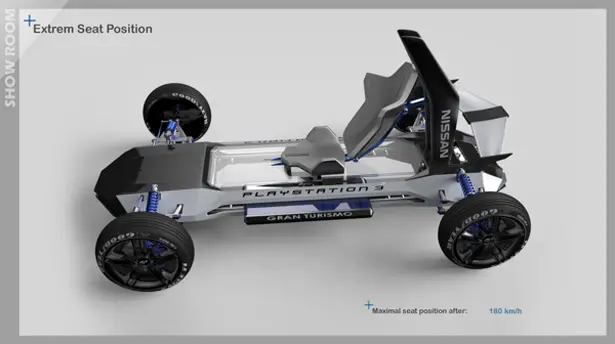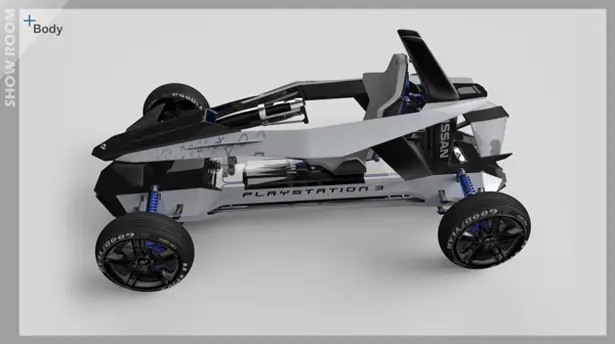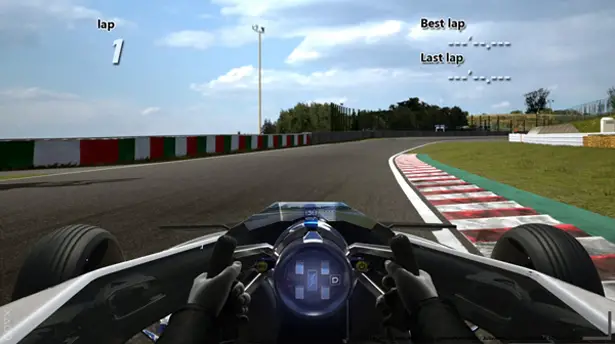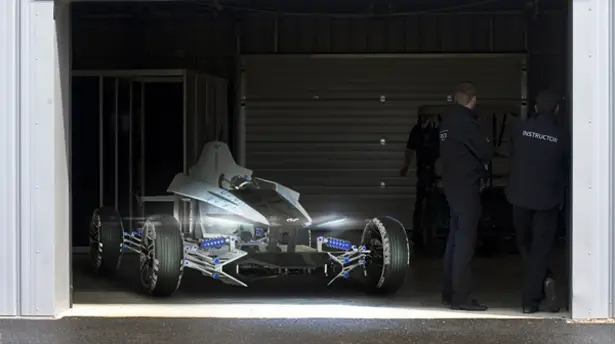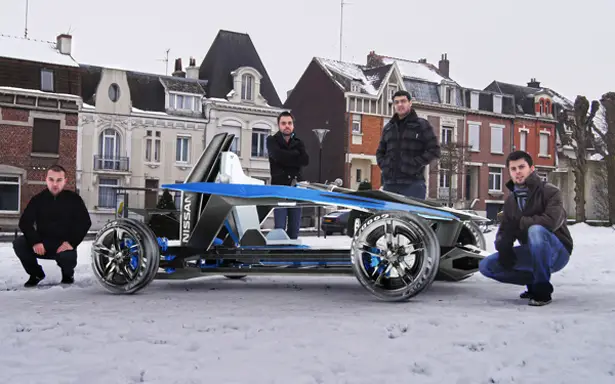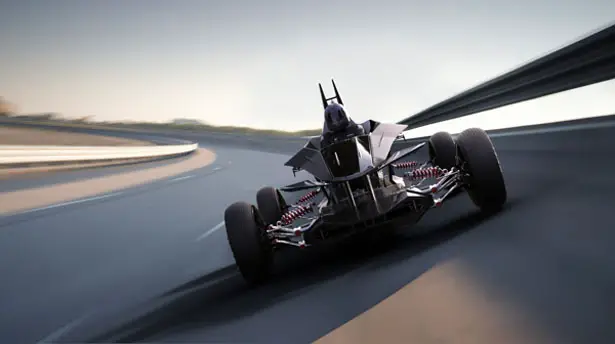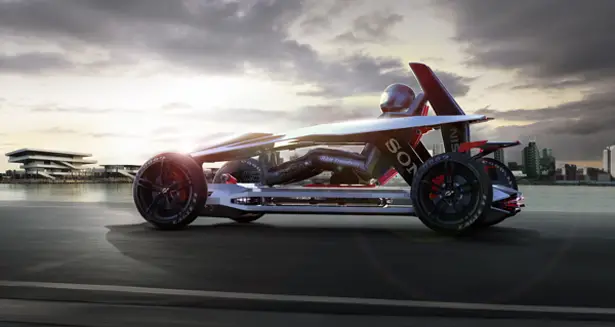 ---
Well, after announcing it 5 years ago, Microsoft still not launch this product just yet. People are getting bored in expecting this technology. Microsoft also feels the same thing. Steve Ballmer said that they're "going to follow our nose" and put it to the grindstone to get a consumer version of its Surface touch computer out to your local Best Buy sooner, rather than way later after a total project re-boot with five different versions and horrible driver support. Good news, huh ?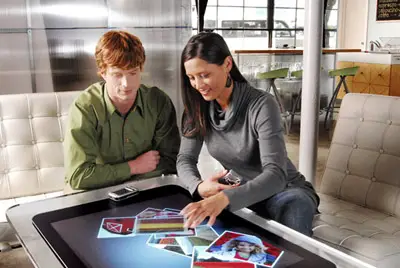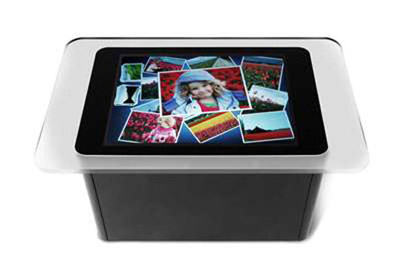 Source : Gizmodo
---