Lenify is a collapsible emergency stretcher that eliminates the possibility of secondary injury to occur when lifting up the patient onto the stretcher. To solve this problem, the project divides the stretcher into three parts by the human proportion. It avoids lifting up a patient by sliding the parts beneath the human body. The challenge of this concept was to design a structure to make it easy to assemble in any situation. To achieve this goal, a unique handle structure has been incorporated inside, as you can see here, the final design combines the real function and protective form to provide patients a better way to transport from one place to another.
Designer : Danny Lin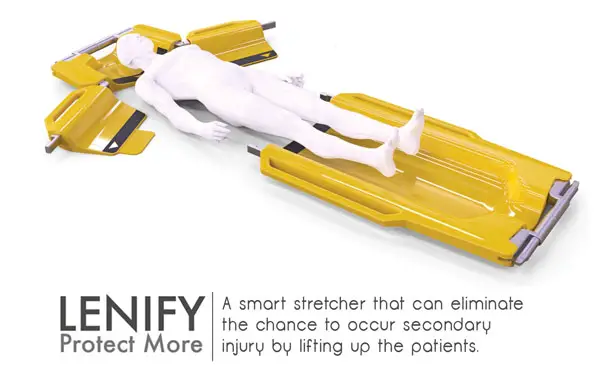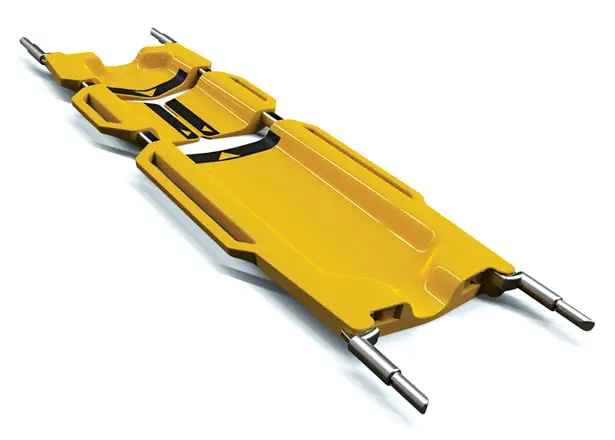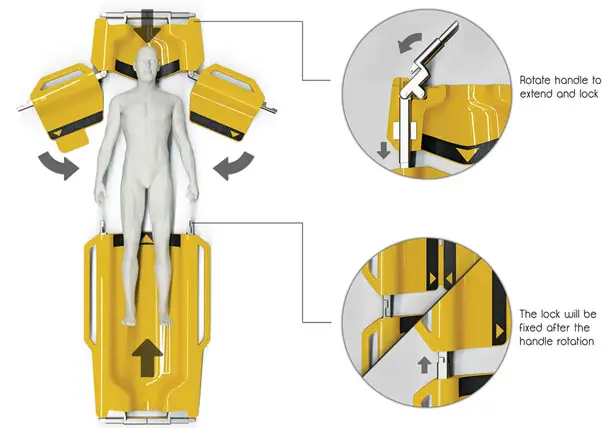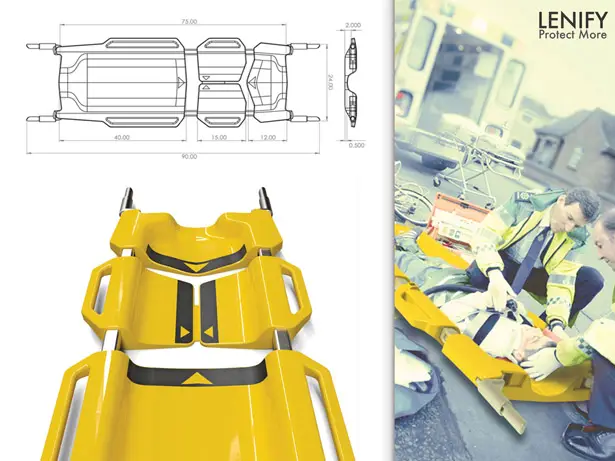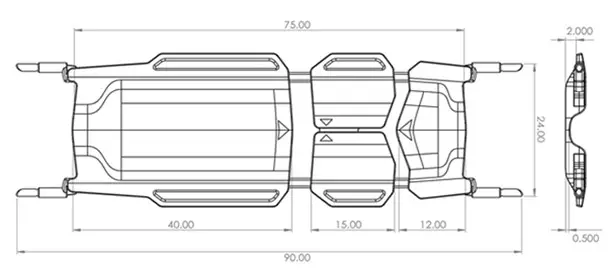 Tuvie has received "Lenify Collapsible Emergency Stretcher" project from our 'Submit A Design' feature, where we welcome our readers to submit their design/concept for publication.
---
BMW Honey Comb Concept Car is a design study dedicated for the iconic auto manufacturer for its innovative design. It's an autonomous driving commuter for our young generation that lives in a crowded city. This concept tries to address our issue with the lack of space and traffic congestion which is going to happen somewhere near the future.
It is hoped to create a transportation system that provides better accessibility for people to travel in great convenience, sustainable, and user-friendly way. It will take you to your destination in comfort and style.
Designers : Irfendy Mohamad and Qiudi Yang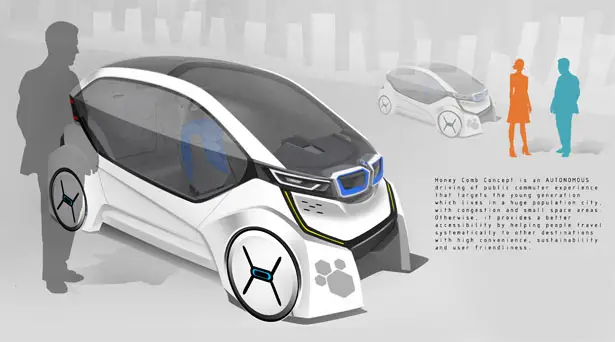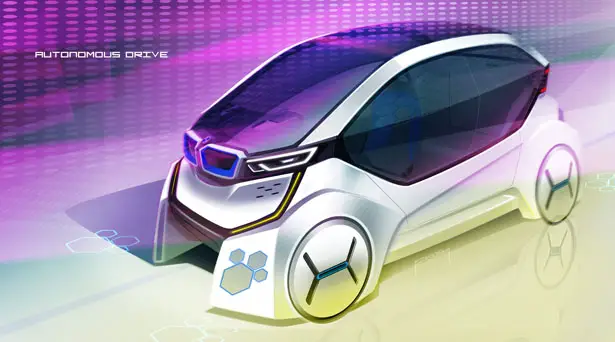 Inspired by nature, the honey comb layout gives you a new driving experience, the system attracts each other with an electromagnetic system to move in groups to improve the use of space and energy. It helps to create safer traffic condition for both urban and sub-urban areas of the city.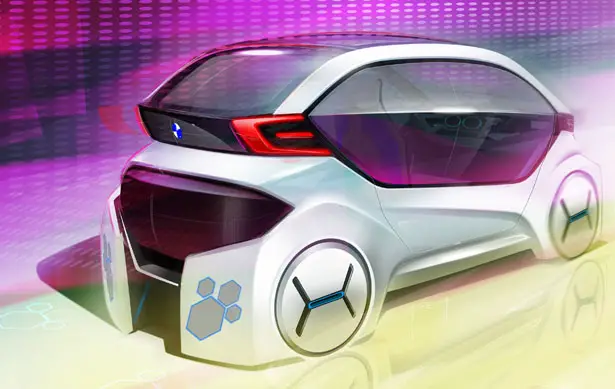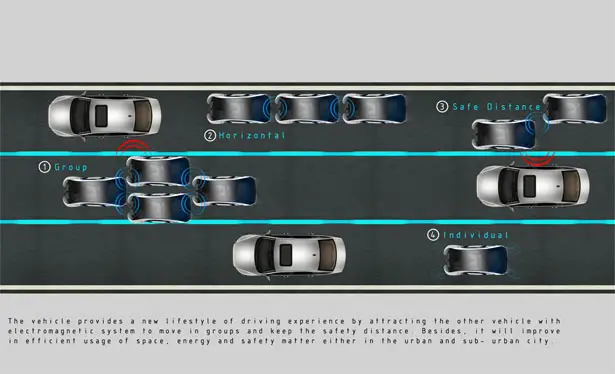 Click above image for bigger view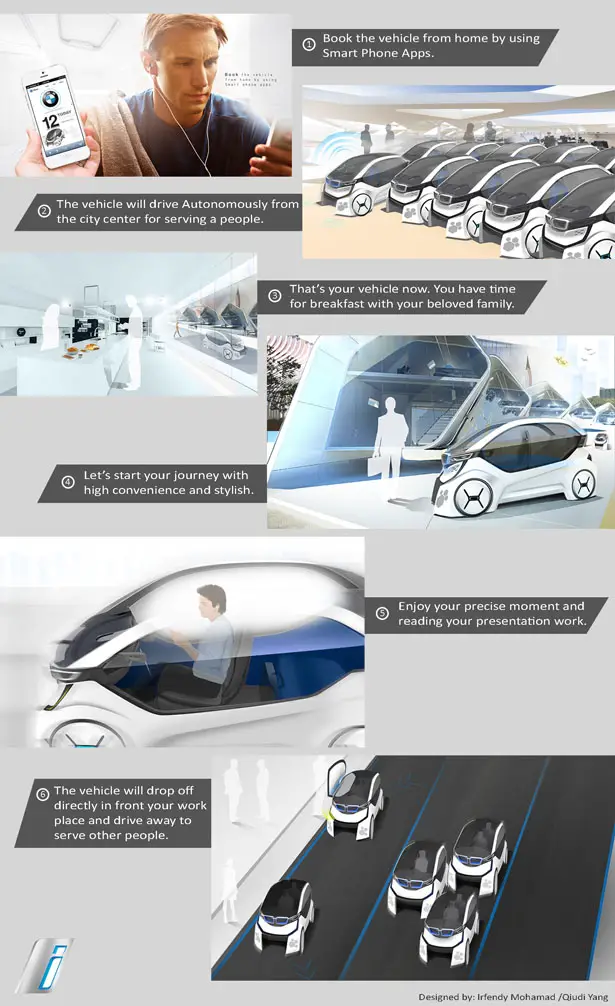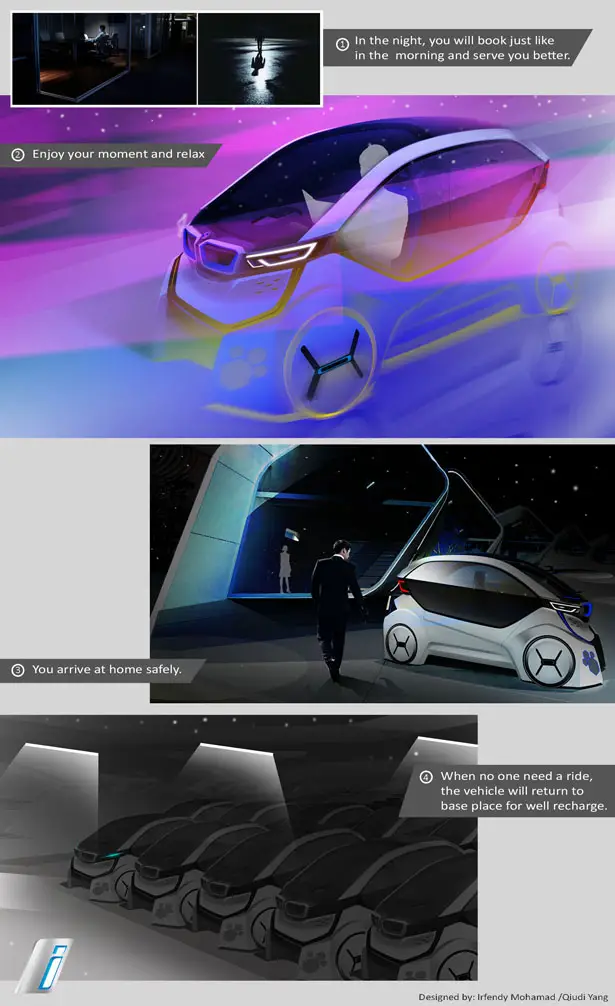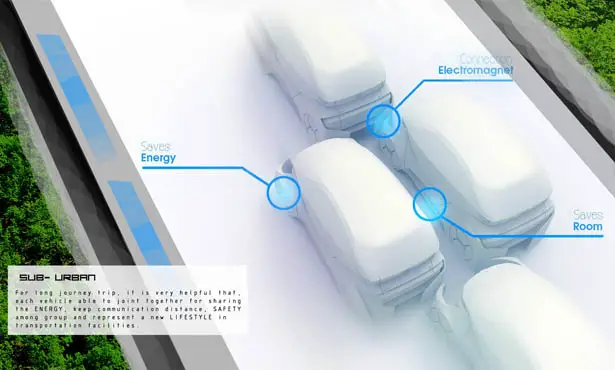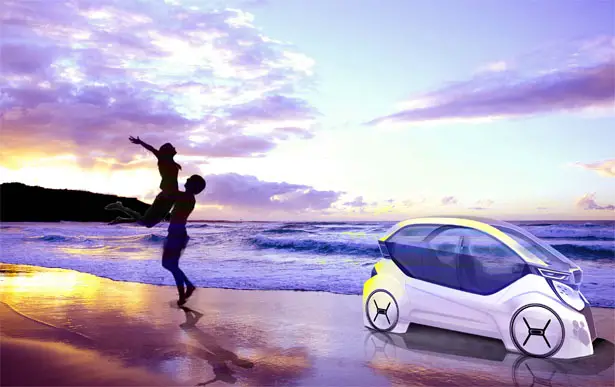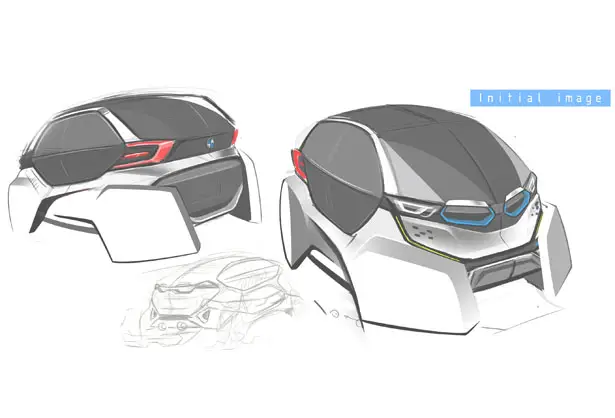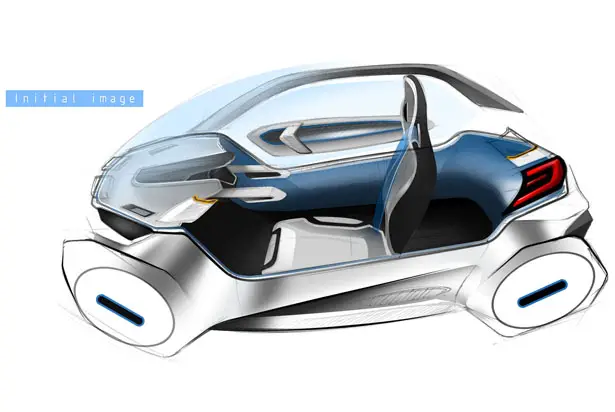 Tuvie has received "BMW Honey Comb Concept Car" project from our 'Submit A Design' feature, where we welcome our readers to submit their design/concept for publication.
---
Our anatomy is designed for continuous motion, upright walk is part of essential movement yet our modern technology makes us spend of our day in sitting posture. An average office worker usually spends 12 hours a day in sitting posture, making the body missing its needed movement and back pain appears frequently.
PILAR helps to ease the back pain due to muscles tension, when this happens usually muscle movement is preferred over preserving the muscles. The patient is usually have to work with physical therapist and the success of the therapy depends on the patient himself to practice the exercises regularly into his daily routine but the lack of motivation usually results in slow progress. Existing products in the market don't offer the possibility of active rehabilitation, they don't motivate user nor give any feedback to encourage patient.
Designer : ENTWURFREICH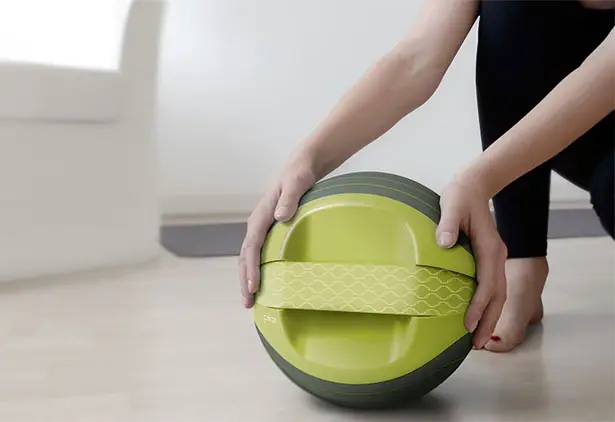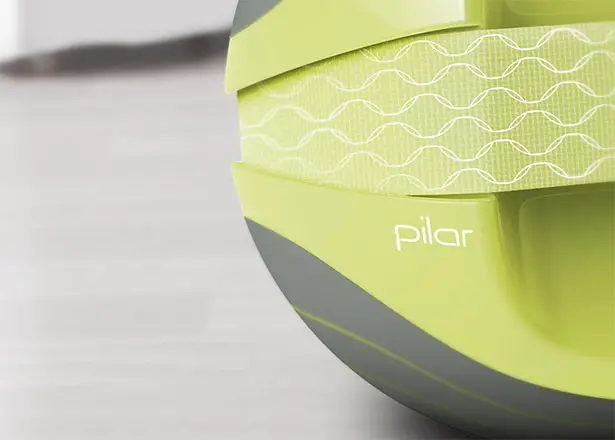 PILAR is an innovative training device that connects via Bluetooth to any tablet. This smart gadget is equipped with app-based interface to enable active rehabilitation of back pain for home users. There's personal performance-program which can be activated/determined by the therapist or automatically generated for both beginner and advanced user. Patient will be able to practice different kind of exercises needed to treat the pain such as combination of mobilizing and strengthening exercises. It helps to treat existing pain while prevent new pain in different locations.
When doing home exercises, the training unit can provide you with feedback on how to best execute your exercises to get optimum result. There are different sensors that capture your motion performed with PILAR. When the exercise is not done correctly, the device vibrates to give you a corrective suggestion. There are different levels to challenge users, it's a great way to compliment as well as encourage patient to keep on exercising. The visualization progress is a great motivation which leads to better result.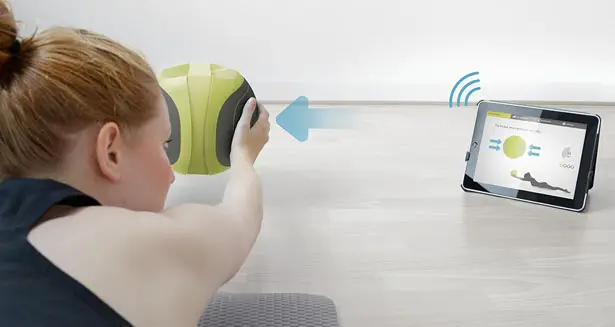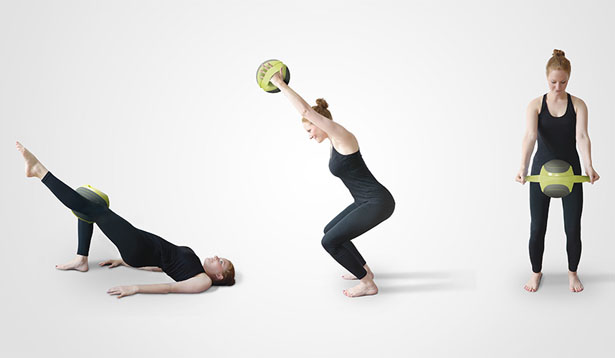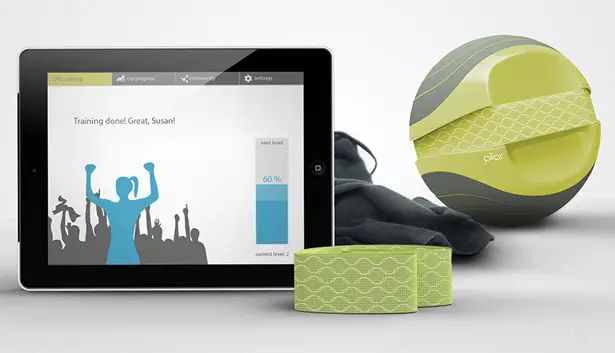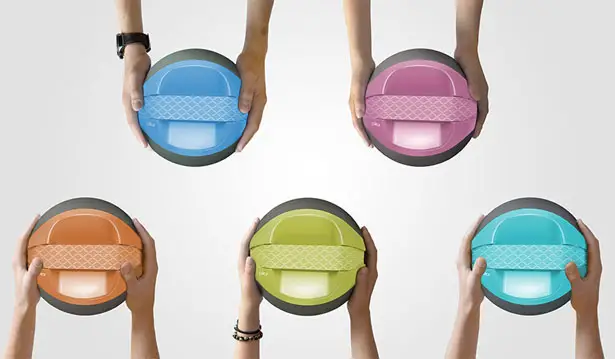 Tuvie has received "PILAR – Active Physical Therapy" project from our 'Submit A Design' feature, where we welcome our readers to submit their design/concept for publication.
---