Melbourne Taxi 2020 is a vehicular and systematic TAXI design concept which is proposed for Melbourne city for the year of 2020. The concept utilizes an electric TAXI vehicle and supported infrastructure with recharging booths placed at vital points around the city. The design of the vehicle is mainly focused on safety of the driver and passengers, reliability, ease of use, iconic design and minimal environmental footprint. The highlighted features of the vehicle are GPS and mapping system for passengers and driver, Smart card system, passenger info and entertainment hub, hydrogen fuel cell, solar panel system including recharging hubs and battery generators.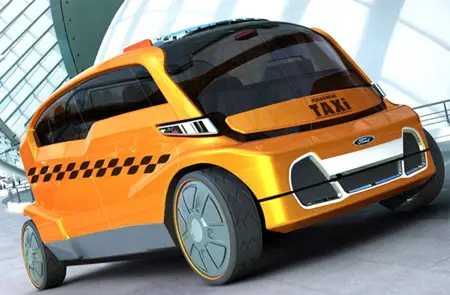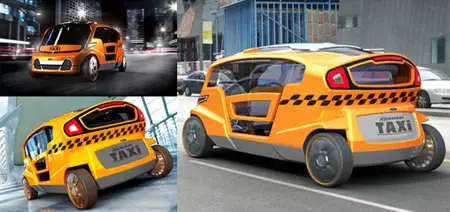 This proposal is focused around providing an alternative view of what the future of the Taxi might be. The vehicle is designed around the user and this is reflected in the safety of ingress/egress, the passenger/driver compartment split and features for ease of use by passengers. Features include, split for driver safety when used as night rider, GPS and mapping system for driver and passenger, passenger entertainment/info hub, Smart card system, disability access and focus on curb side access only. Technological features include the hydrogen fuel cell, battery generators, solar panel system and recharging hubs.
The overall aesthetic of the vehicle is influenced by the Australian environment; space, relaxed ambience, unique identity, comfort, security, and a 'can do' attitude. These unique characteristics immediately identify the vehicle as special purpose and also set it apart from other vehicles on the road. The curb-side DLO captures the essence of the Taxi in that it is inviting passengers inside for an experience.
The footprint is emphasized by the wheels being in the outermost corners of the vehicle which allows for greater volume and also a very level and balanced stance. The roof features an acrylic opening area to allow for a greater sense of space while also allowing a great vantage point for passengers. The solar panel is also cleverly housed on the roof to harness the most energy from beating Australian sun.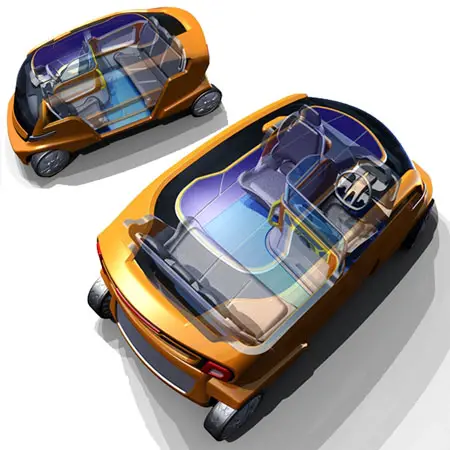 Curb side access only for passenger ingress / egress safety. All doors use a slider system for minimizing the overall footprint of the vehicle whilst it is in operation. Access for wheel-chair bound passengers is catered for by providing a platform that extends to the curbside to allow access. All rear compartment seats tuck away to open-up maximum floor room for wheelchair access. Rear trunk also operates on a slider system.
The rear compartment is split-up to allow for better communication for the rear occupants. Rear seats fold away to allow access and floor clearance for wheelchair access. Heads-up display on split window for accessing features such as map, places of interest, fares and also for advertising. Driver to passenger split is driven by – safety and privacy. The split ensures security of the drivers whilst also providing a more private booth-type environment for passengers. Doors split open at the centre to allow for maximum operating opening distance.
Polycarbonate is used throughout the vehicle due to its impact resistance, relative lightweight, optical qualities and high temp resistance. The chassis comprises of aluminum to minimize weight.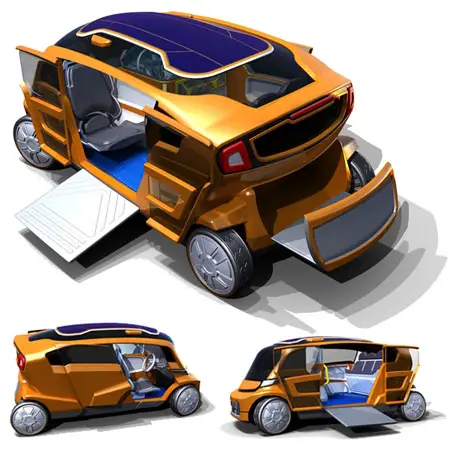 Curb-side access only for passenger safety, bright orange livery for visual impact, safety-cell for passengers and driver all contribute to overall safety. Optimized seating configuration allows greater interaction, comfort and ease of use – especially the fold away seats for wheelchair access.
Hydrogen fuel cell technology coupled with electric generators / batteries propel the vehicle. The solar panel is used to harness extra energy as well as the recharging hubs when the vehicle is used to pick up passengers.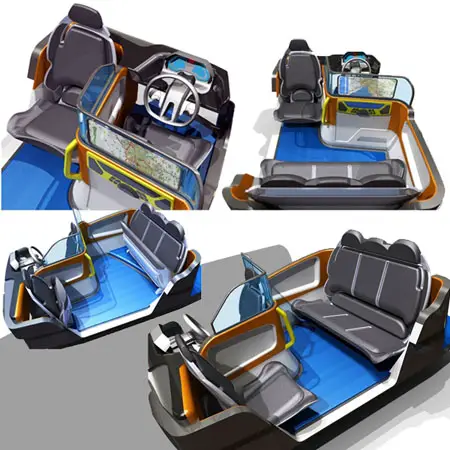 Designer : Damian Lucaciu
---
As soon as a person opens a gallon of milk, they start to spoil because of various creepy crawlies that remains in the air and grows by eating such organic materials. Shrinking Jug is a concept milk container that will keep the amount of air contact with the milk at a minimum level since the container will collapse along with the remaining amount of milk. The flexible container works as a spring, when you push the top button, a valve will open and pressing down the container will lead the milk out. As you keep on forcing out the milk, the jug gets shorter and shorter. After taking out your desired amount of milk, close the valve and you will get a shorter container according to the amount of milk inside.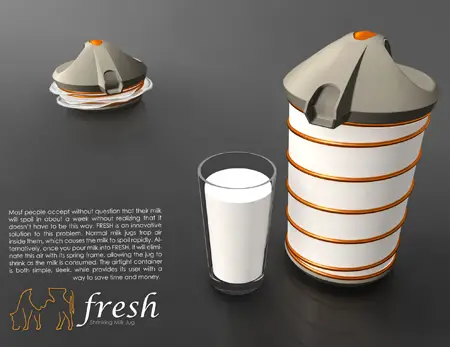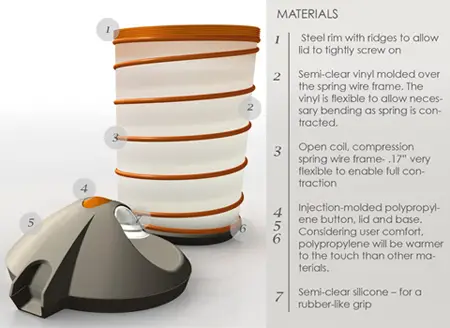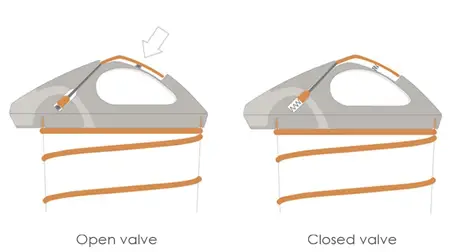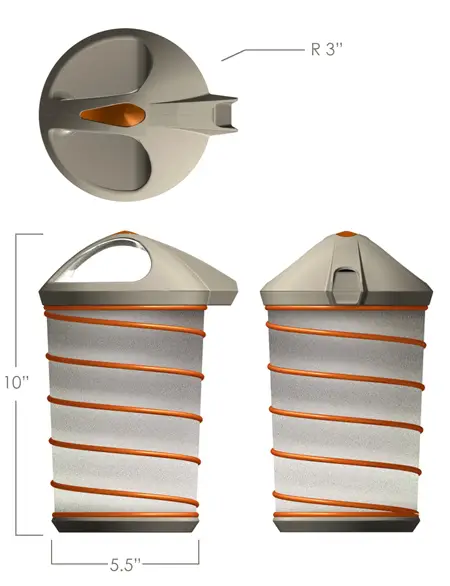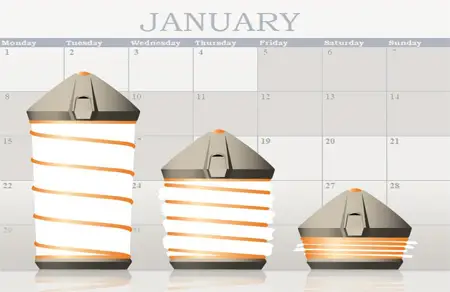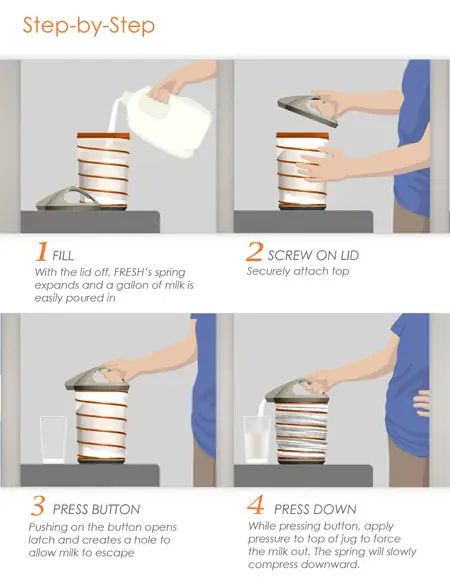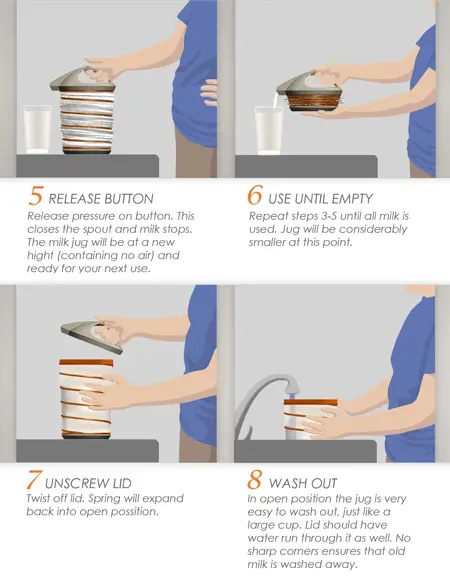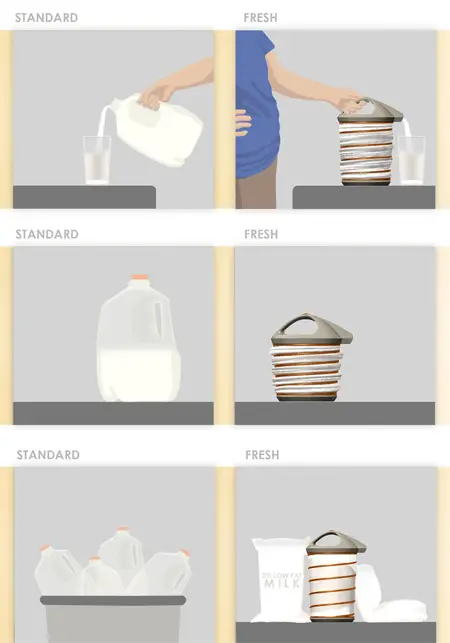 ---
This gaming keyboard is perfect for you who are crazy about playing each and every game that enters the gaming market. This gaming keyboard is surely for you because it can speed up the way you play games. Check out this new gaming keyboard with new attractive design. It is very small in size and has only those keys which are required to play your games. It is shaped in a way so that you feel very comfortable while playing. Complete research is done in order to come up with this gaming keyboard and it is made up of several layers as shown in the picture. I guess anyone would love to have this gaming keyboard on their computer table.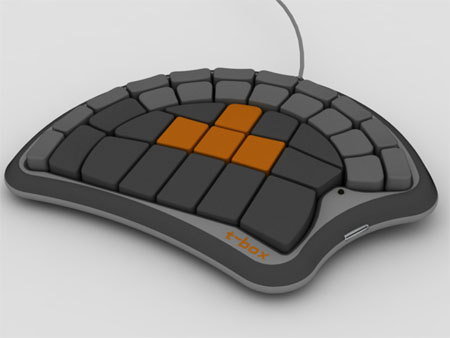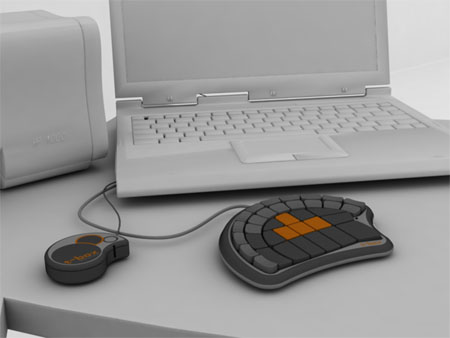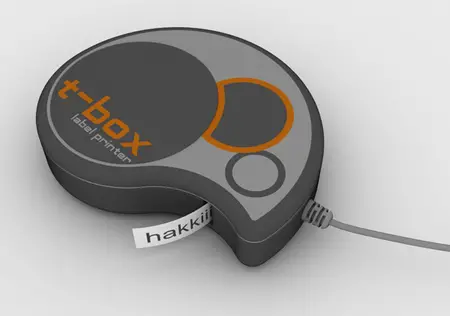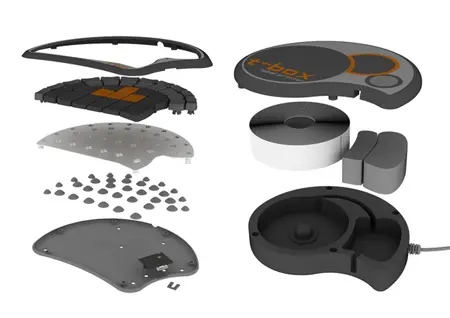 Designer : Hakan Bogazpinar
---