"Shelter byGG" project is a living space and a sculptural object that can be placed in public space. Pretty cool idea actually, the idea was based on the author's working theme which is transforming sculptural objects into design objects, turning them into products that can be used every day. Gabriela Gomes, the person behind this project, proposes the concept of an habitable module, she invites you to get some rest inside a sculpture installed on a public place.
Inside Shelter byGG, guest will be able to enjoy one double room with integrated WC, assuring the comfort and privacy of the user. Don't worry, the aesthetic part is not forgotten, in fact, it's the strongest aspects of the project.
Designer : Gabriela Gomes and Sérgio Bessa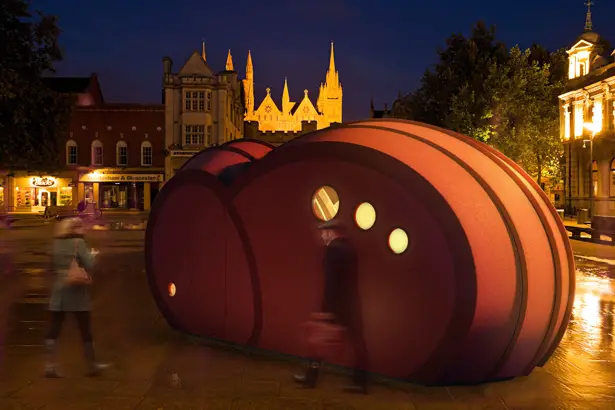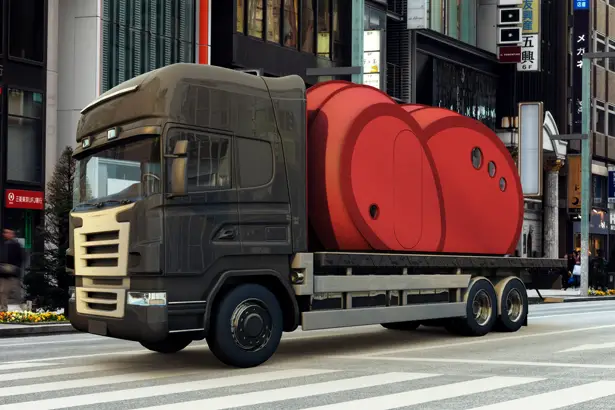 This shelter is only an experimental project at the moment, it tries to tell the world that by combining sculpture, design and architecture, it provides new experiences with space and questioning relations of artistic enjoyment and habitation issues. It represents the concept of functionality and sustainability from one space with its cocoon/bedroom. With "Shelter byGG" project is expected an artistic manifestation that provides an innovative and unexpected experience as an accommodation space, associated to eco-sustaintable solutions and mobility.
This project utilizes only non-polluting and recycled materials and for its energy, it uses solar energy. Since this project is mobile, it can go any places without the need of special infrastructures.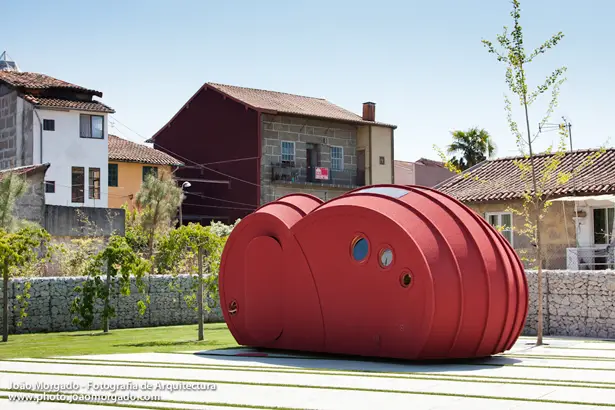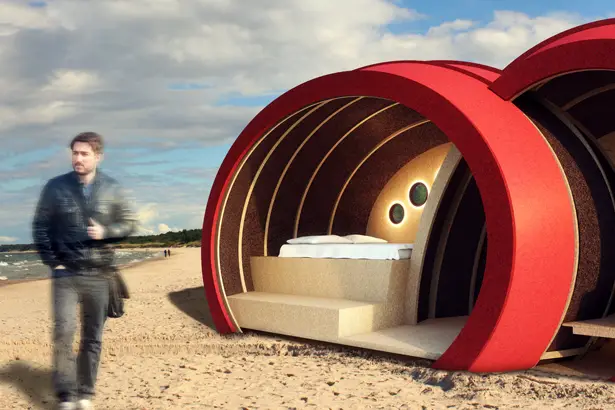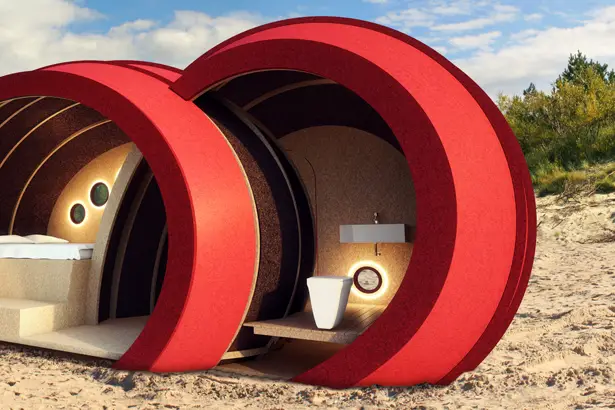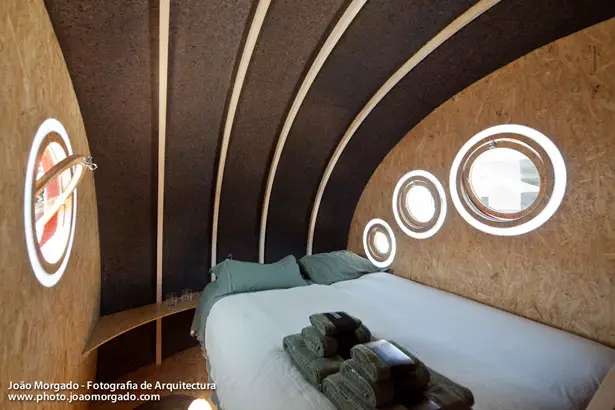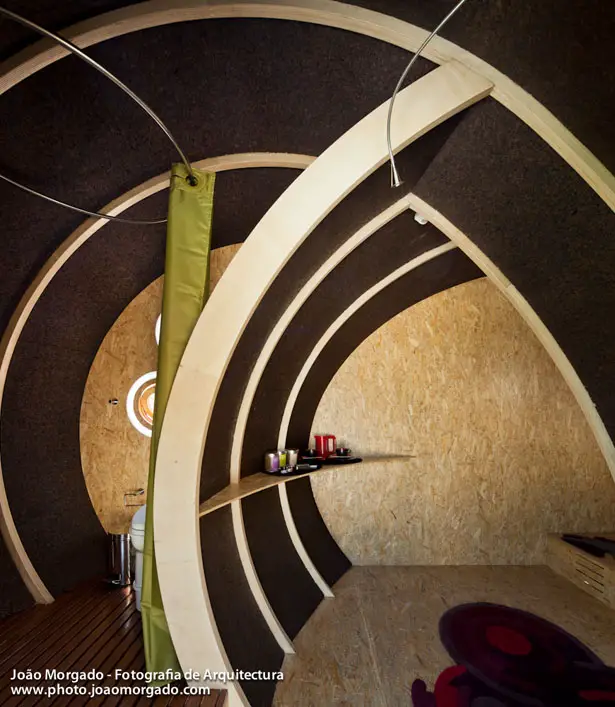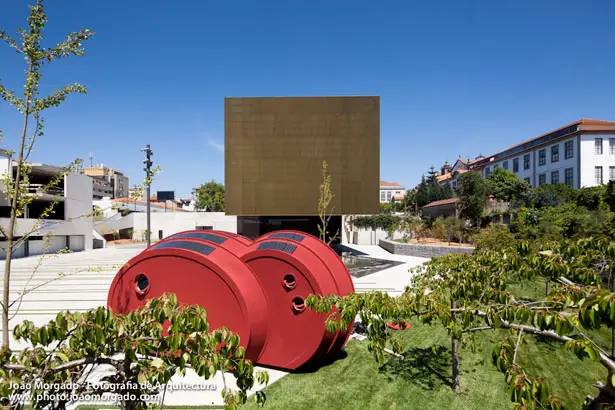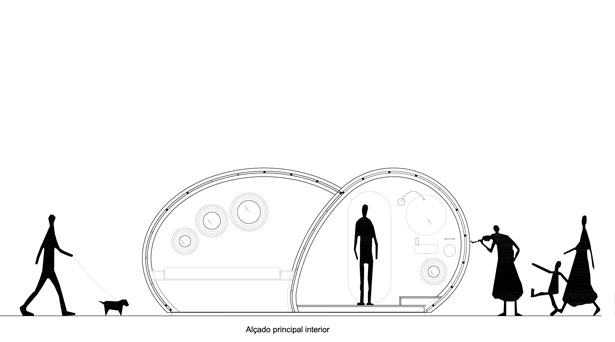 ---
Living in a small apartment and occasionally cook, you might experience the same issue as others: unpleasant cooking odors throughout your apartment. Yes, no matter how delicious the food is, you don't want these food smells attach on your stuff and clothes.
Odor Transformer has been designed to eliminate that issue, it's a portable device that filters kitchen odor and moisture to keep your home/apartment odorless after cooking. It uses water vapor sorbents, oil filter, and an ionizer to trap and reduce odor, spreading bacteria and mould. This concept appliance releases negative ions that trap airborne particles, thus, reducing any unpleasant cooking smells. The S-shape frame allows for flexibility, you can adjust the height to provide better position on different pans, the filter shape allows for great visibility to the pan.
Designer : Radoslav Bojinov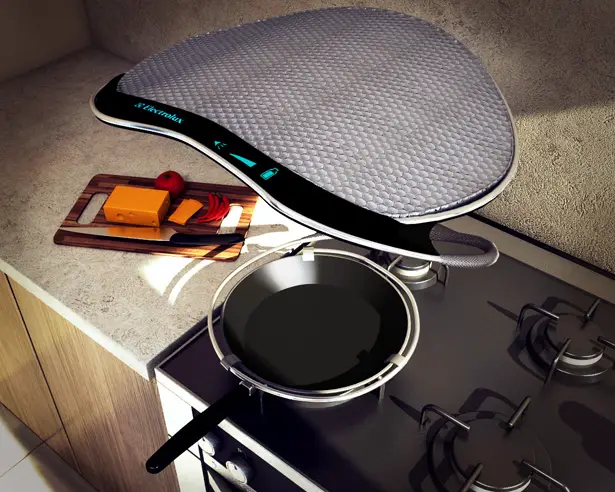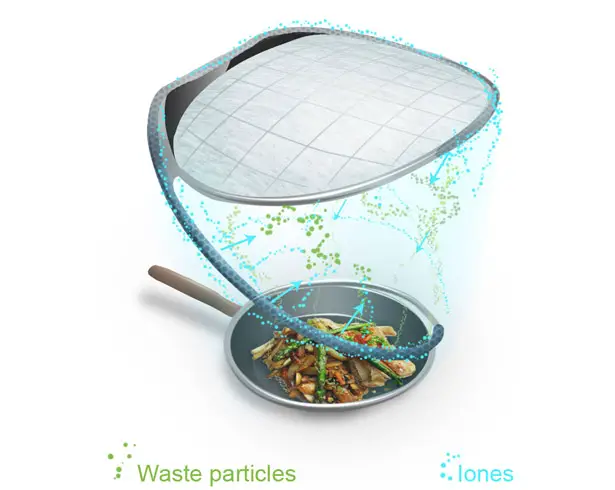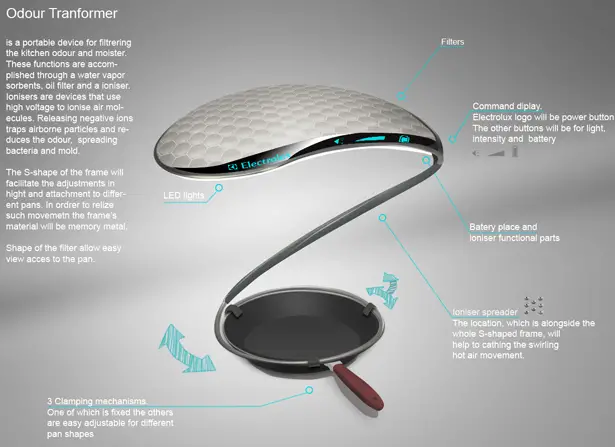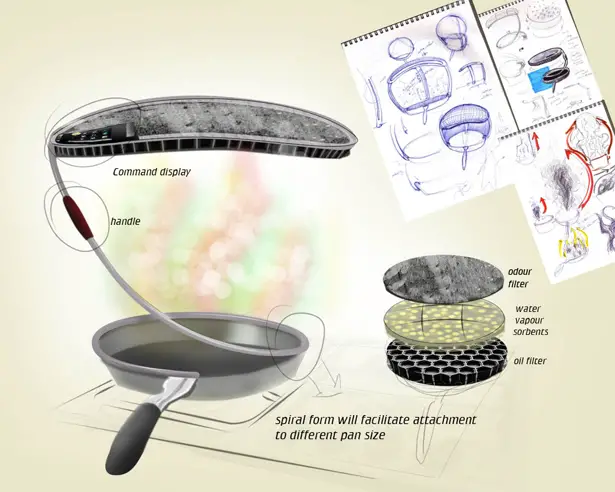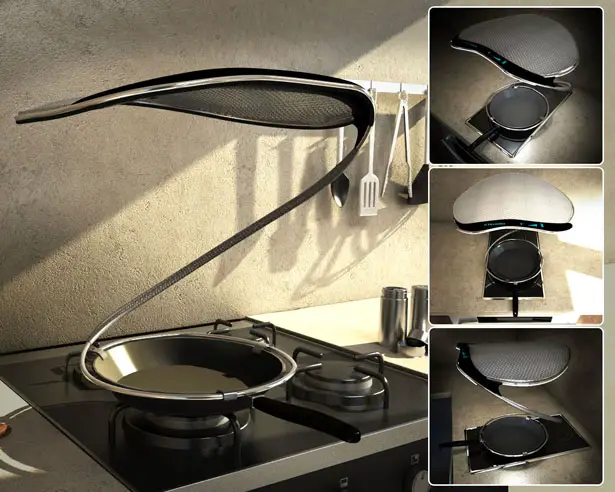 ---
City Context is a combination of a solar-powered street light and a trash bin. The main goal of this design is to bring a bright and clean environment in big city. It's not easy to maintain a clean environment especially in a big city, thus, making public waste containers are very essential infrastructures. This design embeds a trash bin within the street light to help pedestrians easily find the bin by the light. It encourages people not to litter since they can easily find the trash bin for every 10 meters along the road. Each bin is marked with different colors and icons to label the waste type.
Designers : Li-Te Lo, Song-Jung Chen, Tai-Yen Lee, Cheng-Yu Tsai, and Zong-Huei Hsu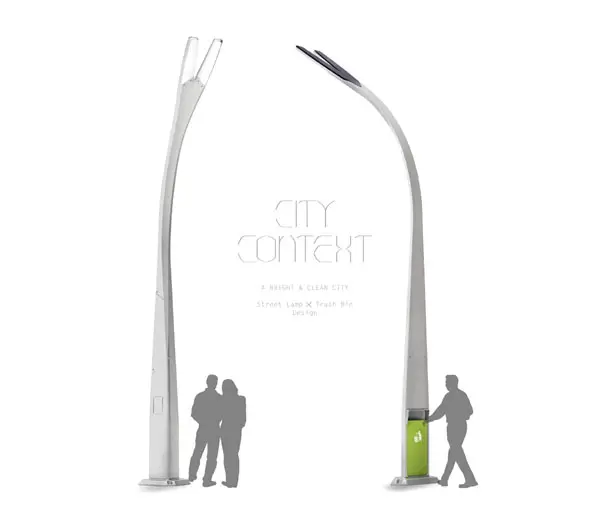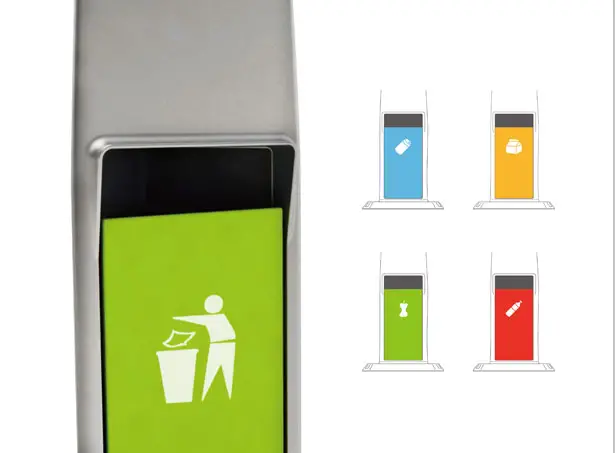 The garbage collectors easily manage the bin by using magnetic cards; this mechanism also helps reducing any accidental knocked over by pedestrians or animals.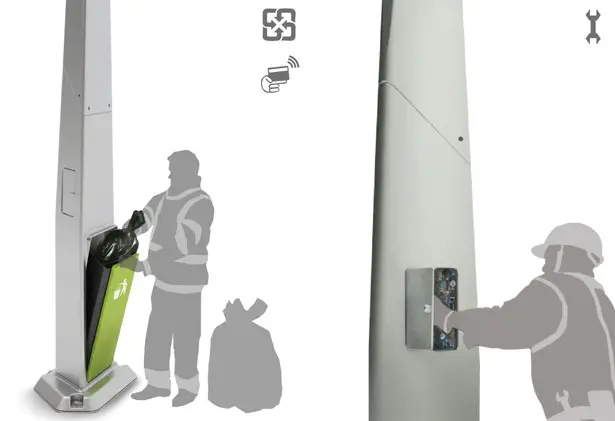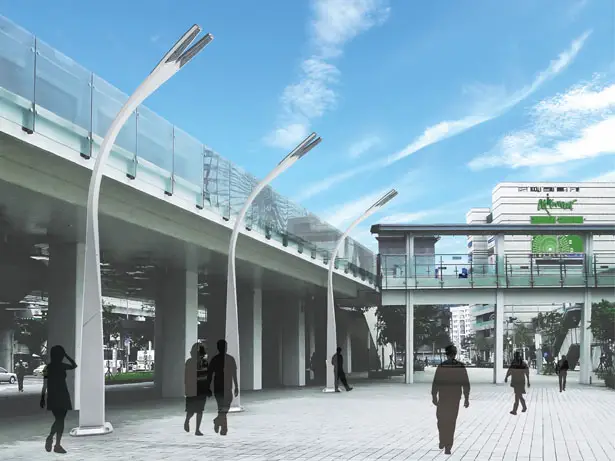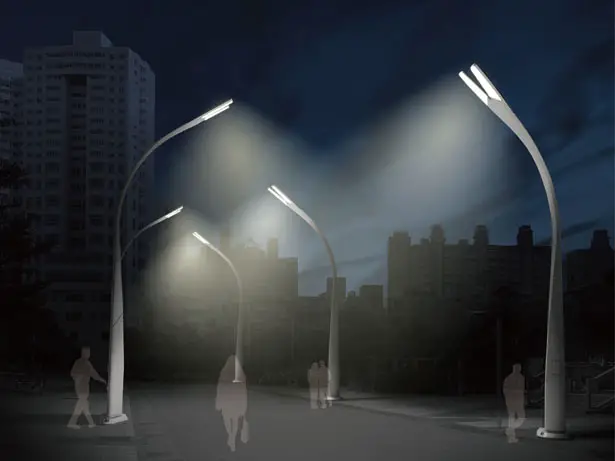 ---