Balance stretcher is basically a redesigned stretcher with a rope to provide more balance. During emergency situation, often the casualty is placed on the stretcher and move up and down. Modern stretchers include straps to avoid further injury to the patient. Balance stretcher not only prevents further injury to the patient but also provide more secure feeling knowing that the stretcher won't fall down even if the rescue worker accidentally gets his hands off the stretcher. This design is simple, yet it can provide better safety for the patient.
Designer : Qiubo Wang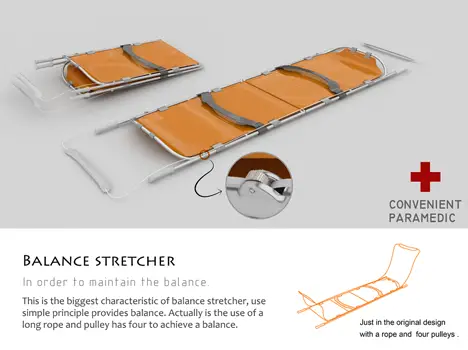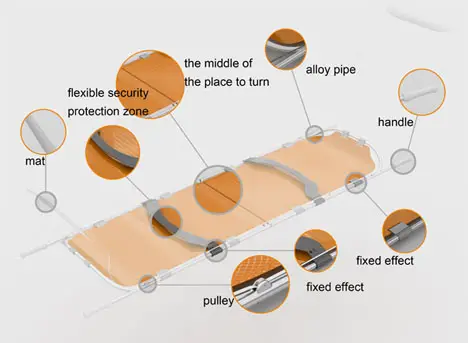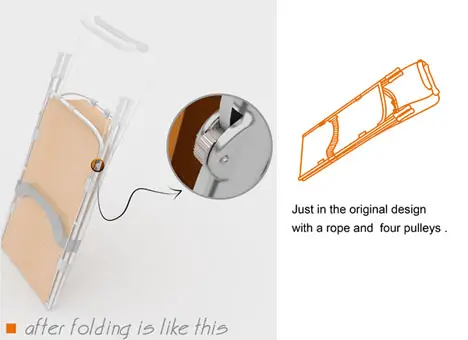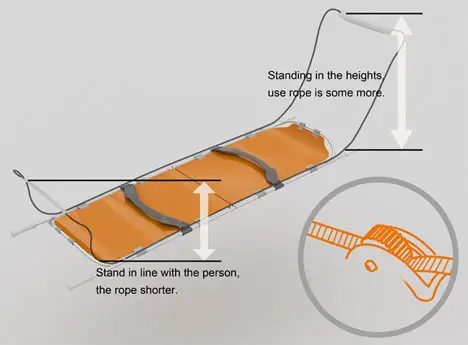 ---
After being introduced by iPhone, many other competitors of the electronic industry have utilized the outstanding multi-touch facility in different gadgets. Domo touch camera probably would be the first camera with this feature. However, this project is still in the design lab and not much information has revealed yet, but the compact, sleek yet simple design of this camera would really be appreciated. This camera features single click shooting and the photo pops up just after taking the snap for reviewing. When you are viewing the photos from the internal memory or from the memory stick, they can be navigated by finger dragging and to view a photo in full screen, just tap the selected one.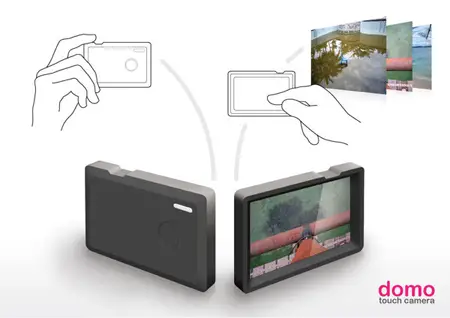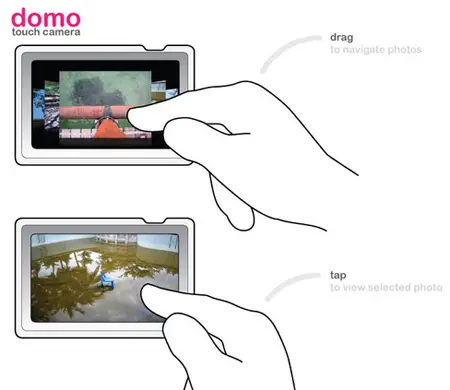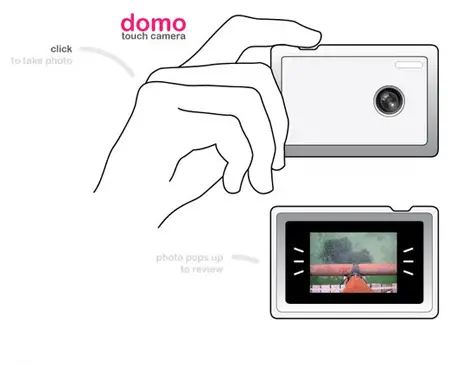 Designer : Ed Boaden
---
Well, after announcing it 5 years ago, Microsoft still not launch this product just yet. People are getting bored in expecting this technology. Microsoft also feels the same thing. Steve Ballmer said that they're "going to follow our nose" and put it to the grindstone to get a consumer version of its Surface touch computer out to your local Best Buy sooner, rather than way later after a total project re-boot with five different versions and horrible driver support. Good news, huh ?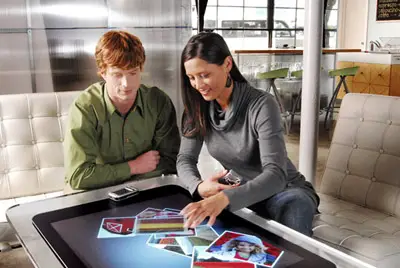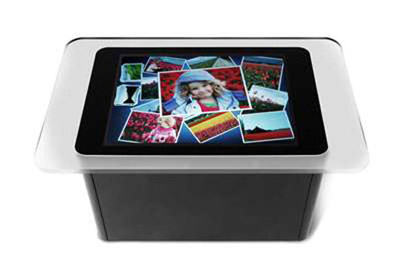 Source : Gizmodo
---