Easy and healthy breakfast usually include toast. As you already know, every toaster on the market, regardless its price, uses the same hating coil technology invented in 1800s. But now, there's an innovative appliance that uses smart technology to toast your bread in just a fraction of time, Revolution Cooking 2-Slice High Speed Smart Toaster. This toaster retains bread's flavor while producing your preferred browning and level of crispness. If you are very specific on how your toast should be made, we believe this toaster should be in your kitchen. [Buy It Here]
Revolution Cooking 2-Slice High Speed Smart Toaster has intuitive touchscreen that would automatically lower the bread onto the toaster, it has extra-wide slots to allow you to taste a range of your morning favorites. It's nice, isn't it? You can toast from bagels, white bread, waffles, toaster pastries, to English muffins. There are multiple settings that you can set up to toast your bread exactly the way you like it. But just in case you don't want the trouble, the smart sensors will customize the heating process based on bread type, voltage level, and toaster's temperature.
There's a removable crumb tray that makes it easy to clean, but don't let those crumbs build up in tray, it may result if fire hazard. Each toaster is hand assembled and individually tested to make sure superior performance. [Buy It Here]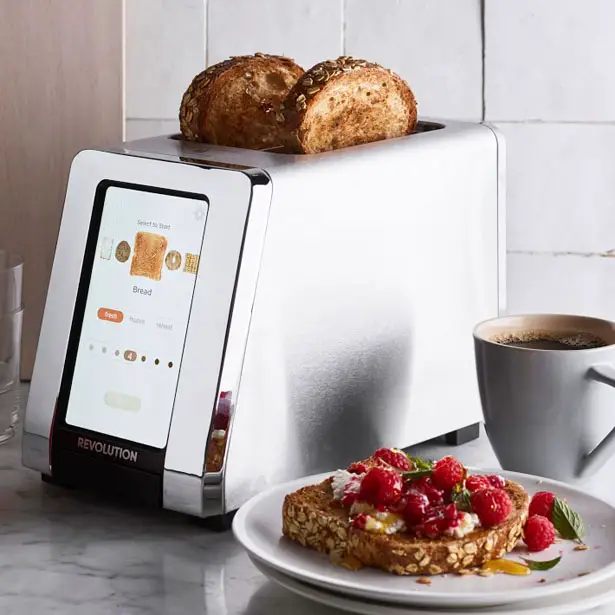 *Some of our stories include affiliate links. If you buy something through one of these links, we may earn an affiliate commission.