Introducing, smallest and most portable tire inflator, Norshire Mini. It's an innovative device designed and developed by engineers and innovators who always want to make a difference. This time, they decided to develop a car accessory with minimalist philosophy.
Noreshire Mini is claimed to be world's smallest tire inflator with uncompromised performance. The Power Version is capable to produce pressure as high as 12bar/174psi, just like inflators tens, even hundreds of its size. Flat tire should no longer be a problem, you also don't have to carry bulky pump on a long bike ride, thanks to Noreshire Mini. [Pre-Order]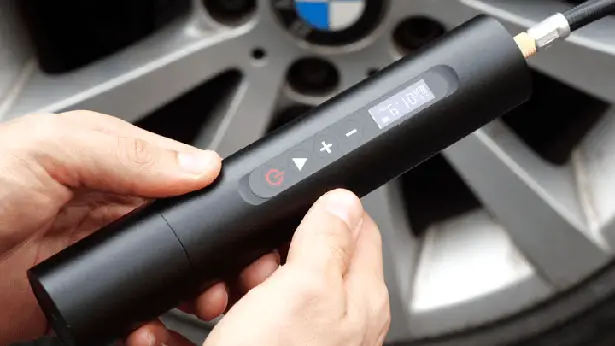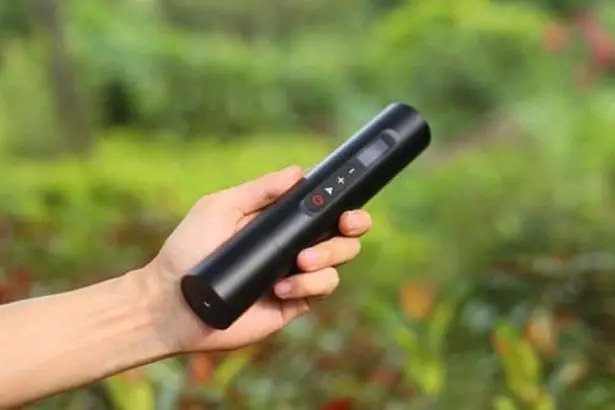 Sleek and clear, Norshire Mini eliminates complicated buttons, it features 128×32 resolution OLED display with capacitive touch. Even when you don't need to inflate your tires, this device can be used to gauge the tire pressure, you'll get the information on the OLED display. Don't underestimate its size, Norshire Mini uses intensity ferromagnet 380 motor, small but fast in operation, it features 30,00rpm and big in power output, 56w to be specific. The system inside this small device is capable to produce 18kg of torque allowing Norshire Mini to produce 12bar/1.2Mpa/174psi of air pressure and pump 10-17 liters or air per minute.
With only four buttons, this tire inflator is easy to use. One button as power, one for start/pause, and a pair of buttons of +/- keys to set pressure values. It's so simply that you don't even need to read the manual to operate it. The high quality lithium iron phosphate battery works very well under temperature from -20℃ and 75℃/-4℉ and 167℉, it is less prone to spontaneous ignition and explosion with life span up to seven years. [Pre-Order]