Monday Motorbikes M1 is a crossover motorbike that combines best of both world. It offers you convenience, excitement, speed, stamina, efficiency, and of course, style. M1 features crossover drive with independent pedal and motor drive, there are no gears to shift or clutch to grab, simply twist and go.
Powered by lithium-ion battery, this motorbike can go up to 40-mile range. The 48V battery is rated for 5,000 cycles. Every time you slow down and hit the brake, you put energy back into the batteries, thanks to regenerative braking, you can ride even farther.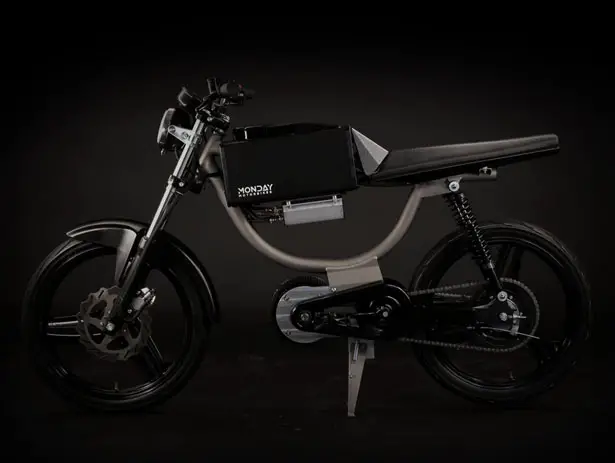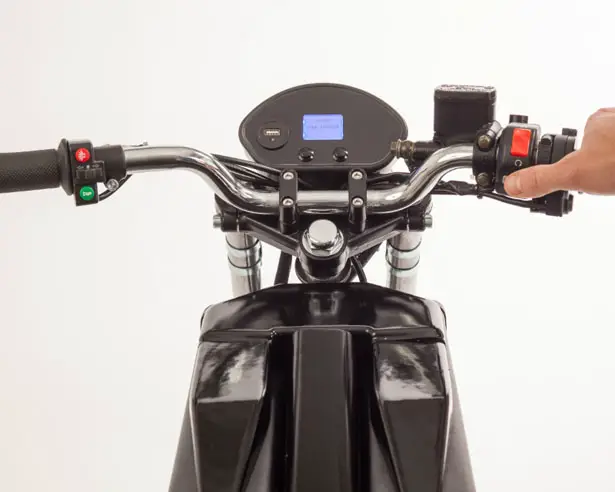 Monday Motorbikes has designed M1 with intuitive dashboard, it features efficiency display for real-time feedback on power consumption. No need for a key, this motorbike uses user-programmable password, so no need to worry about losing your keys again, unless you forget your password. Rider can switch between sport and economy modes simply by pushing a button, there's also a USB port to charge any of your mobile device when needed.