Logitech has released a wireless charging optimized for iPhone, Powered. It wants to provide user with a magical experience through a stand charging base, it is claimed to be the only wireless charging stand that lives up to the magic of iPhone. You can charge and use your phone at the same time.
Simple and beautiful, Logitech Powered Wireless Charger has been designed specifically for all iPhone X and 8 models. This charging device delivers up to 7.5W of charging, that easy to use stand allows you to keep your essential apps within sight, your smartphone would be ready to use at all times. While in POWERED, you can still enjoy non-stop movie watching, messaging, or browsing the internet. [Buy It Here]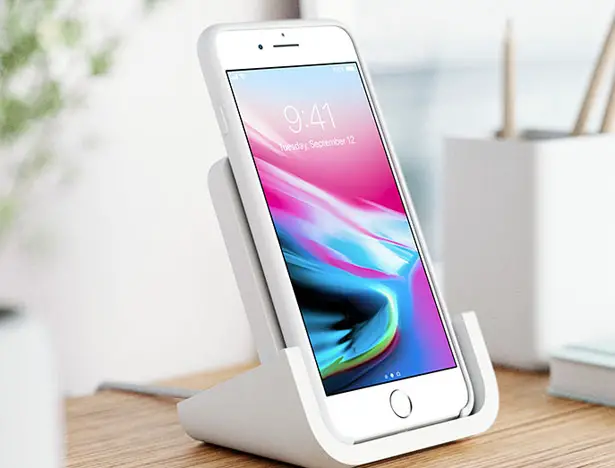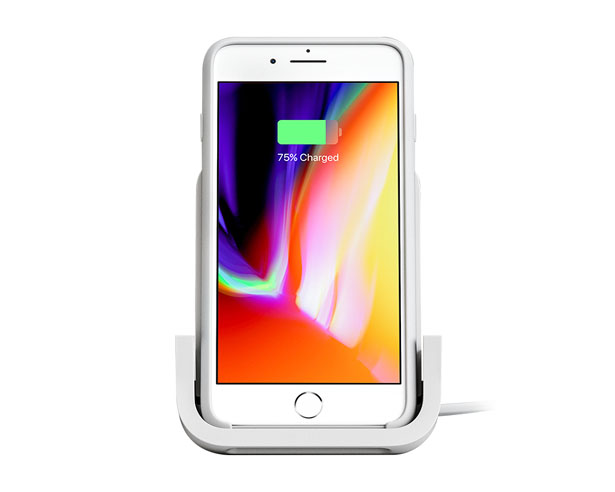 Unlike flat charging pad where you have to hide that beautiful screen of iPhone, Logitech POWERED aims to change that. It supports charging in both landscape and portrait modes, you can rest your phone at perfect angle to watch movies, use your favorite app, or any other activity.
Designed with U-shaped cradle, POWERED ensures perfect phone placement every time. just drop and go. Each unit is equipped with internal heat sensors that would monitor the temperature to prevent overheating. When the temperature starts to rise and becomes too high, the cool down process starts automatically. It's safe and silent. [Buy It Here]