Small, beautiful and powerful, these 3 words are not enough to describe Jawbone Jambox speaker (Black Diamond). Yes, this wireless portable speaker can do much more compared to other speakers in its class. Beautifully designed, you can connect your gadgets such as iPods, mobile phones, computers, tablets or any other devices with Bluetooth technology and stream your music, movies or conference calls anywhere. It might not be as small as Razer Ferox or X-Mini, but since this portable speaker has 2 powerful acoustic drivers and ultra-small dome that can produce a wide audio spectrum, pretty powerful for its size. You can use this gadget up to 10 hours on single charge. [Buy It Here]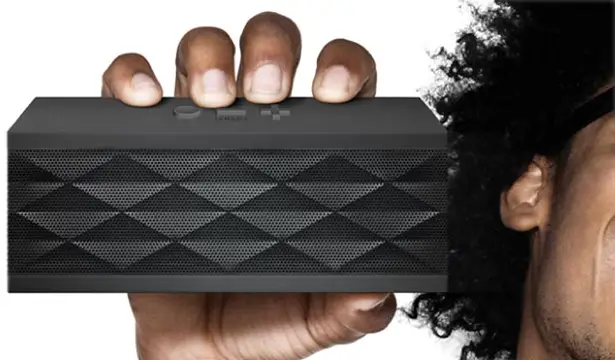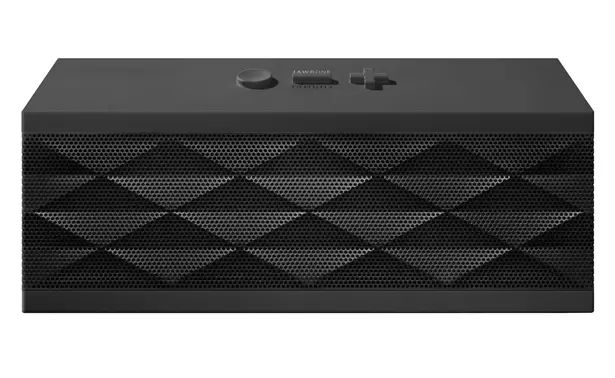 It is said the best surrounding wireless speaker in the market, you can place Jawbone Jambox speaker in any location in a room, you'll be able to enjoy perfect audio streaming from your electronic devices with its 85 decibels output capacity. Enjoy the rich sound all in the palm of your hand, you will also be impressed with its stainless steel construction and industrial weight molded rubber casing, this portable speaker design is available in different colors option.
You can download the custom app to make connections to two devices at the same time. Considering the price, yes it can feel a bit expensive, but you'll be surprised with its sound quality, user-friendly interface, long battery life and portability. We really love the choice of colors, pick the red one if you want to have speaker that is easy to spot.
Most people use portable speakers to listen to their favorite music, but you can do more with Jambox. This portable speaker features built-in microphone that allows you to share clean and crisp sounding conference calls anywhere. Gaming on portable gadget doesn't have to loose its excitement due to small speaker, with Jawbone Jambox speaker, you can feel every roar of the crowd, footsteps enemy behind you, dramatic explosions, and more. [Buy It Here]