Ganimede 110m yacht is a concept yacht based on Greek myth, Fincantieri wants to bring this mythology to the sea. Ganymede was kidnapped by Zeus, in form of an eagle, and be brought to Olympus to live among Gods. Ganymede was a Trojan prince, the most beautiful mortal, brought to heaven to become cup-bearer of the Gods.
Here's Ganimede concept yacht, featuring timeless beauty that's derived from a combination of zoomorphic shapes inspired by an eagle. The streamlined, long lies have been used for main volumes, stretching it out towards horizon to create a powerful contrast with angular zoomorphic elements. The result is an original, timeless yacht design featuring pure elegance and beauty.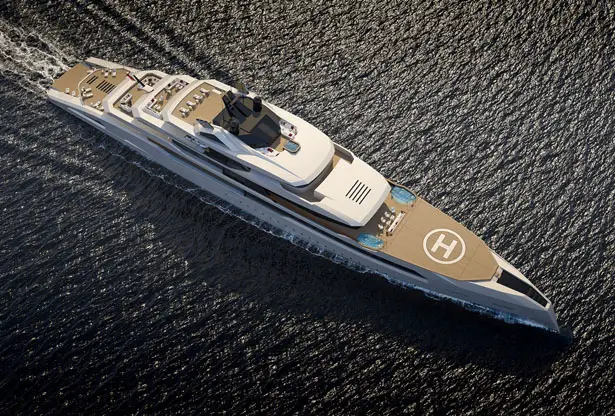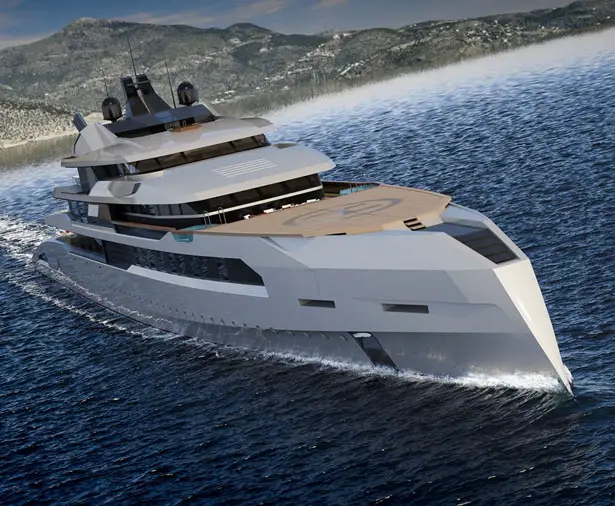 Ganimede 110 Yacht by Fincantieri Yachts features bow design that mimics stylized profile of an eagle's beak. The same theme also appears in less obvious way in the interplay of full, empty spaces that make up the shape of decks and windows. The owner can enjoy a large private lounge in the outdoor area, this lounge connects two prism-shaped pools just like a set of precious gems in the hull. There's a helipad on the bow that can be furnished and converted onto a recreation area for the owner. That aft section of main deck is very narrow with zoomorphic stylistic elements turns into a terrace that shields part of the beach club from the sun.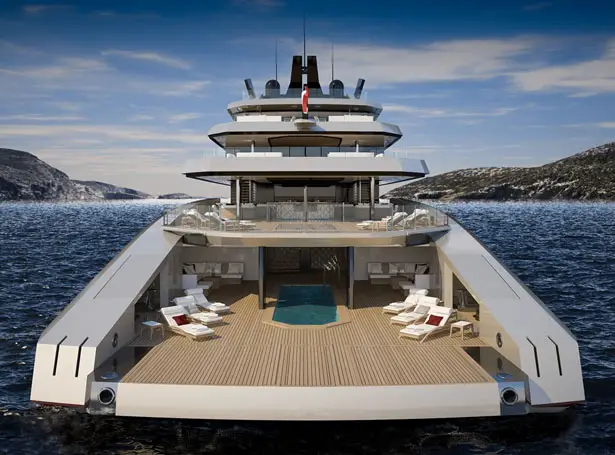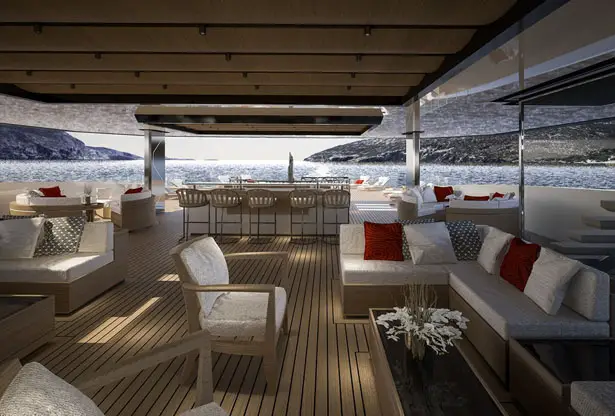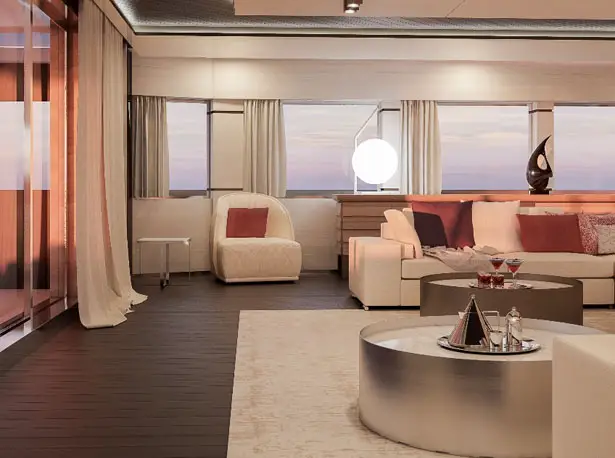 More images of Ganimede 110m Yacht – Timeless Beauty: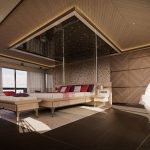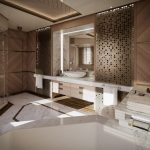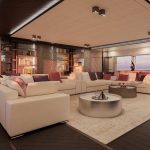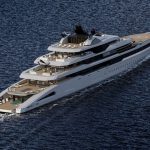 Specifications:
Length Overall – 113 m
Max Beam – 15.7 m
Full load draught- 4.3 m
Gross tonnage – 4250 GRT
No. of decks – 6
Owner and Guests cabins – 7
Owner and Guests capacity – 12+2
Crew and Staff cabins – 20
Crew and Staff capacity – 31
Propulsion system – 2 diesel engines driving fixed pitch propellers
Propulsion engine power – 2 x abt. 3440 kW
Max speed (100% power) – abt.19 kn
Nautical range at – 14 kn abt.5500 nm
Generators – 4 x abt.465 kW
Bow thruster (super silent type) – 1 x abt. 300kW
Stern thruster (super silent type) – 1 x 200 kW
Stabilizers – 2 pairs fixed – at anchor stabilization
Max tender length – 11,0 m