Divoom Bluetune-Bean has joined the portable speaker market, but it's not just a speaker, it also supports you taking a selfie. It's an innovative audio product that plays millions of songs and a button to take a selfie, making this compact device a must-have portable speaker.
This version is actually the second generation of Bluetune-Bean, it features the same high quality speaker and pleasing aesthetic design. This second version features a selfie remote shutter and clips that you can use to attach it onto your backpack, luggage, or a purse, you get to enjoy your music hands-free, anytime, anywhere.
Designer : Divoom [Buy It Here]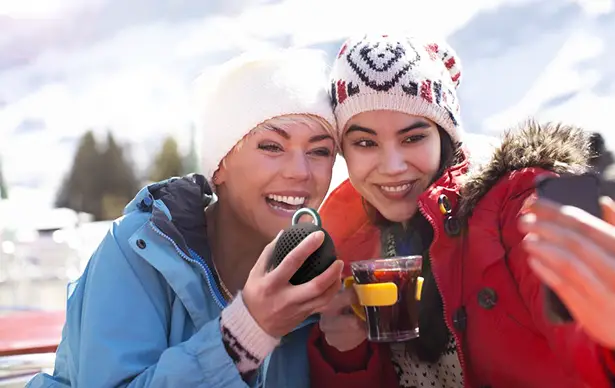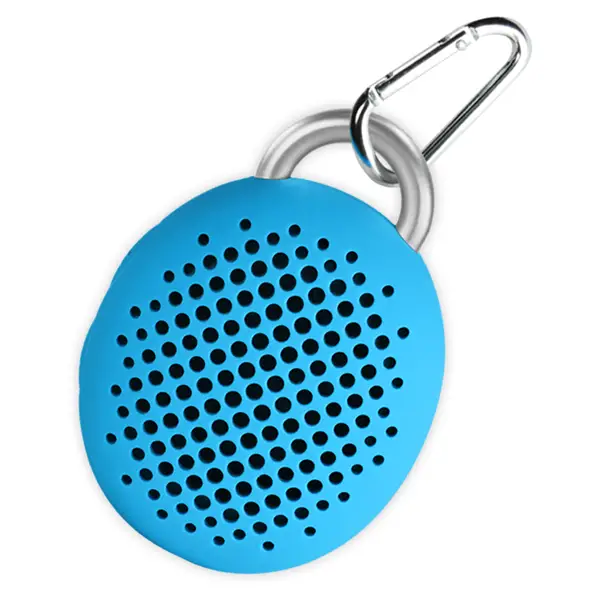 The selfie remote shutter allows user to place 100% focus on achieving perfect angle for any photo. You can easily take hundreds of selfies, simply by pressing a button located on the speaker's side. The Bluetooth V3.0 technology streams your music from any Bluetooth enabled device up to 6 hours, and of course, Bluetune Bean also has speakerphone where you can use to answer or make hands-free calls through its built-in microphone.
It's an ideal portable speaker for outdoor activities, the metal carabiner design allows you to hook it on your belt loop or backpack. Unfortunately, it's not a waterproof speaker, perhaps the company can add this feature for the next generation. Divoom Bluetune-Bean is available in 4 color options: blue and silver, red and black, black and green, or white and purple. [Buy It Here]