Earning its name from the roman god of the sun, the Apollo E-Bike expresses the identity of the Solsonica brand trough the chromatic composition and the logotype featured on its main frame. The "Italian Flag Badge" reinforces the national origin, assuming the Apollo as an unmistakable Italian Design product. Designed for a daily urban use, Apollo E-Bike introduces an innovative folding system, easily adapting it to any situation where space economy matters.
Equipped with a detachable 260Wh LiFePO4 battery, a 250W In-wheel Motor and a Dynamo (for energy recovery), Apollo E-bike is able to reach a top speed of 25km/h with a maximum range of 60km in full-electric mode. One button click away and its user can choose between two other modes (Hybrid and Pedal) extending the overall range.
Designers : Pedro Almeida and Ricardo Fonseca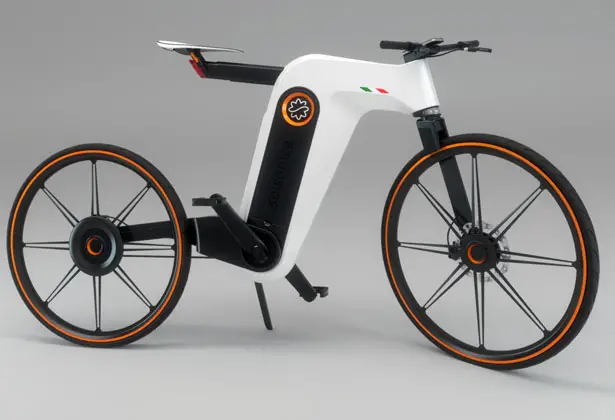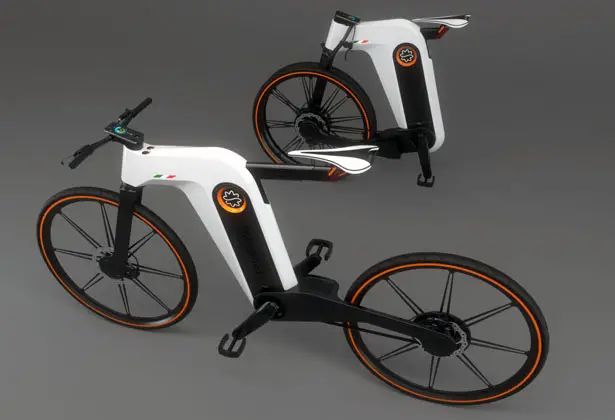 Engaged with the latest technology, the Apollo Iphone connectivity was not forgotten. The integrated User Interface Application keeps the User informed of the instant consumption, battery charge and instant speed, as well as different other features like Trip and ODO distances.
As security is always in first place, the integrated head and tail LED lamps, combined with the high-reflective orange stripes on the rims and battery pack, makes the Apollo E-Bike visible for any other road user in all weather conditions.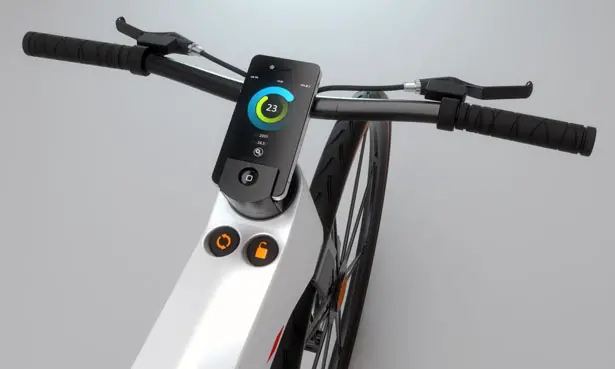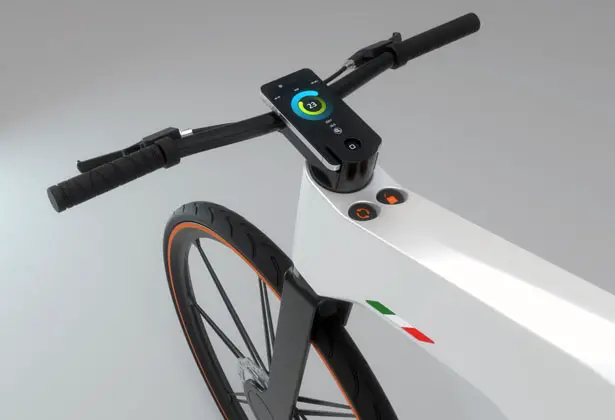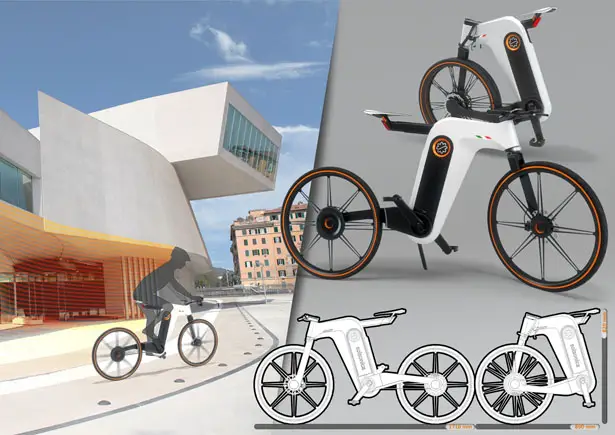 Click above image to get bigger view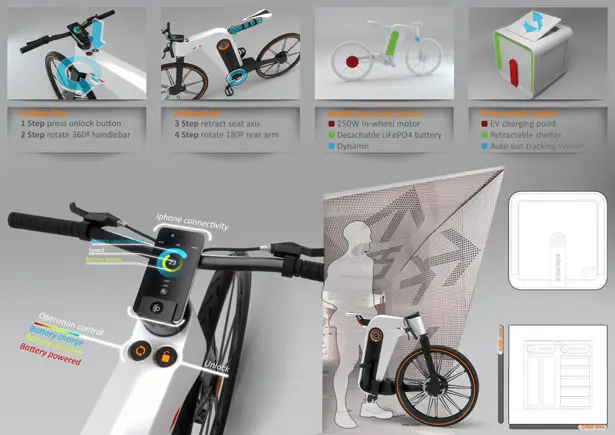 Click above image to get bigger view
Photovoltaic Shelter
The photovoltaic shelter were designed under the premises that it should be installed on a site for private use as well as being suitable for housing other electric vehicles, because in the world where solar energy is used more and more as a main alternative to fossil fuel, the increasing market of electric automobile is seen as a opportunity for the photovoltaic shelter design to be a center of electric mobility.
The metrics used for designing e-mobility center where defined by the architecture references in "Neufert architects data, third edition" that defines an area with at least 2.75m wide and 2.13m high and an area of 2.00 m wide and 2.00 m deep for bike storage in car parking access. The concept of the e-mobility center was designed in harmony with the modern design of the bike and with the identity of Solsonica and embodies the values of sustainable mobility, ecology, and responsible choices.
The design of e-mobility center took in consideration the whole life cycle of the design with recycling materials, production, transportation, maximizing the solar energy collection, location, house orientation, profile of available space to locate so it adapts to the most of the intended public.
The volumetric shape of the Cube makes it easy to transport to make the most of the space available. It fits dimensions described for car parking access of 2.00m x 2.00m x 2.00m. The hub allows you to distribute the multiplicity of functions.